The so-called education market is moving to the online space. Educational platform development is a key to succeeding in one of the most promising niches of the future, and we can help you with that.
Nowadays, people need to always keep learning and be aware of trends – and online schools provide them with this opportunity at any convenient time of day. This leads to rapid market growth. For example, Forbes magazine forecasts that by 2025, the global online learning marketplace will have reached a US $325 billion mark.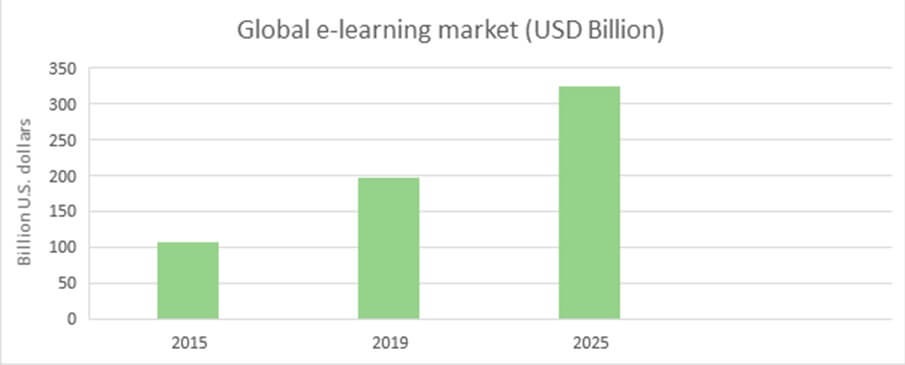 Trends of the e-Learning Market
New trends in online training appear every year. If you want to create an e-learning platform, take note of these innovations.
Content generated by users
According to Katie Carlson`s research, 92% of people prefer to trust other people more than ads and brands. When learners have the ability to develop and share their own content (videos, blog posts, pictures, etc.), it helps to create the feeling of being a part of a special community where participants help each other. People will be able to show how and for what purpose they use your products with real (therefore valuable) examples. The only thing you have to do is to provide such a capacity.
Smart content
Christopher Pappas, the creator of eLearning Industry's Network, believes that while creating content, you should deeply consider its relevance, design and whether it is targeted enough. Giving learners pdf-files or videos isn't e-learning. You should provide a product that looks tasty and aesthetic and has lots of expert work put into it. In addition, people should be emotionally engaged. E-learning website development requires a place for the storytelling process, which helps information to stick in people's brains.
Interactive videos
Videos have always been a big part of the learning process. It is a scientifically proven fact that interactive videos significantly increase the level of students' participation. While using such videos, users can navigate through content tables using bookmarks and special buttons. Teachers can add quizzes at the exact moments they want.
Key Competitors on the Market of Online Education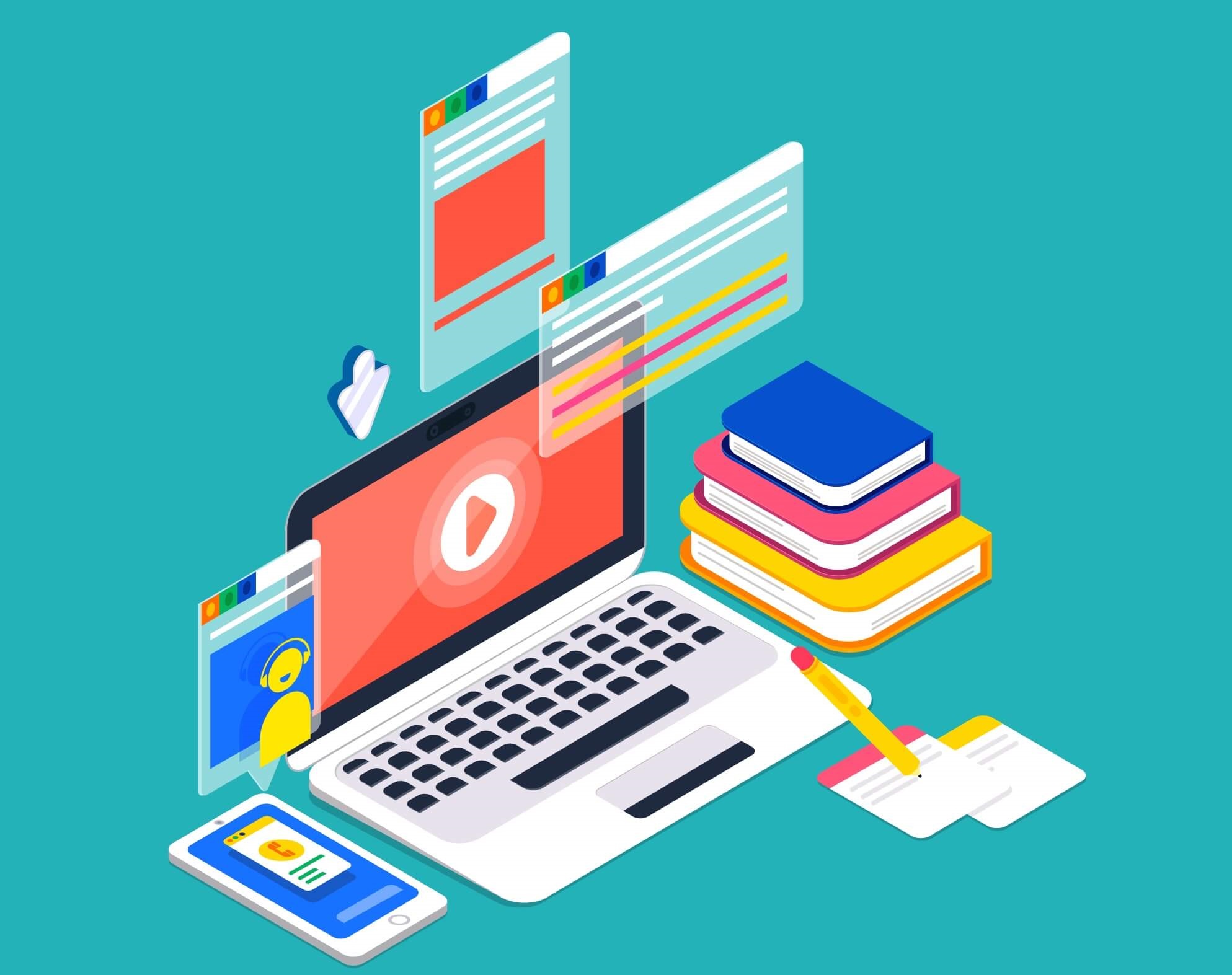 The online education market is becoming more and more competitive. Many colleges plan to focus on remote online training courses, which proved their profitability during the current situation with COVID-19. The main giants in this market are:
Blackboard
Blackboard is a multitask educational platform, which has shown itself as an effective tool for connecting professors with their students. It offers Blackboard Collaborate for mobile engaging collaboration, Blackboard Connect for communicating with educational establishments, Blackboard Transact for shopping by using students' ID cards and Blackboard Learn for supporting teachers in their academic ambitions.
Cisco Systems
Cisco was created 30 years ago in a student union. This platform provides a conducive environment for digital collaboration between academic institutions by creating virtual classrooms. They have a particular impact on cybersecurity. The platform also provides various services to fulfill most modern business requirements.
Pearson
Pearson is the largest academic media in the world and a huge player in this field. This system provides textbooks, manuals, and handbooks along with testing programs, and is a professional market for about a hundred million people. The service also includes a number of platforms, such as LearningStudio, to manage cloud learning in online programs; OpenClass that enables information to be shared with multinational stakeholders to create an environment of interaction and learning, and Acclaim Badges that helps professional educational institutions with the verification of their professional achievements and certificates.
What Matters for Success?
The success of your educational project depends on several factors.
Idea and passion
The first thing that matters is always the idea, аnd any business is better done by those who love what they do. Having a passion for the chosen field of activity is half of a good result, no matter how cliche it may sound.
Investments
Of course, any project requires investments, and this is not just about money. Strength, time, effort – all this must be invested in achieving your goal. A competent distribution of financial and personal funds will help you reach heights in a relatively short time.
Professionalism
Each head of a department should be not only a qualified employee but also a person who is able to make quick decisions, change the vector of action depending on the circumstances, guide the whole team, create a plan of action and be ready to cooperate. Also important are learning, the ability to track trends and follow them, and the openness of the person to constructive criticism.
Core Features of Educational Platform Development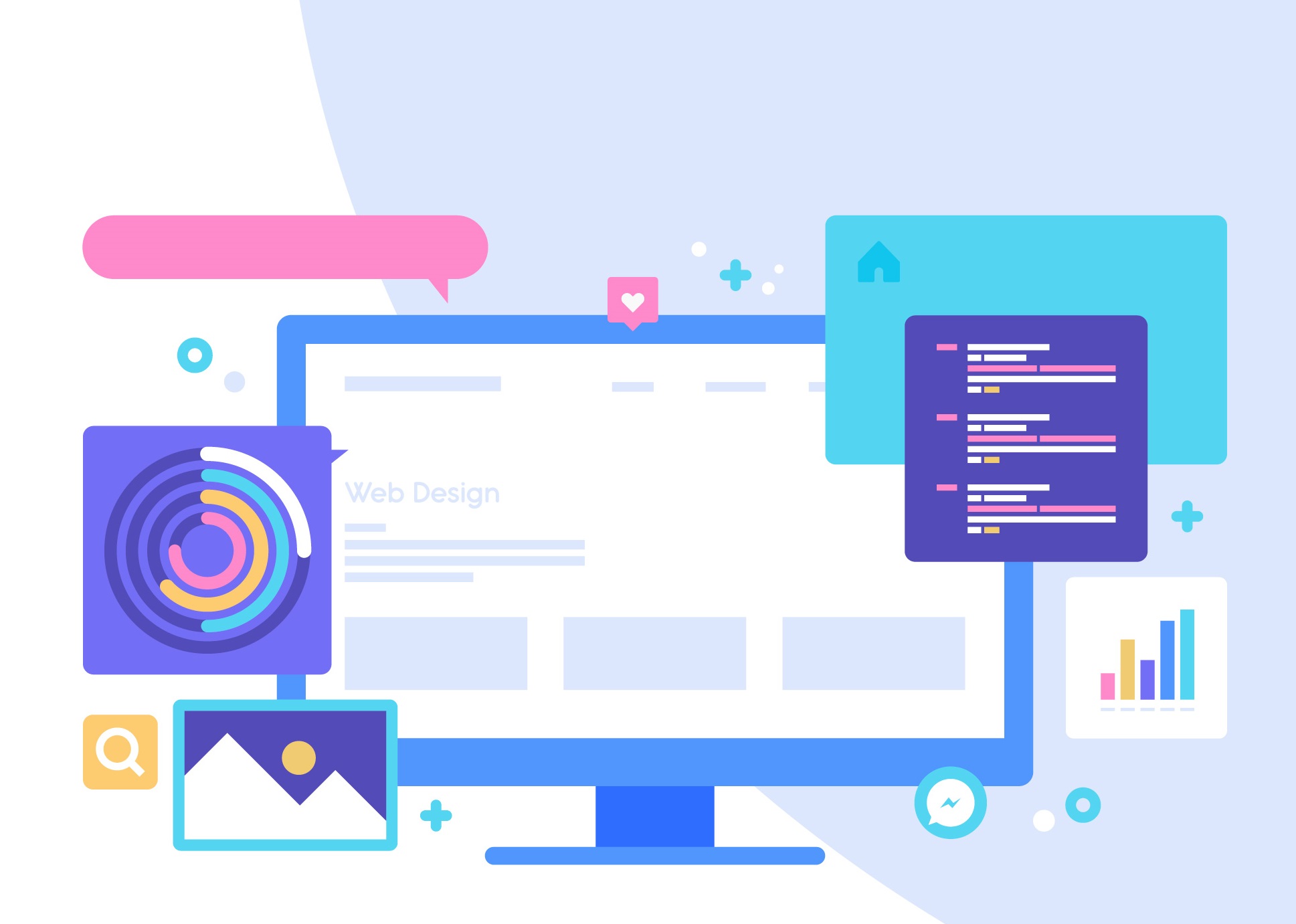 The question is, how to create an educational website that will differ from others? Here is a list of things to consider.
Developing unique educational strategies
Like many online markets, the education market is overcrowded. In the long term, the supply will exceed demand, so you need to come up with unique features that will be able to attract and retain the audience on a long-term basis. Professionals should be involved so that they can develop a new type of curriculum that will show outstanding results when applied. In our practice, we have seen a lot of interesting projects and helped them to find their zest. New methods of memorizing, interactive testing, and using virtual reality technologies are profitable to distinguish your product among thousands of others.
24/7 access to content
Due to the often irregular working or studying schedule and possible unpredictable circumstances nowadays, it is difficult to find a specific time of day to participate in an additional learning process. Providing round-the-clock access to materials is an important point in ensuring the activities of online platforms. Lectures and webinars should be recorded and left in the public domain for students. It is also worth setting up channels for communication with teachers and classmates in case of questions, and a chat with a support team in case of technical problems. If you make an e-learning website where the information is always available the audience will flock to you.
Social networking capability
Iter-group interaction is very important and contributes not only to the learning process, which is important for students but also to the formation of the brand image and to some extent PR. Social media also shows great reach, which will be an additional means to promote the service. The functionality of this service may be simple and consist of the ability to publish pictures, posts, and comments, but even this will be enough to produce significant results
Usability and design
Due to the development of modern technologies, a wide range of online services and products that have rapidly infiltrated our lives, most aspects of human activities have moved online. Both older and younger people are joining the online world..
Therefore, it is very important that the interface of educational platforms was intuitive and convenient for absolutely everyone, whether it is a schoolboy or an elderly lady. The first acquaintance and interaction with your product play an important role both for you and for your new users.
Certification
Another important part of the learning process is proof of results. Certificates that can be later included in the CV will serve as an additional motivation not to give up and a confirmation that the student's time and effort were not wasted.
How to Set up an e-Learning Portal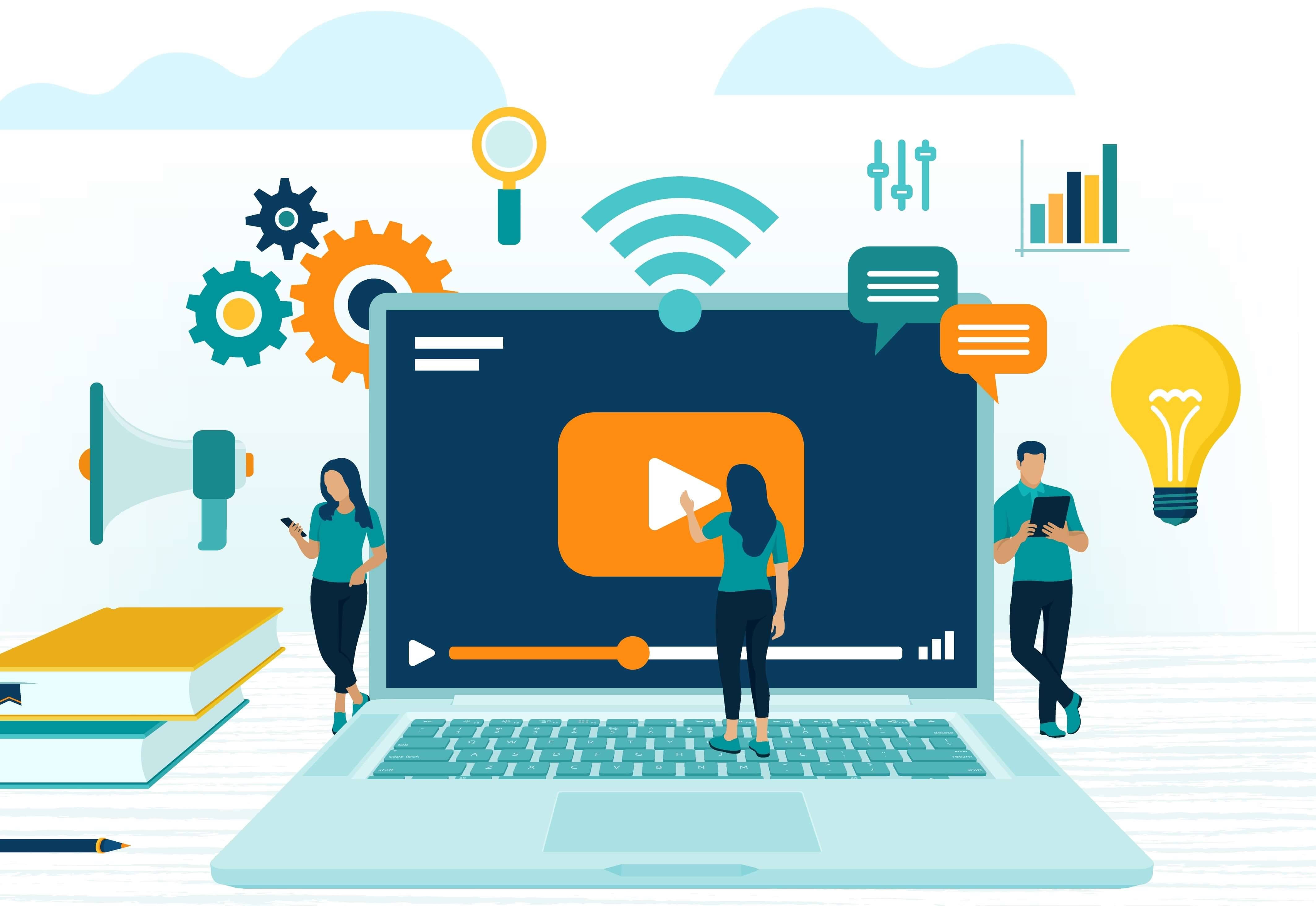 Now you're wondering: "How do I make an e-learning platform?". Here are the main steps of the process.
Research your audience
The first thing, of course, is to pay attention to targeting – you have to tune in to a specific audience and its needs, based on which you will plan the features, design, and filling of the site. You need to create an e-learning website that will be perfectly suited to your target audience
Calculate the cost
Creating a platform is a very energy-intensive and expensive thing, so you need to estimate the budget in advance. The cost of creating the site is determined by the number of developers, the volume of work, the cost of every employee's work hour, the cost of the domain, hosting, etc. We described the detailed cost estimate of website development in our article.
Choose a developer
Often, a difficult issue is the choice between freelancers and agencies. So how do you choose the right option? The services of a freelancer will cost on average 30 percent cheaper, but an agency 100% guarantees a high-quality job done by skilled workers. Find out more.
Control the process of development
You are the person most interested in the success of your project, so the activity needs to be under your direct control. Of course, this does not mean that you need to interfere with the workflow, but you need to track it.
Test your platform
First of all, you should create a test plan for effective testing. It includes product analysis, compliance, development of testing, and quality control planning strategies, text documentation, prototype testing, basic testing, stabilization, operation. Absolutely every item here plays an important role for both the creator of the platform and the end user. It is common practice to release a beta version of the product to the masses who are already interested in the project and want to give some feedback to the team to improve the final stage of the product.
Launch
Boom! You have done everything right and your project is ready to launch! The site looks great, has rich functionality and you can roll it out to people.
Conclusion
To sum up, the creation of an educational platform requires a special strategy, taking into account existing trends and predicting new ones, which makes it difficult but incredibly interesting. If you're interested in this topic and have been wondering how to set up an e-learning portal for a long time, our experts can provide you with an additional consultation. Contact us to get an expert consultation or hire a web or mobile developer.