About us
Our team consists of highly motivated and skilled specialists who know how to deal with any issue that you may come across. This creates a basis for lasting relationships with our clients built on trust and mutual understanding.
We always work hard to improve our goods and services to achieve higher results for our clients. We love challenging tasks that require an innovative approach. Thus, if your business needs a unique solution, we are ready to fine-tune our existing products to meet all your demands. Our company is a group of devotees sharing mutual priorities and values. We know that only those committed to their work can provide the best-quality products and services. That's why every person that wants to join our team should undergo rigorous selection.
Our Values
Client-oriented
We build a long-term relationship with all our clients. Therefore, the quality of our products is the priority for us. Keeping high standards, we prove our intentions and deliver foremost solutions to our customers.
Inspired by Challenges
Accepting all challenges, we find a unique approach to businesses operating in all industries. We never stop improving our goods and services to achieve the highest results for our clients. None of the business problems will remain unsolved when you work with Quantum!
Team Work
Our company is a group of adherents who have similar priorities and values. We know that only professional and intelligent team can deliver high-level service. Therefore, we have strict requirements for those who want to join our team.
Our Leadership
Artem is in charge of new business development. He helps brand new customers to find the most relevant digital solutions of their business needs, and convert these solutions to fast ROI.
Anatolii has an incredible 10 years of experience in software development and company management. We don't know how he did it, but he was able to build one of the most successful Drupal development companies in Ukraine.
Yana has 10 years of successful experience working with clients. During these years, she has successfully helped clients achieve their goals. A truly client-oriented professional.
Dmytro is in charge of both operational and ProjectWise processes starting from initiation to production support. Having 11 years of experience as a PM and Team Lead, he has rich knowledge and practical background to organize the best-of-breed workflow, documentation turnaround, and communication with stakeholders on a project of any complexity.
According to Denis's words, he has 8 years of experience in making companies great or great again. We don't know that for sure, but he is a creative and hardworking guy who thinks out-of-the-box. And he is a hardcore outdoorsman, don't know why we mentioned that.
Our Team
We always work hard to improve our goods and services to achieve higher results for our clients.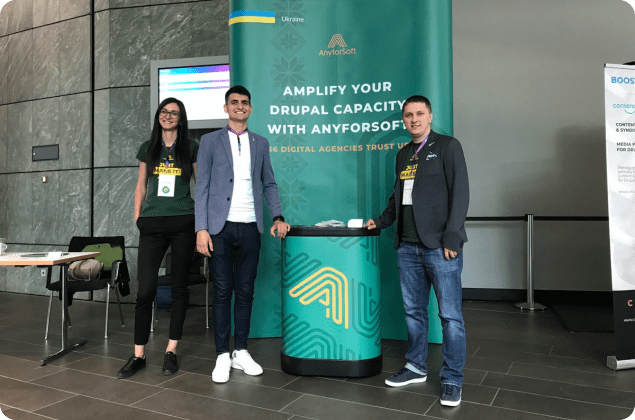 Open Source Community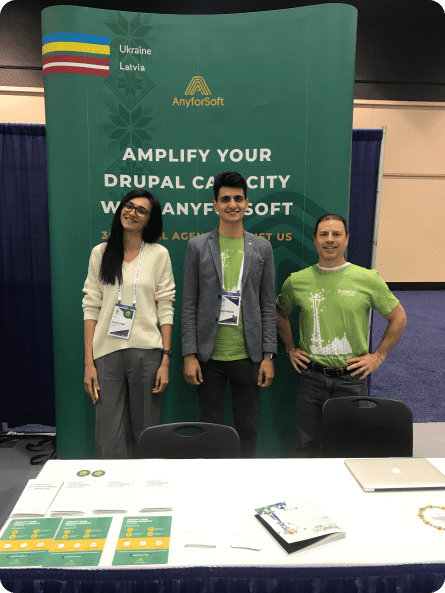 Awards
We're proud of our awards! Look, what we've already won.
Be In Touch
Get a full-scale analysis of your business and recommended solutions to increase your profits