About us
Our team consists of highly motivated and skilled specialists who know how to deal with any issue that you may come across. This creates a basis for lasting relationships with our clients built on trust and mutual understanding.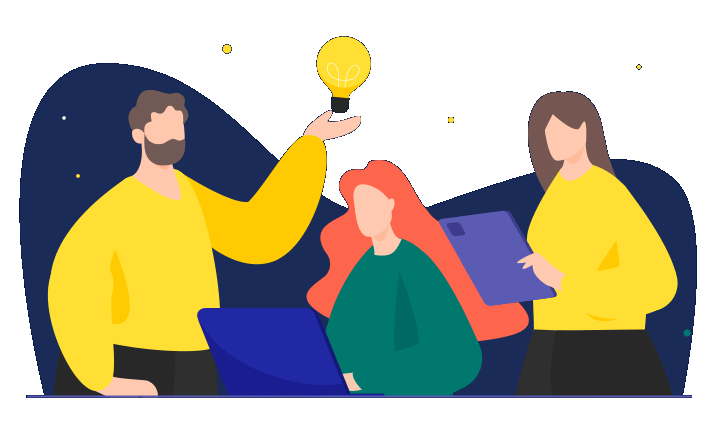 Our mission is to help customers achieve stunning results, turning their ideas into marketable deliverables.
Our Values
Respect
We have due regard for the feelings, wishes, and rights of those around us and ourselves equally
Ownership & Proactivity
We treat teams' and customers' objectives as our own. This gives us the foundation to exceed the customers' expectations
Transparency
We create conditions whereby all parties realize where they are and where they want to be
Collaboration
Our team is a balanced organism in which each member matters and influences the overall
Flexibility
We adapt to the continually evolving business environment to be able to respond to the customer's needs
Remote Culture
We provide effective workflow from any part of the world with our distributed teams
Our Leadership
Alexey is responsible for high-level company operations management. He has a proven record of building successful businesses from scratch and the ability to learn and understand new business/industry in a short time.
Artem is in charge of new business development. He helps brand new customers to find the most relevant digital solutions of their business needs, and convert these solutions to fast ROI.
Anatolii has an incredible 10 years of experience in software development and company management. We don't know how he did it, but he was able to build one of the most successful Drupal development companies in Ukraine.
Yana has 10 years of successful experience working with clients. During these years, she has successfully helped clients achieve their goals. A truly client-oriented professional.
Dmytro is in charge of both operational and ProjectWise processes starting from initiation to production support. Having 11 years of experience as a PM and Team Lead, he has rich knowledge and practical background to organize the best-of-breed workflow, documentation turnaround, and communication with stakeholders on a project of any complexity.
Our Team
We always work hard to improve our goods and services to achieve higher results for our clients.
Awards
We're proud of our awards! Look, what we've already won.
Be In Touch
Get a full-scale analysis of your business and recommended solutions to increase your profits