Learning Management Systems (LMSs) have quickly become the cornerstone for organizations seeking to deliver effective and scalable learning experiences, but their one-size-fits-all approach may not meet every organization's individual goals and requirements. That is where LMS development company and LMS customization come into play: providing organizations with transformative solutions tailored specifically to meet learning objectives, corporate branding needs and learner preferences.
Let us embark on an exploratory voyage into the key components, benefits and challenges associated with LMS customization, showing how customized experiences enable organizations to unleash learners' full potential for meaningful development and achieve sustained growth and improvement.
What Is Custom LMS?
Custom LMS stands for Customized Learning Management System and revolutionizes traditional approaches to learning platforms. Built specifically to fit into an organization's learning goals and corporate identity as well as learner preferences, custom LMS offers organizations adaptive courses tailored specifically for their learners' needs that exceed any limitations inherent with standard solutions.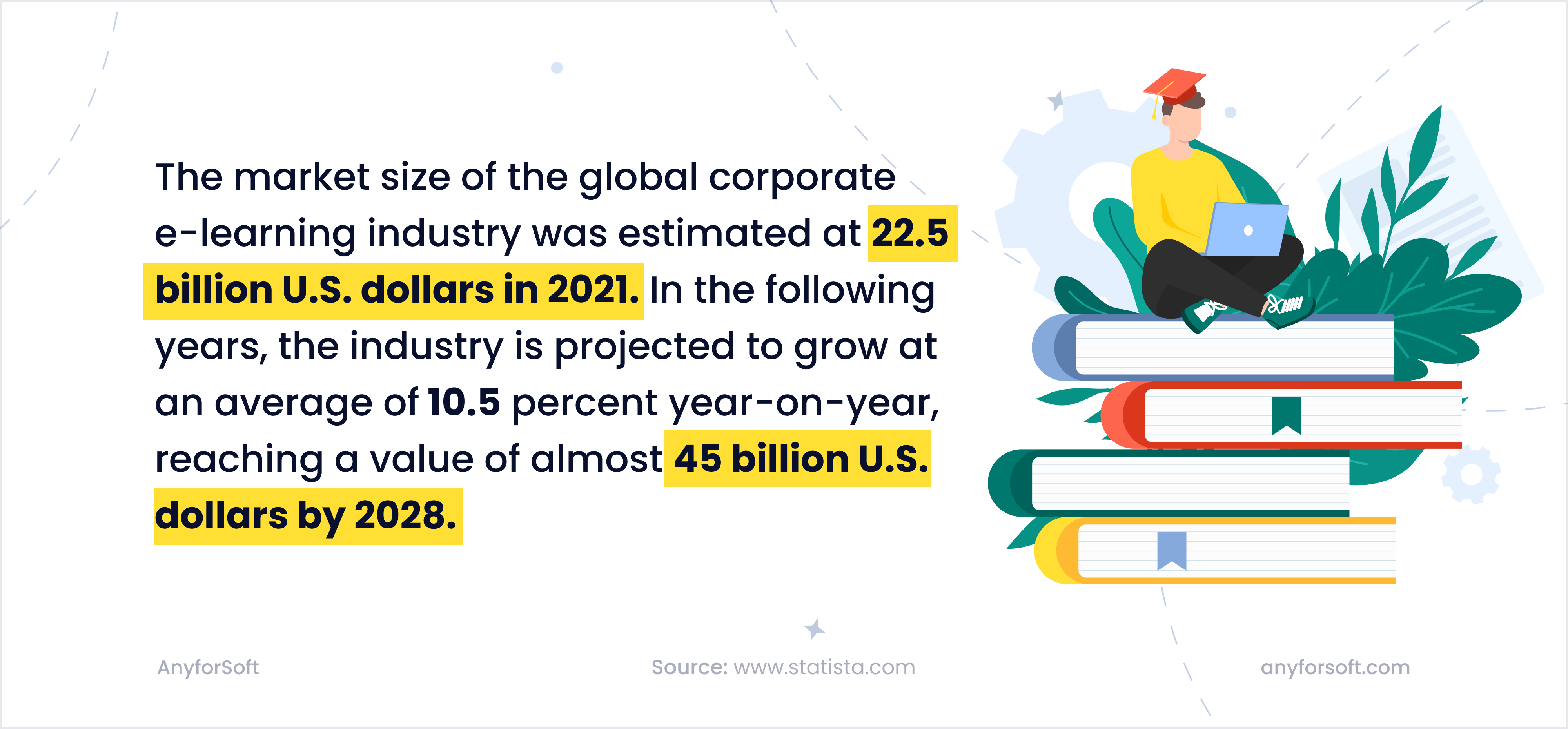 By tapping the power of custom LMS development, organizations can harness it to seamlessly integrate external tools, develop personalized learning paths and incorporate gamification features to facilitate an engaging and dynamic learning environment. Custom LMSs empower organizations to enhance training initiatives while cultivating an ongoing culture of continuous growth. However, LMS consulting services might be needed for proper customization planning and organization.
Top Reasons To Build A Custom LMS
Any organization seeking to enhance its learning and training initiatives has many opportunities with a customizable learning management system. Crafted specifically to address an organization's individual requirements and learning goals, customized systems bring many additional benefits compared with prepackaged solutions.
Enhanced Learner Engagement
One of the key advantages of customization for corporate learners is an increase in engagement. Adjusting LMS to reflect an organization's brand, culture and values allows to create a deeper learning experience that includes personalized user interface designs with pleasant color palettes. It helps to promote active participation during courses and embrace the learning process.
Improved Learning Outcomes
Customizing their LMS allows organizations to tailor learning materials specifically to learners' roles, skill levels and learning preferences. Learners gain from course content developed according to these factors, increasing relevance and improving results and performance on the job.
Flexibility and Scalability
Customizable LMS platforms are built to be flexible and scalable, adapting to organizations as they evolve over time. Customization stands for integration with tools, content types, and third-party apps, ensuring future-proof learning initiatives remain relevant.
Personalized Learning Paths
Customization empowers organizations to provide tailored learning paths for every learner. Leveraging adaptive learning algorithms and data-driven insights, customized LMSs provide courses and resources based on learners' individual preferences, progress history reports and progress reports. It creates learning paths that maximize motivation, giving control back to learners on their educational journeys.
Increased Learner Retention
Customized LMS platforms can integrate engaging multimedia-rich content, making the learning experience more memorable and interactive. Gamification elements like badges, points and leaderboards further boost retention rates by encouraging learning retention with feelings of achievement and competition among learners.
Cost-Efficiency
Though customization requires an initial investment, the long-term benefits can save costs and increase efficiency for organizations. They can repurpose existing training programs, integrate external content, optimize learning through data-driven decision-making processes and maximize resource allocation more effectively with customized analytics/reporting functionalities that provide more targeted monitoring of areas for improvement and allow administrators to allocate their resources more effectively.
Increased Administrator Control
Customizable LMS platforms give administrators full control of the learning environment. Administrators can define user roles, access permissions and learning pathways so learners only access content relevant to them based on role. This level of control makes managing large learner cohorts much simpler while streamlining the overall experience of learning.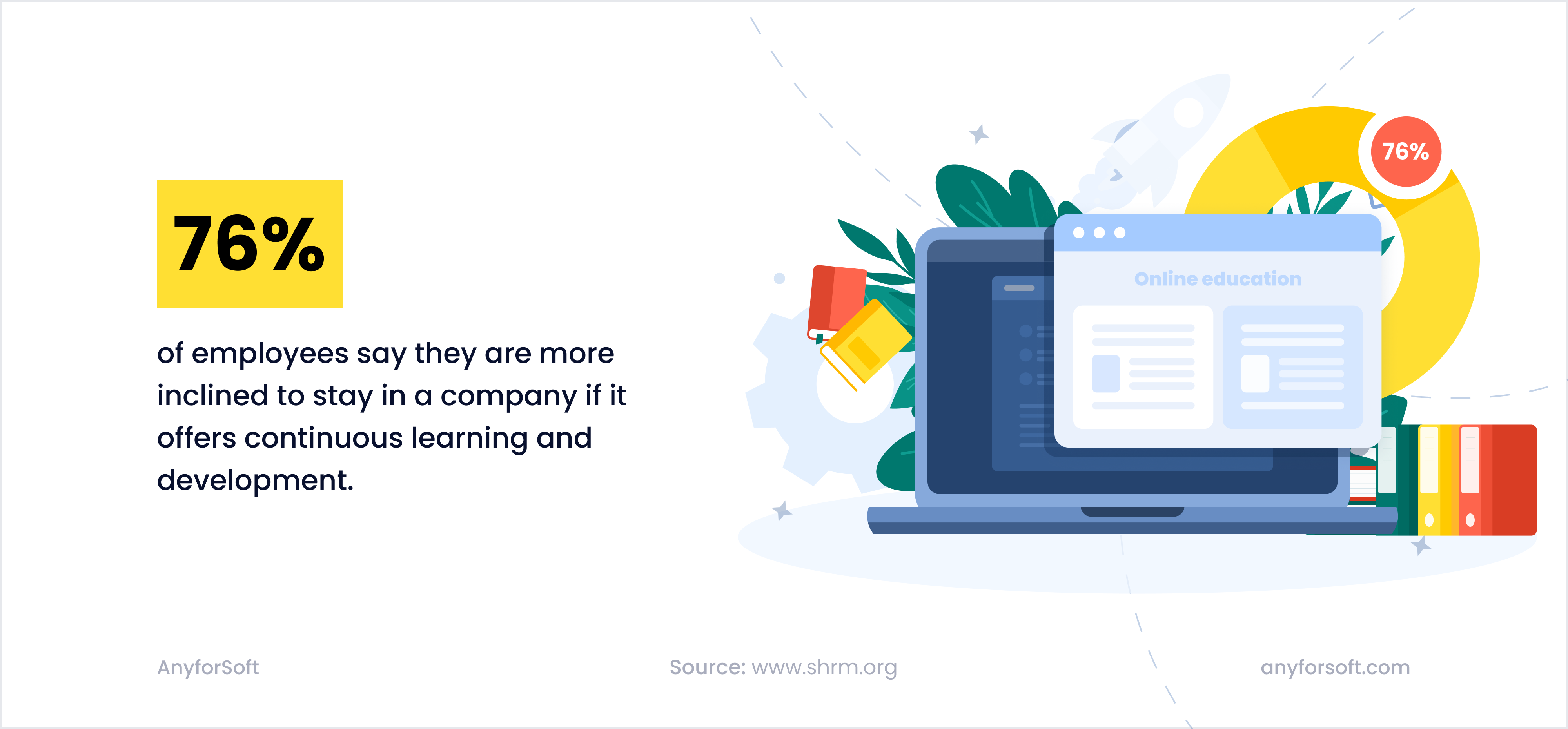 Our article delves into the differences, advantages and disadvantages of custom vs off-the-shelf software systems.
Core Components Of LMS Customization
Customizing an LMS involves tailoring various components so as to align with an organization's learning objectives, brand image and user experience. Here are a few areas for expanding custom LMS capabilities:
Branding and Theming. Organizations can tailor the LMS interface to reflect their visual identity with logos, color palette, font styles and more. By aligning custom learning management systems with the branding of organizations, learners experience an immersive and consistent environment that fosters their sense of belonging while strengthening their image.
Content Personalization. Customized learning content delivery goes further than meeting learners' roles, job functions, skill levels and preferences. It ensures learners get relevant and tailored information that enhances both the learning experience and knowledge retention.
User Roles and Permissions. Customizable LMS platforms give administrators more freedom in setting user roles and permissions. Learners, instructors and administrators can each have individual privileges that ensure learners access appropriate content/features relevant to their roles within an organization.
Reporting and Analytics. Learning management systems' reporting and analytics features offer invaluable insight into learner progress, course completion rates, assessment scores and other pertinent indicators of learning initiative success. Customizable dashboards enable administrators to monitor key performance indicators (KPIs) as they measure effectiveness of initiatives to enhance decision-making processes.
Integrations with Third-Party Tools. Customizing LMS requires seamless integrations with external tools and applications from third parties such as repositories, collaboration tools, video conferencing platforms and other software that enhance learning journeys for learners as well as instructors alike. Integrating them expands LMS functionality while enriching learners' and instructors' experiences simultaneously.
Adaptability to Different Learning Formats. Customizable LMS platforms can accommodate various learning formats to cater to diverse learning styles and preferences, providing support for everything from eLearning modules, microlearning resources, virtual classrooms or blended learning approaches. The LMS can even be designed specifically to address those experiences.
Accessibility Considerations. Customization options should always take accessibility into account; organizations must ensure their platform is accessible for learners with disabilities as well. Customizing allows businesses to implement features that support screen readers, keyboard navigation tools, and other accessibility technologies for an inclusive environment.
Gamification Elements. Customization can include gamification elements to increase learner engagement and motivation. By including badges, points leaderboards and progress trackers in your LMS experience, learning journey becomes exciting and engaging as it encourages participants to pursue their educational goals actively.
Mobile Responsiveness. In today's age of mobile learning, customizing means making sure the platform is mobile-responsive. A responsive design enables learners to access LMS from various mobile devices like phones and tablets for learning on-the-go and further increases flexibility during learning experiences.
Challenges And Considerations During LMS Customization
While customization offers substantial benefits, creating an LMS implementation checklist and being aware of potential challenges is helpful.
Implementation Time and Resources
Customization options require time-intensive implementation processes with dedicated resources and experts for proper administration. Organizations may need assistance managing this timeline if their customized LMS must go live before its deadline arrives.
Organizations should carefully plan and prioritize customization tasks based on learning objectives and immediate needs, allocating sufficient resources, including skilled personnel and technical support that can streamline and accelerate the implementation of customization efforts. Organizations could consider phasing their customization, quickly releasing an initial version followed by subsequent upgrades and improvements as soon as feasible, or outsourcing it all out using professional teams who adhere to quality assurance standards.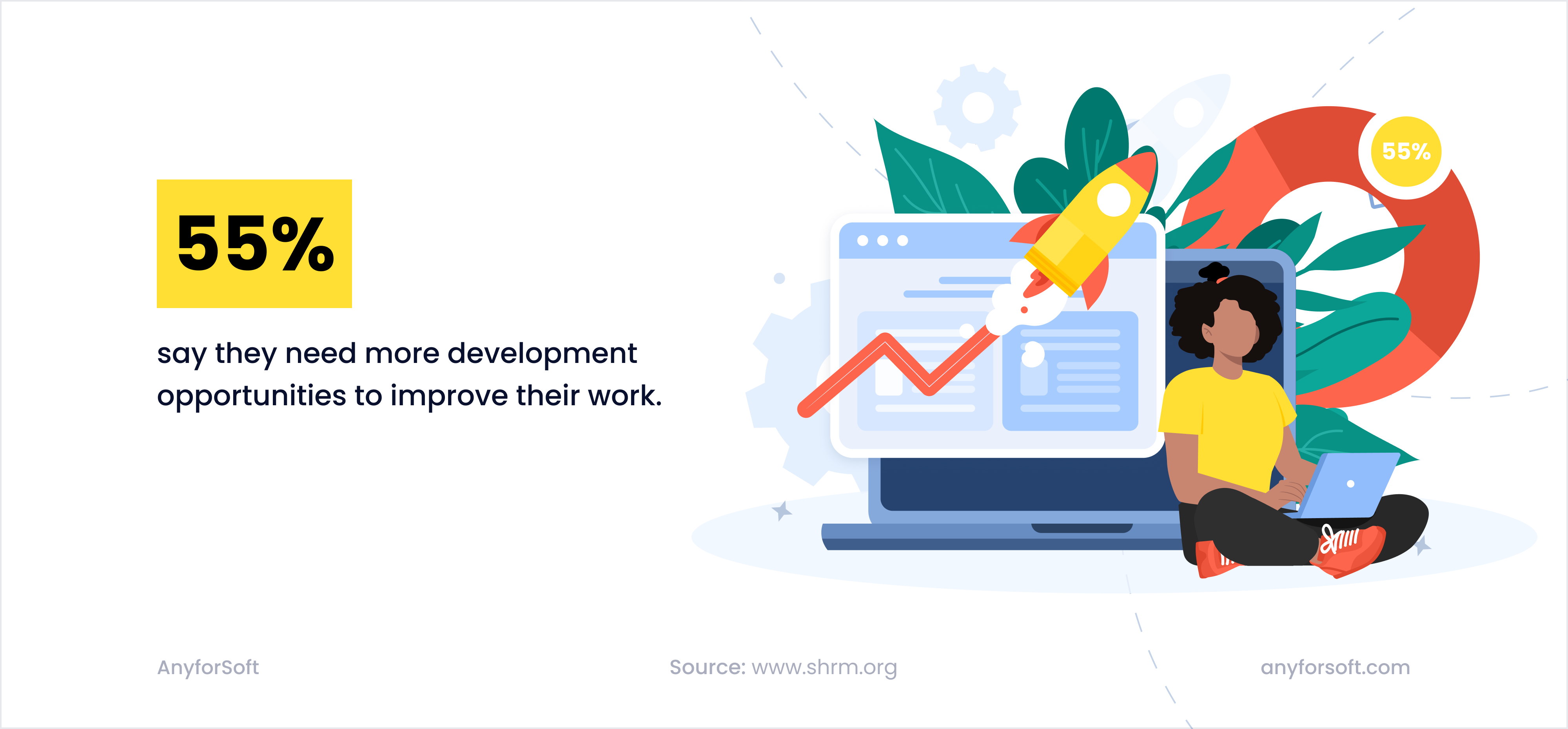 Budget Constraints
Customization may incur extra development expenses and organizations should carefully balance desired custom features against available budget.
First and foremost, customization remains more cost-effective than developing their own LMS from the ground up. Organizations may focus on customizing key features to meet core learning objectives such as learner engagement, content personalization and reporting capabilities, prioritizing functionalities with direct impact on learner experience or reporting capabilities. Engaging cost-effective customization solutions provided by dedicated teams may also considered viable options for organizations on tight budgets.
Ongoing Maintenance and Updates
LMS platforms customized specifically to an organization often need ongoing updates to remain secure, compatible with emerging technologies, and reflect changing organizational needs.
An in-house or specially tailored outsourcing team should manage maintenance for their LMS, while organizations should set a maintenance schedule and allocate dedicated resources for regular monitoring and updating their tailored LMS. Partnering with an LMS provider or adopting a cloud-based LMS could simplify maintenance procedures; the provider would take care of infrastructure updates. Collecting user feedback and performing periodic evaluations could identify areas for improvement to guide future updates.
Integration with Existing Systems
Organizations often possess existing systems such as HR management software or talent management platforms that play a vital part in their learning and development ecosystem. Integrating customized LMSs or applying customization options seamlessly with these existing platforms may present its own set of unique challenges due to different data formats, compatibility issues and varied user interfaces.
The ideal strategy here is to perform an in-depth examination of existing systems and the data flow required for proper LMS integration. By working closely with software developers, suitable integration solutions such as APIs or middleware may be identified to create seamless data transfer between systems. Prioritizing compatibility when selecting or customizing LMSs may also ease integration efforts.
Data Security and Privacy
Customization may involve the integration of external tools, third-party apps and user data from various sources; protecting both data security and privacy can become a complex endeavor when dealing with sensitive learner information.
Organizations looking to address data security and privacy concerns should prioritize working with LMS providers that adhere to industry standards and compliance regulations (e.g., GDPR and HIPAA). Implementing robust security measures such as encryption, access controls, backups, etc., can protect learner information, as can regular audits/risk assessments that identify vulnerabilities quickly enough for timely mitigation measures to take place. By understanding and addressing these challenges, organizations can successfully navigate the complexities of customization. Each challenge presents an opportunity for improvement.
Understanding and responding to these obstacles allows organizations to navigate the complexities of customization with greater success, each challenge providing an opportunity for growth.
Сhoose Anyforsoft for Custom Learning Management System Development
When it comes to unlocking the full potential of Learning Management Systems through exceptional customization, AnyforSoft stands as an expert partner. With years of experience transforming generic LMS platforms into dynamic learning experiences for organizations of any kind and custom LMS development tailored specifically to employee training needs, AnyforSoft knows all too well that each organization has different goals, cultures and learners. We craft custom solutions tailored specifically towards this info from an LMS vs LCMS standpoint.
Working closely with you and your team, we assist in the intricate LMS customization process, making sure it aligns seamlessly with branding requirements, content requirements and learner preferences.
Innovation is at the core of everything we do. That means staying abreast of emerging technologies and learning trends to provide customized LMSs that remain future-proof. From customizable learning paths, gamification features or seamless integrations into existing systems, our product development team excels in designing solutions tailored specifically for organizations' unique objectives.
Conclusion
Customization of LMS is a transformative strategy that empowers organizations to deliver tailored and impactful learning experiences for learners of all kinds. Customized LMSs' flexibility and versatility make them invaluable tools across industries and educational institutions, meeting learners' diverse learning needs while encouraging continual growth. As technology progresses, customization will continue its place as part of modern education that advances beyond its digital limits.
If you already have something planned or require a professional audit of your LMS, our managers would be glad to discuss your project and potential collaboration. Our product development team that cares about the high quality of the results is ready to tailor solutions specifically for you.