If you want up and running your content-heavy website with high traffic, you need to be ready to face some challenges. There are certain tough issues that can influence your site's loading time, popularity, and overall user experience. In order to mitigate these problems and create the perfect resource on the web, you need to choose the right CMS for content-heavy websites that are powerful enough for high traffic. Are custom Drupal development services the right fit? Let's find out.
These days the market of web development is actively growing. Modern websites and apps become more complex and multifunctional to meet the expectations of highly demanded users and solve complex business tasks.
Even though the CMS market is large and diversified, there are still a few leaders that come to mind first. However, being a leader does not mean to provide a one-size-fits-all solution. Drupal is the best for those who need a complex and flexible website. In the right hands, it becomes an indispensable development tool. This CMS offers you almost unlimited possibilities. Let's get down to brass tasks and take a closer look to get into.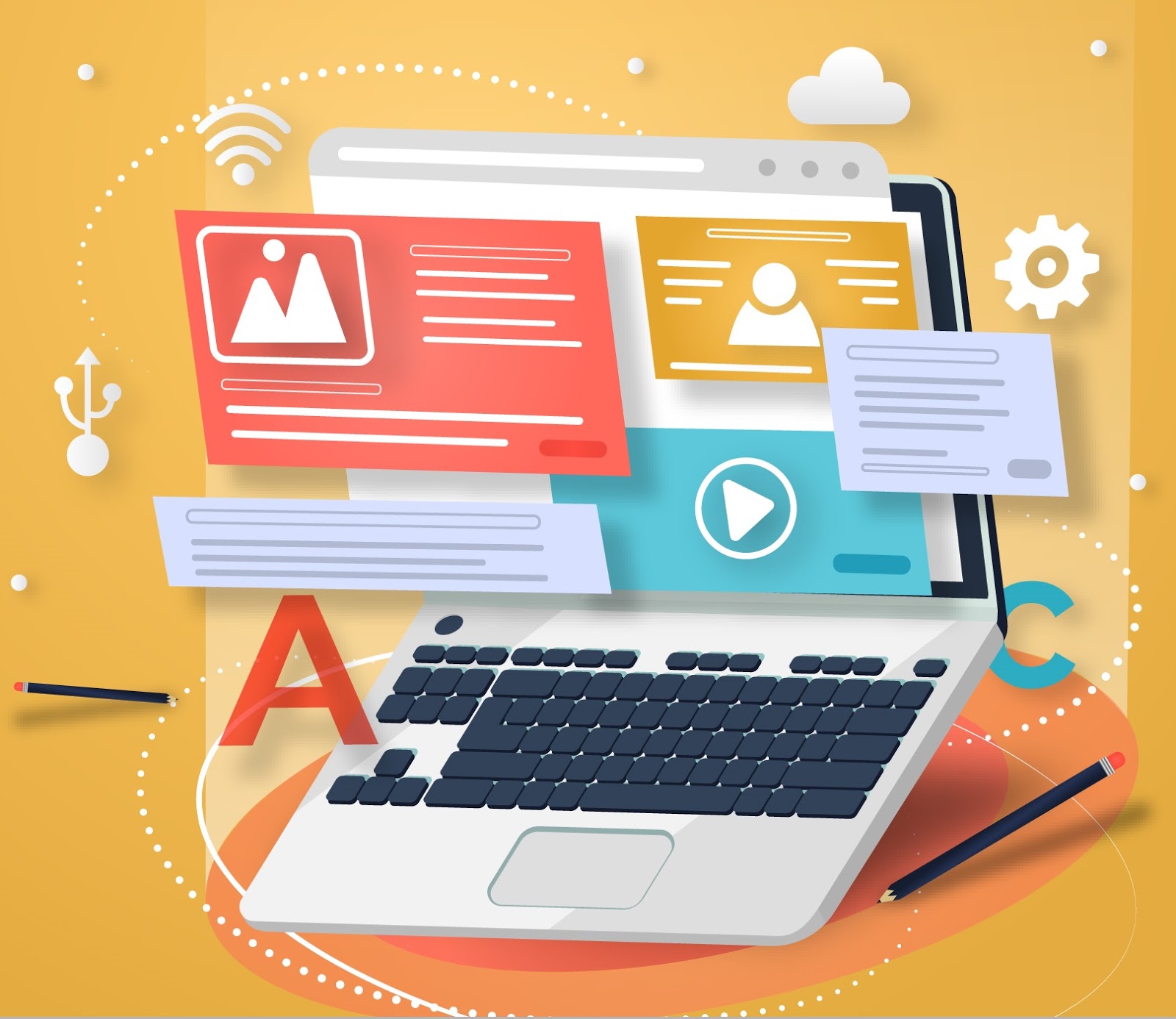 Potential Problems With Complex Websites
Before we encourage you to choose Drupal for content-heavy websites, let's review the potential challenges you might encounter during development. The most common pitfalls include:
A convoluted and confusing site map;
Long wait times;
Aspect ratio inconsistency for mobile users;
Overwhelming amounts of information on a single screen;
Difficulty in ensuring complete security.
While there is a chance you might not encounter these problems with proper planning and perfect execution, it is better to reduce the overall probability of them arising, at all costs. Choosing the right CMS before development is an important step in the right direction.
5 Advantages Of Using Drupal For Large Websites with High Traffic
Drupal is one of the most powerful solutions for website development. It is often referred to as the best option for content-full high-traffic products. While it may require a professional approach, Drupal does provide some helpful benefits to big website developers.
Our team chooses Drupal for complex projects since this CMS never let us down. For instance, we succeeded in increasing velocity in business operations by 800% for Bellame owing to the innovative solutions and Drupal capacity.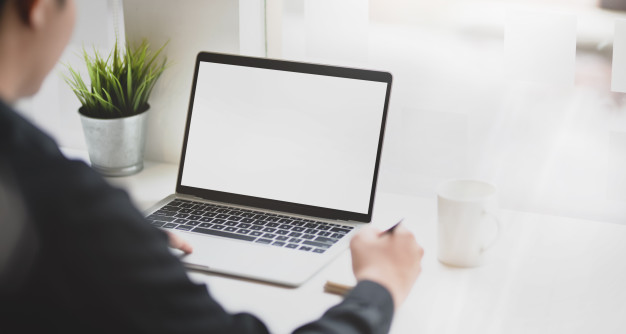 The content infrastructure of a website is built to grow in keeping with your most ambitious plans. Drupal gives you a plenty of advantages, so that let's review some of the most impactful ones right now:
1. Simple and Visual Content Management System
If your website is full of data and images, you need to have a system in place to manage and sort the information you want to convey. Drupal is equipped with a great system that comes with a number of helpful tools that will help you to organize your content in any way you want. What's more, during the construction process you will know how the website will look like after publishing. The system acts in a "what you see is what you get" manner.
The features above also ensure the scalability of your project in terms of substance. Whether you want to add or remove something, you can do it with a simple drag-and-drop. The website will remain visually consistent and you will be able to build and restructure your site map at any time you like!
2. Flexible and Extensive Module Structure
The Drupal framework consists of multiple blocks (or modules), each built for a specific task. Some of the mandatory modules for complex websites built with Drupal are:
Apache Solr integration as a better search option;
ShareThis for social media integration;
CAPTCHA for obvious reasons;
Google Analytics module for metadata analysis.
Overall, these modules ensure that the version of Drupal you use is tailored specifically for your project. The amount of options available makes the development process much easier. We picked up the best Drupal modules for your project. However, even if the module you require is not there, you can always create one on your own. Because Drupal is open-source at its core, it won't take much time or effort. Jump the link to get a complete guide on how to develop a custom Drupal module.
Another benefit of such a structure is that you will be able to tailor the product to a specific audience. For example, if you want to ensure that your website looks great for both desktop and mobile users, you can simply pick and choose certain modules.
3. Great Database Support
Big web pages often require extended database capabilities. For example, any news or media website would need to keep an organized collection of each of their articles or publications. The bigger the site you want to construct, the harder it is to keep tabs of each part of your project. Here's where the Drupal easy-database-incorporation comes into play.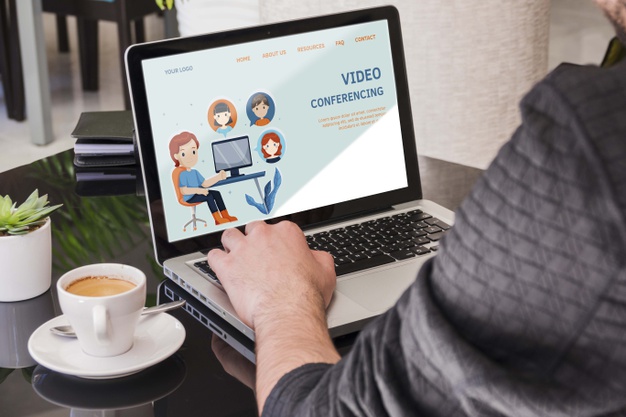 Just like the multiple other features the system is known for, the database support comes from a dedicated module. It is well-known and praiseworthy not only for its capacity but also for great organizing options and relative simplicity of use.
4. It's Free and Open-Source
One of the main reasons behind the multitude of module options for every possible situation you might think of is the fact that the CMS is open-source. Its degree of accessibility has resulted in active community involvement and therefore the CMS's rapid growth. Many people have developed helpful solutions to a wealth of problems, and many more have used these solutions to create amazingly creative websites you can visit right now.
Drupal creators adopt every consequence of this point to the fullest. They support community activity, try to listen to the points they make, and update the platform regularly to make it the best possible tool for website developers. This means that each part of the framework is thoroughly tested and patched, and the chance of you stumbling upon a bug is very low.
5. Perfect Security Guarantee
Drupal is known for the security it provides for the sites it supports. Each update ensures that the chance of a hack or cyber attack of any kind is minimal. The large degree of community support is another guarantee for your website safety, as the amount of testing done is impossible to measure, and if any vulnerability is found, it is reported and fixed as soon as possible.
Overall, the platform was built with security assurance in mind. There is even a dedicated security team that ensures quick threat-response on par with that produced by the community. Since security is such a huge issue for sites with many visitors, Drupal is a safe and secure choice for your website.
Most Notable Complex Websites Built With Drupal
With this amount of benefits for big Drupal-based websites, it is impossible that both the community and large corporations with high traffic on the web are not aware of its superiority. Indeed, Drupal has been a go-to choice for content-heavy and high-traffic solutions for years. Let's take a look at some of the most popular examples
1. NASA, NCAA, and Multiple State Websites
The biggest testament to Drupal's security is that a number of state-level organizations have chosen it for their web pages. First, we need to mention the NASA web page. It is one of the biggest websites content-wise on our list. There, you're able to see the latest news about our achievements in space exploration and get to know more about the forefront of scientific thought. The fact that the brightest minds of our civilization use Drupal to represent themselves is the best advertisement for its quality.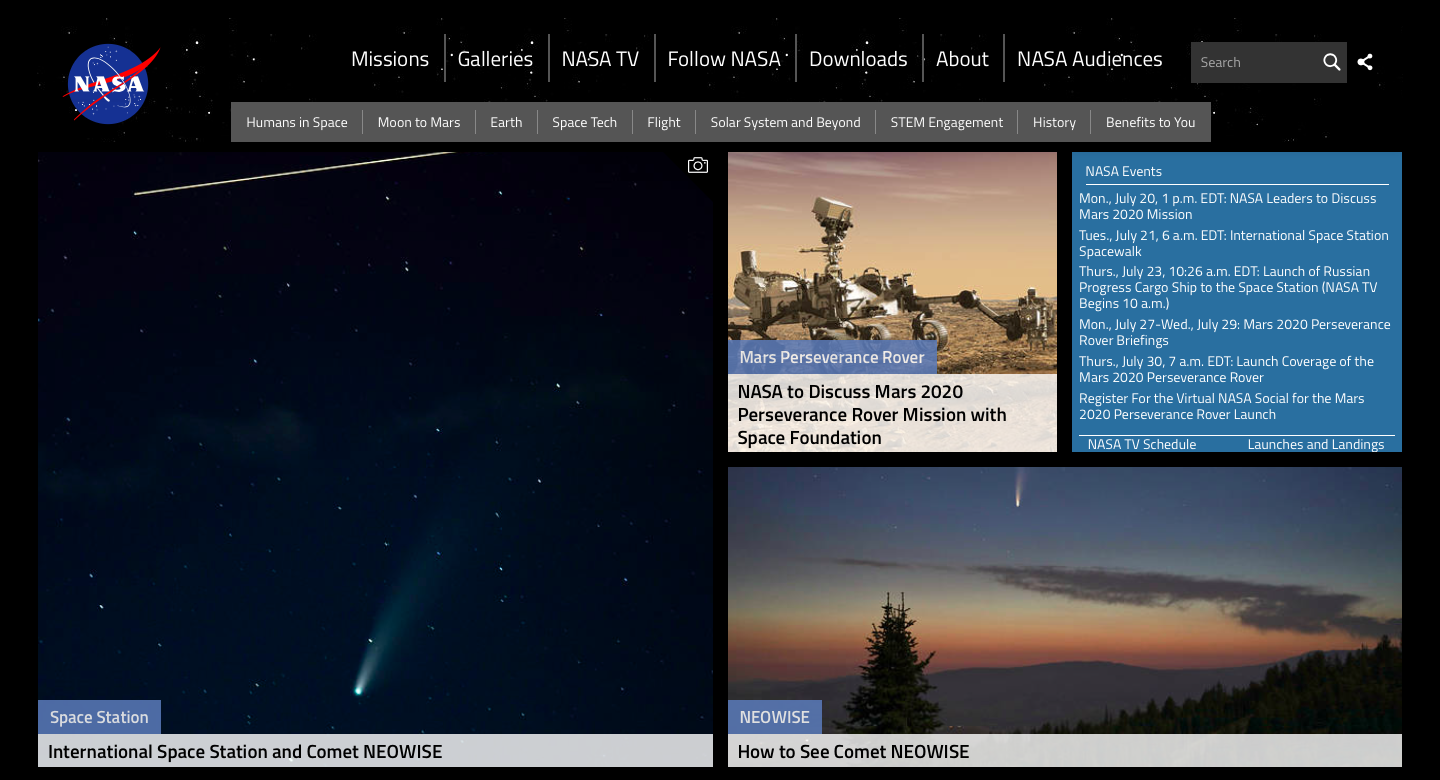 NCAA is another large and respected organization that has built its site on Drupal. While it might not be as rich in content, it is visited by thousands of people interested in sports each day. Other websites that are visited by numerous people every day, like certain State are pages (i.e., New York State) or even of a whole country's government page (for example, Australia).
Read also: Why Government Websites Use Drupal
2. Harvard and Cambridge Universities
University websites are other pages that experience a high amount of traffic, especially during the enrollment season. Applicants want to know more about the upcoming experiences, the benefits each college provides, the professors they are going to meet and the curriculum overall.
Harvard is one of the oldest and most prestigious US universities. It gets over 40,000 applicants each year, most of which have probably visited the college's Drupal-based page. News and other media that are posted here are also helpful for current Harvard students and staff members.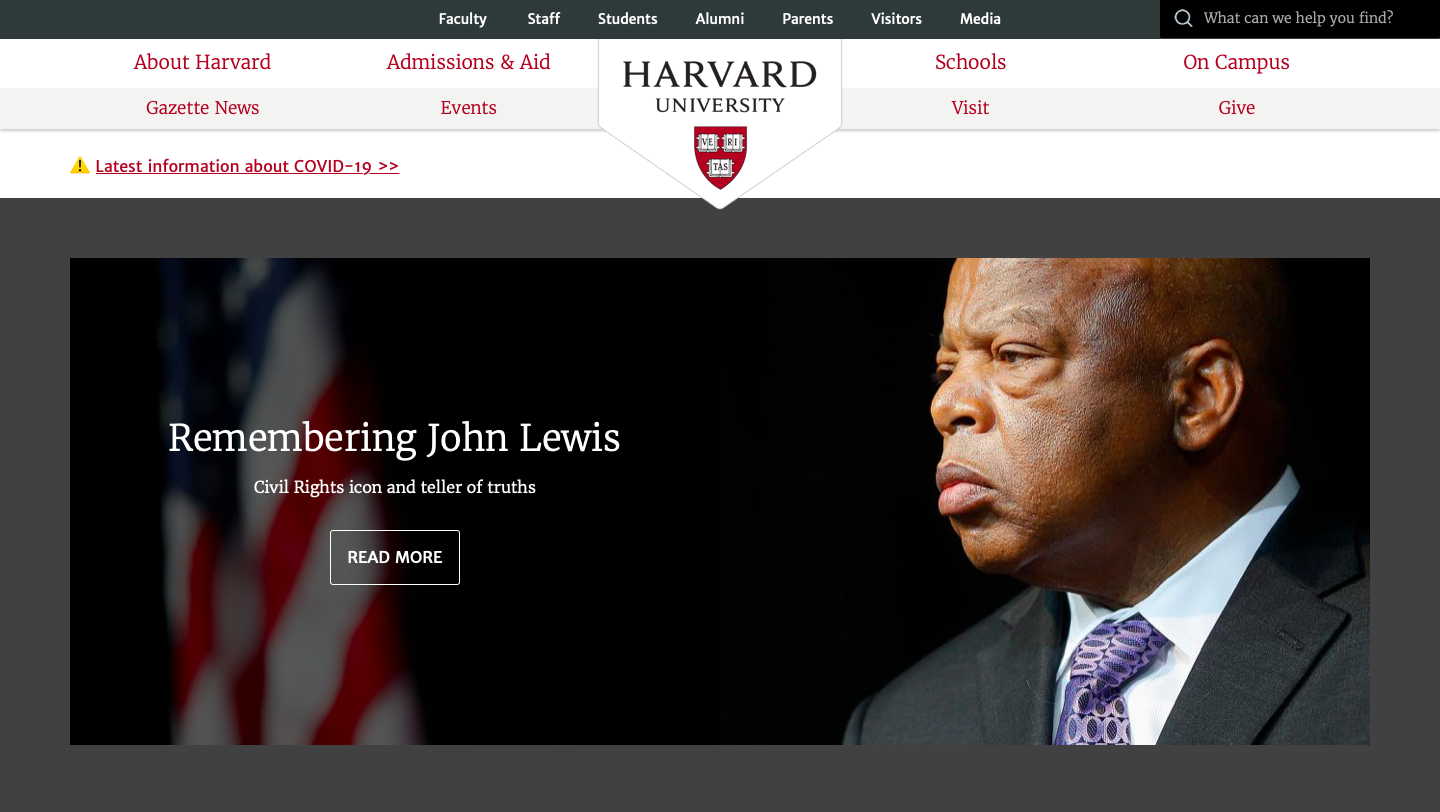 Another university that has opted to use Drupal for their website is Cambridge. Just as it is in the case of Harvard, there are regular posts about new events, meetings, and current research that are helpful to both students and applicants. The largest universities trust Drupal's capabilities, which means that you can truly trust it, both in terms of content management and hosting a large number of visitors.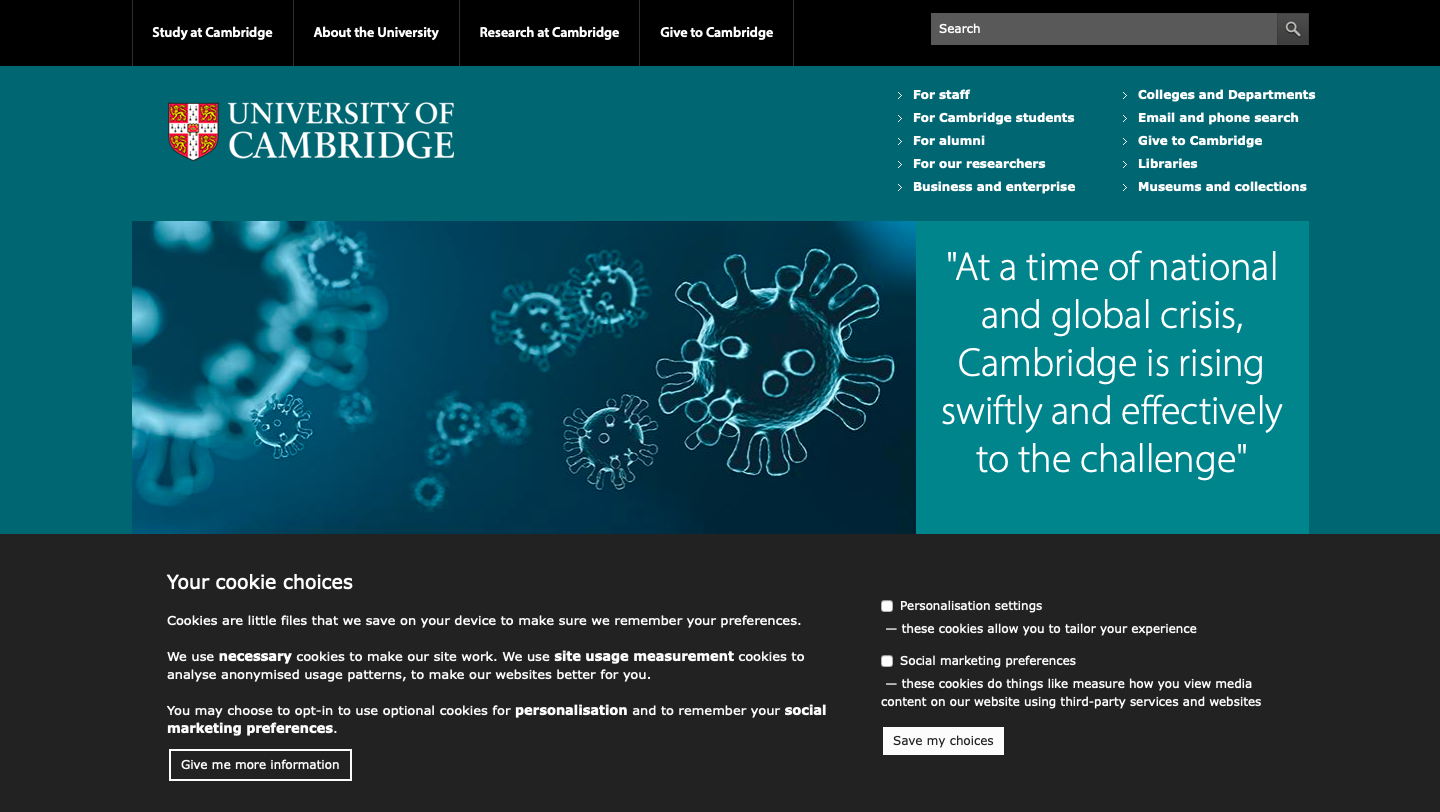 3. Tesla, Nokia and McDonald's
Drupal is also used for advertising the products of huge manufacturing companies. Let's start with one of the most popular electric car brands: Tesla. They are known for always being at the forefront of technology. Their website reinforces that notion by being slick, modern and innovative.
Nokia and McDonald's Australia are other popular trademarks that advertise their products with the help of Drupal. In addition to showcasing their latest and best products, they also post the latest news about their respective industries on their websites. The amount of content they post and the way it is organized can only be supported by a feature-heavy solution like Drupal.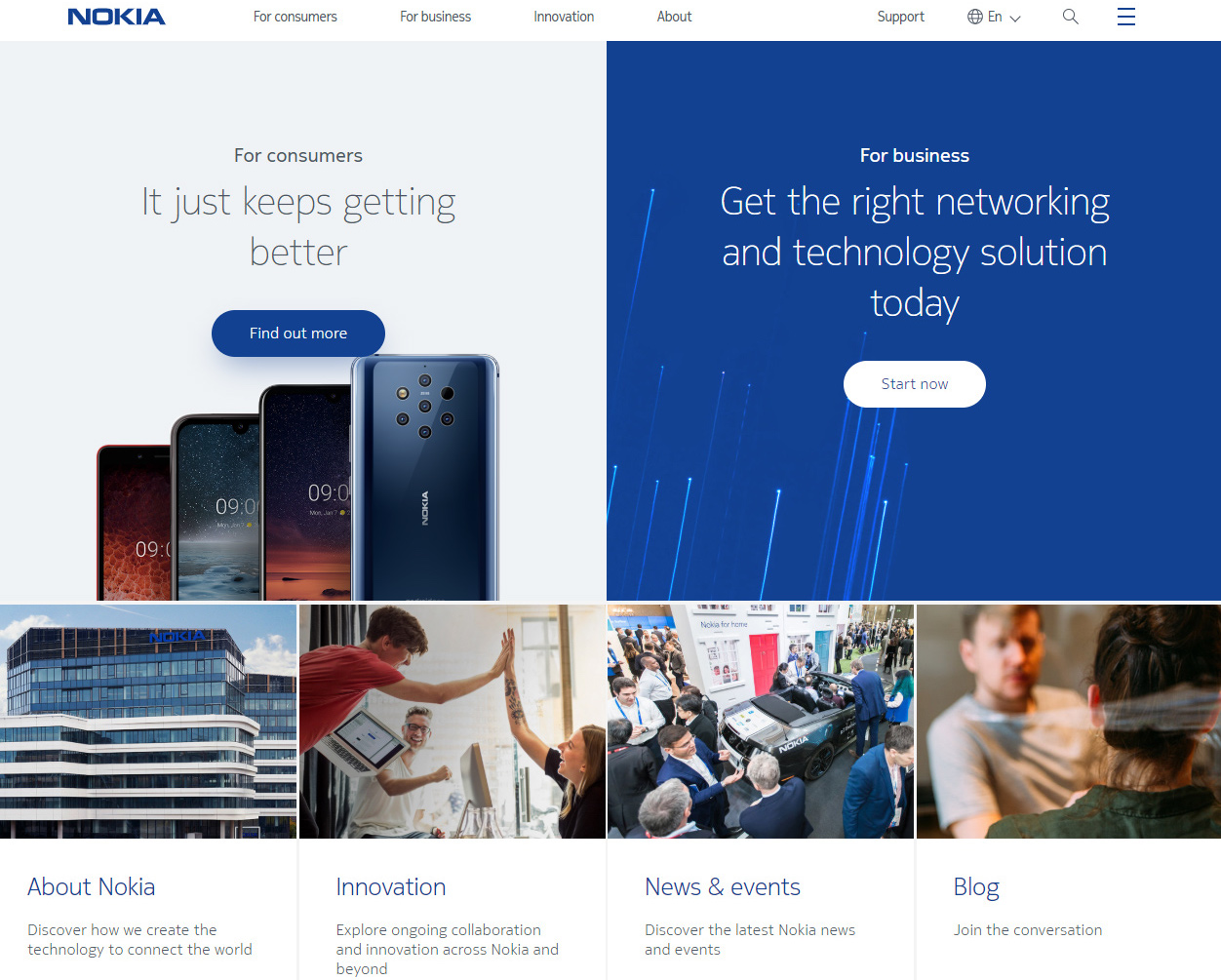 Read also: Best E-commerce Websites Made With Drupal
Let's move on to popular and glamorous events. As you can see, some of the largest award shows across varying industries have used Drupal to transfer the beauty of the event onto the website.
Both sites do not simply post news about the celebration and the winners in each category. They also act as a showcase of scale for each event. They present photos, videos and interviews with the participants. As it is the first place a person would visit to find out more about the evening, just imagine the amount of traffic the pages get during each event.
Read also: Why Use Drupal For Media and Publishing Websites
5. Pinterest Blog and Twitter
Now let's get away from real-world representation on the Internet and take a look at some pages native to the World Wide Web. Pinterest Blog is a challenging website to support. Its sections are dedicated to users who want to share their experience, tips on how to get the best from the network. The amount of content is truly astounding, yet it is managed in an effective and simple way. It says a lot about both Drupal itself as well as the talent of the developers.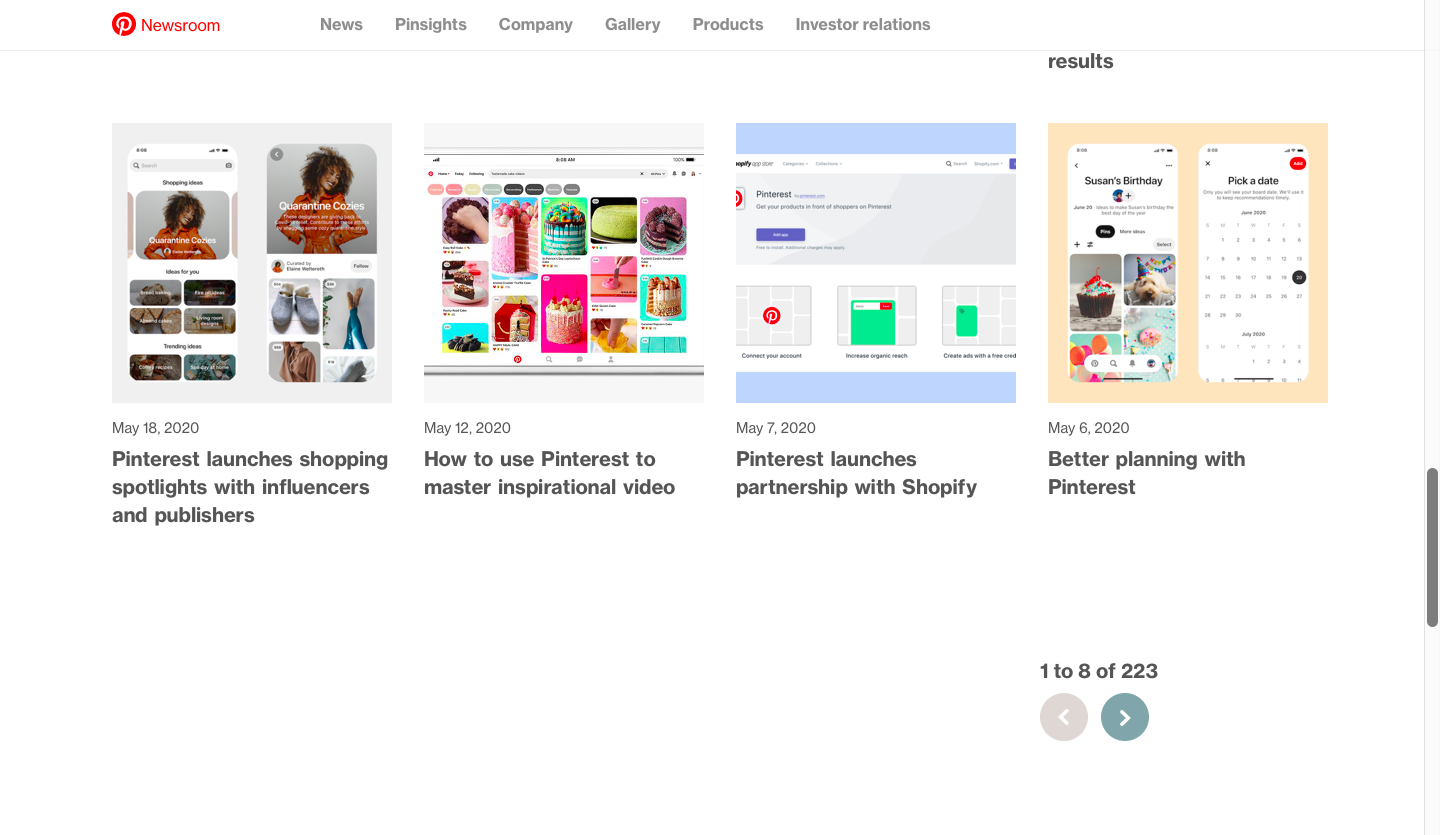 Twitter. While the social media platform itself is not based on Drupal, Twitter's developers use Drupal's portal. Isn't it even better advertising knowing that a company as big as Twitter is keeping their developers comfortable with Drupal?
In Conclusion
Content-heavy web pages with high traffic require a lot of attention, both during and following development. The challenges you might face can have dire consequences, but if you make the right choices along the way they can be much easier to avoid.
The main arguments for choosing Drupal are:
Its implementation for high-quality websites;
Stable operation
Flexibility
Security
High performance and scalability
Choosing Drupal as your CMS will help you to systemize your content, embed every feature you might need, and ensure your website's security. The experience of multiple organizations and companies doesn't lie: Drupal is the best choice for your big website. Looking for a team of Drupal development? Contact us with your project idea, we will provide you with a consultation and project estimate.