What is the platform of choice for the best e-commerce websites? Dozens are advertised on the Internet as being the ultimate solution. Drupal is one of the most prominent and widely-exploited platforms. It constitutes the backend framework for 1.9% of all websites - about 40,000 in total - and is only increasing as the number of Internet users increases. This article will provide examples of successful Drupal websites to demonstrate its excellence.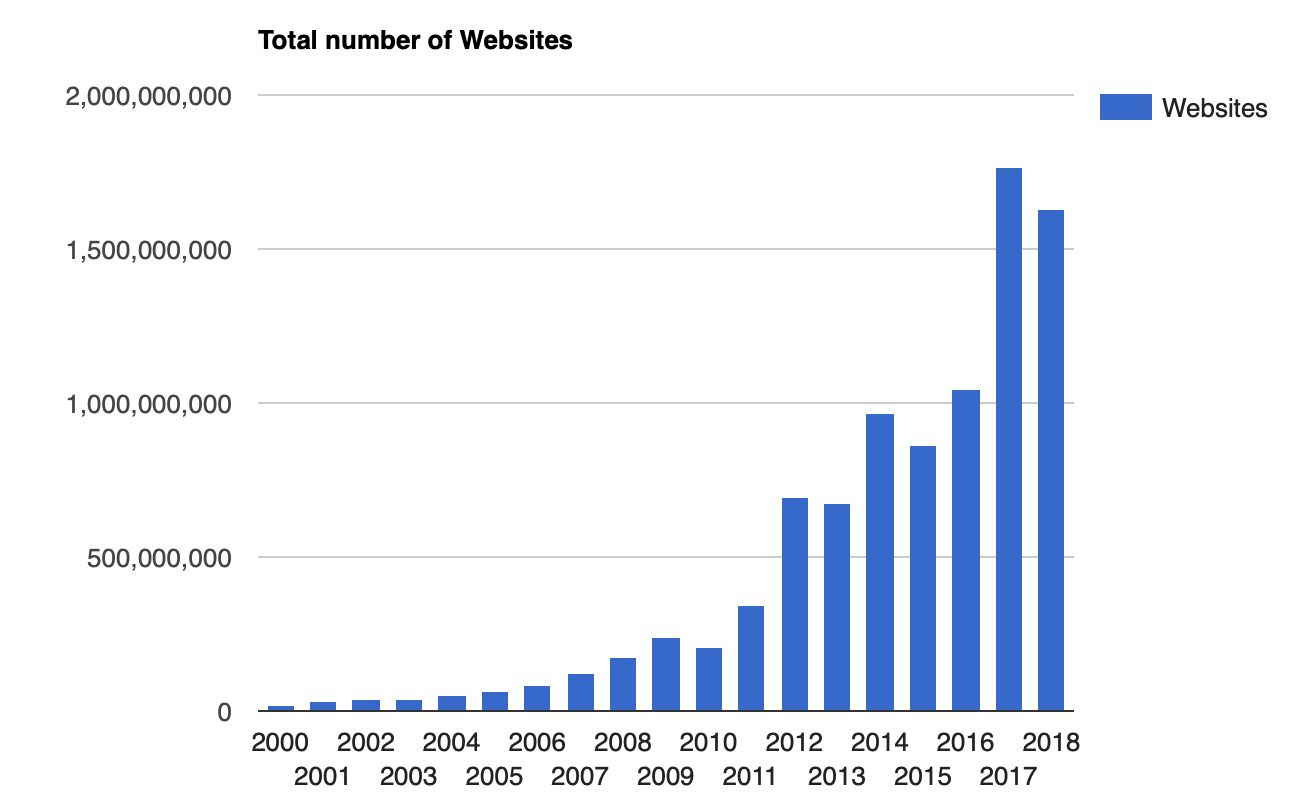 What Is Drupal?
To start with, what is Drupal? It's an open-source management backend framework that is available online for free and is written in PHP. It is suitable for both professional developers, who have an advanced API, and for common website users, as it doesn't require any specific IT skills for launching and administration. This has made it a popular choice for any type of website, from personal blogs to online stores and government websites. It is one of the world's most used frameworks and is very common with high-traffic sites.
Read also: about the Drupal market review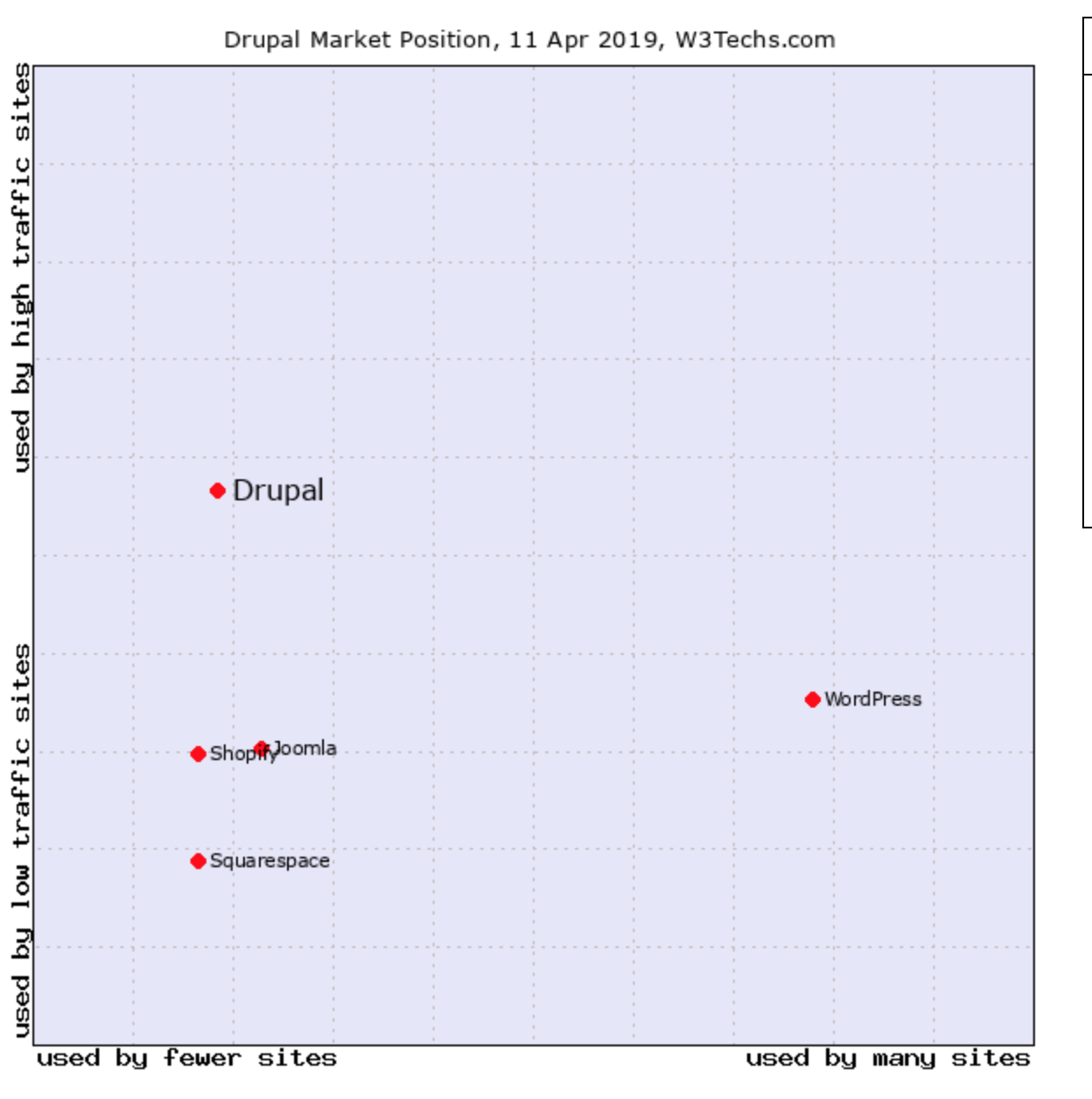 Best Drupal E-Commerce Websites in 2019
So, what are some examples of Drupal-run web-pages? Amongst hundreds of options, we picked out the most distinguished ones to highlight the key features, advantages, and nuances of the use of Drupal in e-commerce.
Artellite is a research-driven project designed to allow artists and galleries from all over the world to expand their spheres of influence, increase sales, and market their products. It supports artistic individuality, while also connecting the brand with a large audience.
The website does not rely on algorithms to function in marketing their art. The Drupal framework enables it to run on commercial operations, such as transfer, maintenance, and client relationships and promotes constant evolution of the artistic network. The platform synchronizes all products to different microsites and processes customer orders to the main site. Shop owners are allowed to control their page and marketing activities.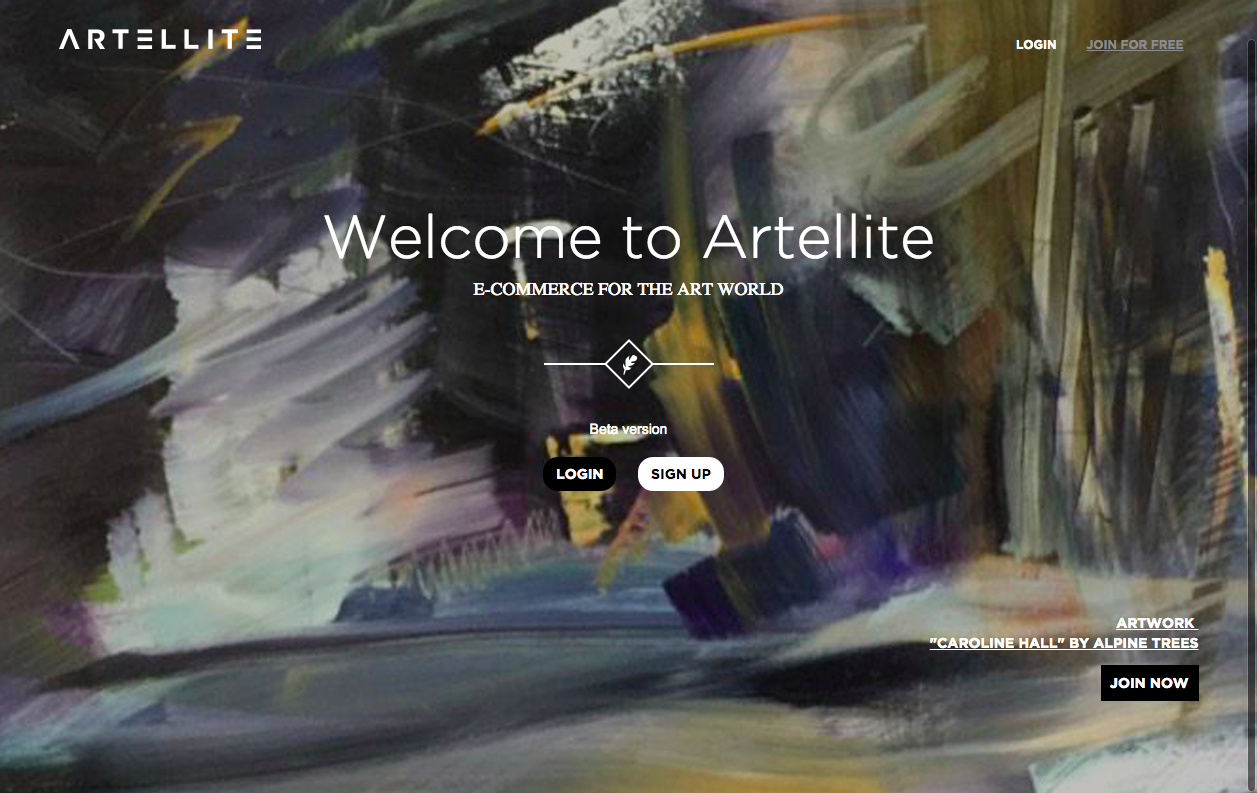 One of the most famous commerce websites is that of a popular vegetarian cosmetics retailer. Lush uses a bright and elegant website, featuring appealing colors and an intuitive interface. The site was built to inspire a comfortable feeling for customers. Aside from the need for their shop to withstand huge sales and workloads, they also appealed to Drupal for being an open source community, which aligns with their values. Drupal allows each country with Lush stores to make adjustments and translations based on their specific needs.
The site is able to perform secure transactions across all types of devices and platforms because it is cloud based. Orders and data between the various systems are synchronized via the queue system, which enables fast and efficient purchases even at times of high traffic.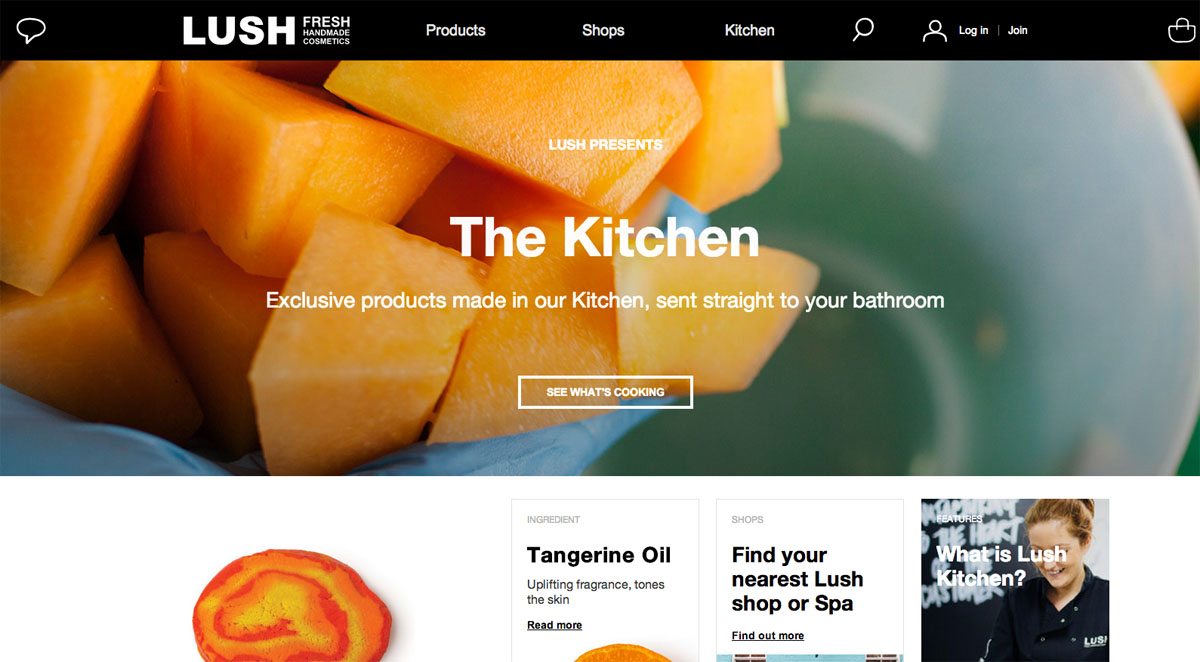 Make Up For Ever is a brand created as a composite organization between two high-end exclusive cosmetics brands: Moët Hennessy and Louis Vuitton. Their main demands were:
To create a rich and vibrant multilingual website accessible in multiple countries;

To be adapted for different pricing and products;

To handle a lot of content and the involvement of third parties;

Future commercial flexibility.
This was realized with the use of Drupal 7 and Drupal commerce, creating a robust user experience and design.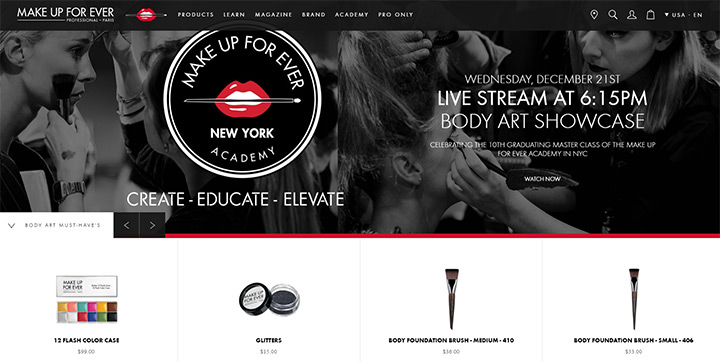 Muzeo is a remarkable French art gallery project focused on artwork reproduction and distribution. It utilizes Drupal e-commerce, which allows it to have an easily navigable main page. It features newsletter subscription options, returns, ratings, comments, and alliances with third parties, such as Keepeek, to sustain thousands of videos.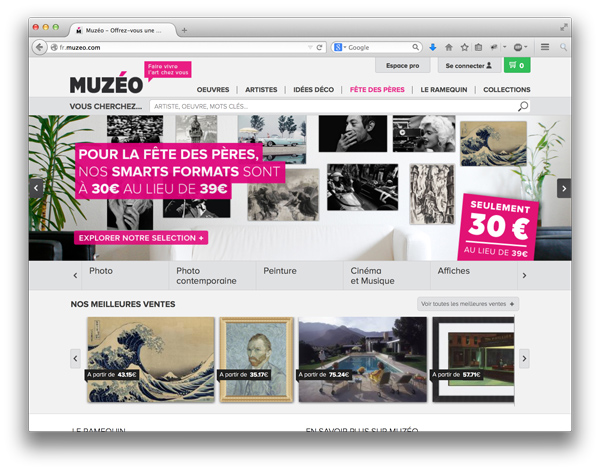 The elite and luxurious French jewelry brand specializing in watches and accessories chose Drupal to create their subtly beautiful e-commerce website designs. Their main target is for the site to be able to accommodate a wide range of fashion products with flawless operation. It is especially marked by exquisite design and an easy-to-grasp interface. It is also equipped with multiple payment options.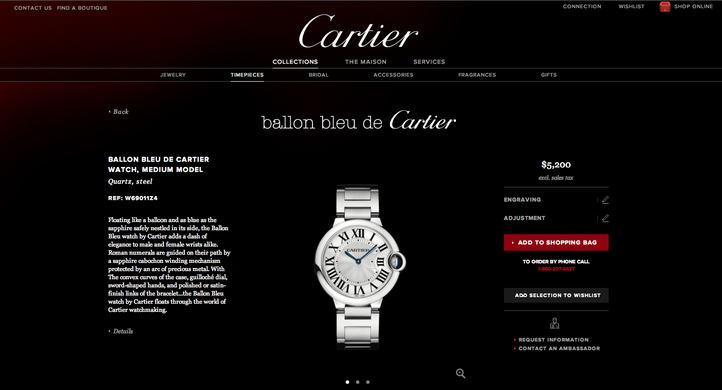 Eldum Rétt is a custom food delivery company in Iceland that prepares food packages with ready-made meal plans and recipes for households of all sizes. The orders can be customized and placed online through a mobile app or through the company's website. This convenient system has become so popular in remote Iceland that it is now one of the leading companies on the market, with thousands of users and millions in annual turnover.
A few general customer requirements for the website include individualization of the food boxes, option to schedule delivery for any day of the week, the ability to manage the time and location of delivery, and ability to regulate subscription preferences. All of this was achieved through implementing Drupal 8, along with Drupal Commerce 2, and a React Native app. Drupal was flexible enough to allow adding additional features when its own functionality wasn't enough. Additionally, Drupal was able to provide the main data storage facility and was the connecting point between mobile apps for Eldum Rétt's customers.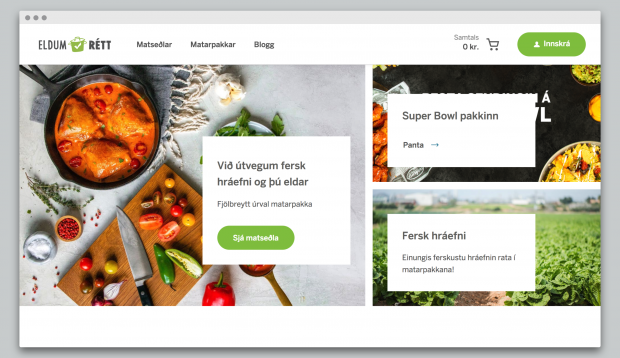 The Obermeyer project was different from the start, being a mix of three different websites with distinct focus groups and commercial relationships. Drupal 8 and Drupal Commerce 2.x were used to integrate them into one platform to improve customer relationships and boost the systems efficiency. The two technologies enabled the platform to be more durable and guaranteed its longevity, as well as made the program maintenance easier. Overall, the developer team produced a highly flexible platform with a smooth buying-and-selling experience for all the different business models involved.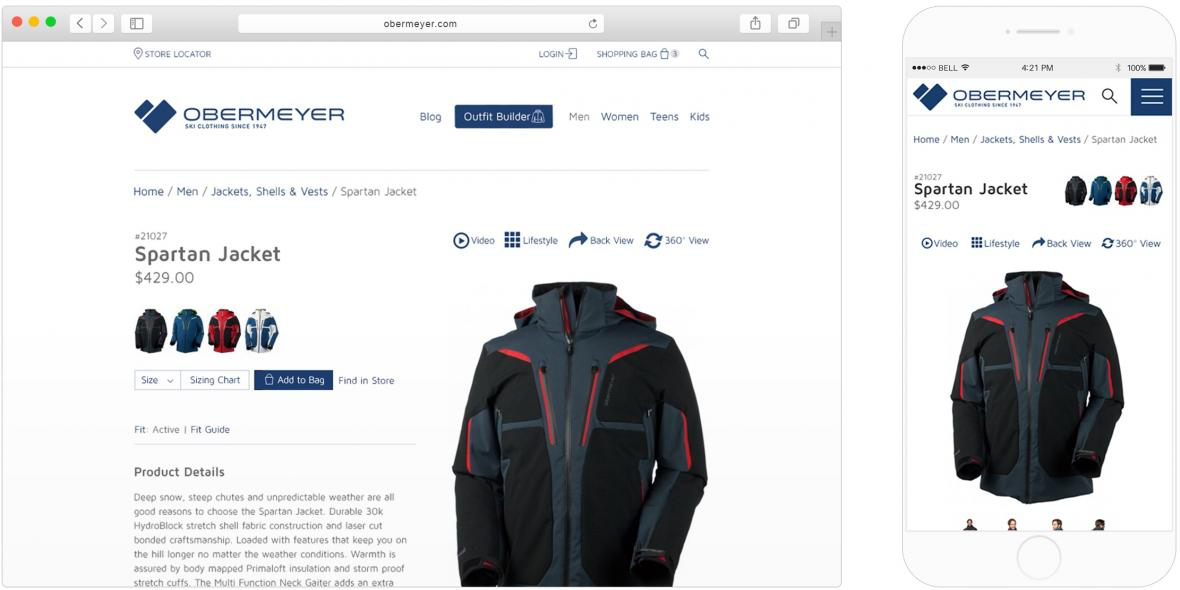 Verizon is an organization directed towards marketing electronic devices. When they conquered the task of new product development, exposition, and subsequent market launching, they had to create a site that would feature a unique design for each of the products, maintain security, and decrease the amount of time spent on production relative to the market.
Drupal was an ideal and easy solution, as its CMS fit perfectly. They tackled issues like creating new sites on the platform without the involvement of a professional developer, increasing brand standards, maintaining security and password protection, and keeping brand consistency and front-end migration. The finished product had recycled templates, was integratrated with its business partners, and showed reduced project times.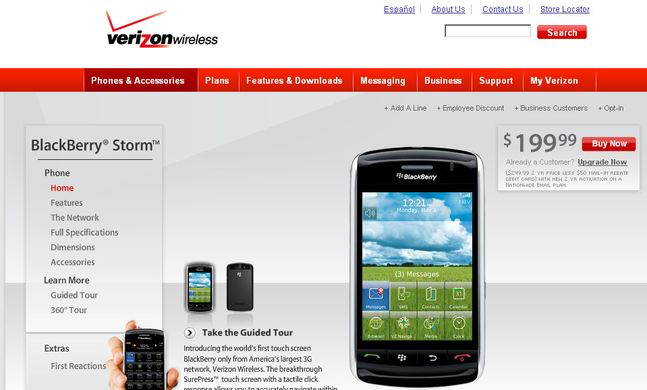 Fooda was created by an employer concerned about the well being of the office-workers in his company. It is intended to offer better food and drink options to employees by collaborating with local restaurants. The startup quickly became in demand and spread across the US. 
The website was launched with Drupal 6 and the third party Ubercart. Drupal helped to avoid the restraints of Ubercart and allowed payments to be made on a single page. It also facilitated the development of the project's own rewards system. Over time, they moved to Drupal 7 and incorporated Drupal Commerce to conquer the drawbacks of typical e-commerce websites.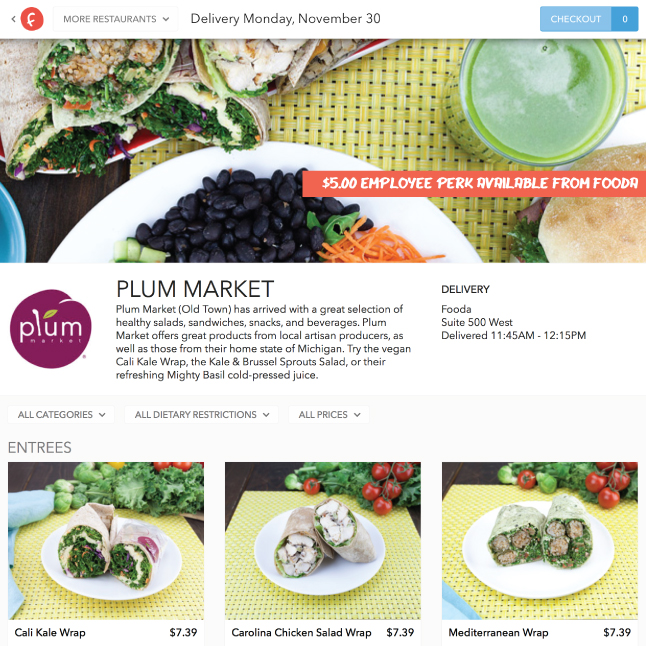 This famous confectionery brand used a team of developers to create a stunning website that allowed them to do business across the world. It was used for the centralization of all the Mentos websites in different countries to market for the local consumer trends. However, despite there being different products, the brand image remains familiar. The functions that were enabled by Drupal also included a product locator which guided customers to the nearest stores that had the requisite products.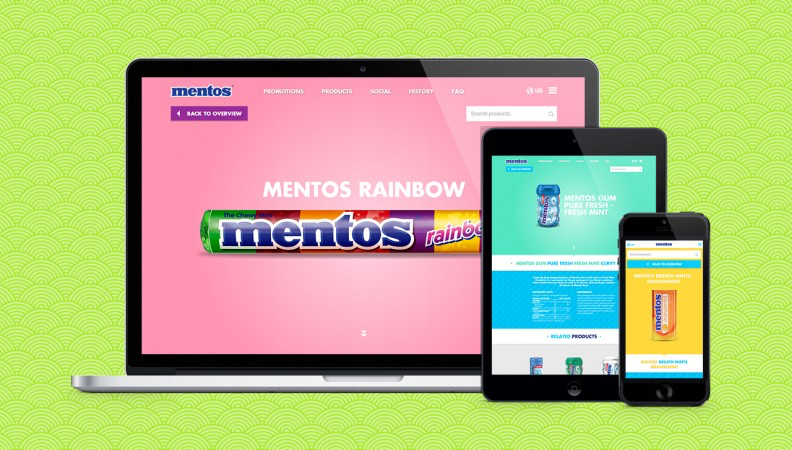 Conclusion
The best e-commerce sites can be created with Drupal. It is a splendid move for an entrepreneur who wants to create a successful business website. It allows straightforward integration, simple and accessible interface, involvement of cutting-edge technologies, and brilliant design solutions. Companies like Lush or Verizon often partner up with software developers to create the optimal web-page for their enterprises. If this is something that your business would benefit from, take a look at our sample websites and contact us today to set up your own.