Drupal is among the most commonly used content management systems (CMS) available. Over 25% of worldwide web users employ it in their work, while many beginning web engineers also prefer Drupal development solutions. The functionality at hand allows working with complex projects with high rates of stress-load resistance.  
This CMS is indeed harder to learn than many popular website creators. However, joining the ranks of the top Drupal developers is truly a professional IT privilege. Its somewhat complicated nature stimulates the growth of a dedicated community all over the world. Sharing experience is crucial to getting the Drupal software working right.
Developer Choice Factor
There are thousands of companies providing Drupal-based project creation on the market. If you want to make the most reasonable and efficient investment, though, pay attention to a number of crucial parameters for selecting the right developer. 
Experience & reputation
An expert can handle the Drupal software well if he or she not only has theoretical knowledge but also possesses related experience (check some of the projects that we made to make sure of ours). It is important to find out how long a certain company has been working with this particular CMS and whether it is able to involve additional experts in the project, like:
DevOps - adjusting the software environment & servers;
UX - designer;
Product-testing experts.
You should also consider the feedback of previous clients. Even if you are unable to contact some of those clients directly, you can google a bit further through the web to see the truest opinions about certain service providers. >
Workflow
Implementation of Drupal-based projects is quite a challenging task. In order to avoid breaking deadlines and see the big picture of all related processes, you should initially plan out the sequence of project completion stages. 
Communication
Your contractors should have a good command of English. Furthermore, you should discuss all the tasking tools, schedules and deadlines, and communication methods that are needed for the project.  If you ignore these details, don't expect any efficient interaction or unbroken deadlines. 
Read also: The Ultimate Guide on How to hire the best Drupal developer
Drupal Outsourcing Locations
Some people believe that the best developers in the world are from the USA, which is home to world-renowned, extremely successful programmers such as Bill Gates and Dennis Ritchie. At the same time, high rates of employees in that country and rapid rates of IT development in many other regions of the planet paint a new picture.
Drupal CMS specialists from Eastern Europe (Ukraine, Moldova, Romania, Hungary) boast premium levels of education while claiming quite moderate Drupal developer rates. On top of that, local workers constantly enhance their knowledge of foreign languages and are fairly similar in mentality to people from Western countries. Asian regions are often known for their reasonable rates.
But what about the quality of work these specialists provide? That crucial question supersedes the question of cost. Having standardized the rating by domains from every region in the world (z mark) and calculated the average value, HackerRank defines the top 50 best countries on the planet by the level of service quality they provide in various IT niches.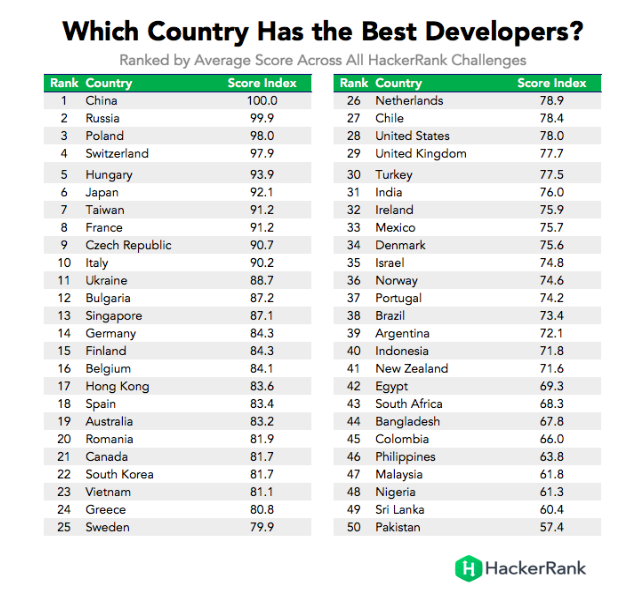 Let's take a look at the first 15 countries in the ratings and figure out how closely they are related to Drupal-based web product creation. 
The number of available rated companies and developers, commonplace high level of coding, and lowered specialist labor expenses make Eastern Europe quite an attractive destination for outsourcing Drupal-based projects. 
Additionally, given the ability of modern programmers to work remotely from any point in the world, the political and economic stability of a particular region can be completely irrelevant.  
The Drupal Community
In their efforts to master the framework, many users come across extensive challenges. With time, however, most initial issues get figured out. And their solutions are shared and demonstrated in various communities through events or seminars. Everything is to help novices master the software basics and get some initial experience working with CMS in the field. 
Here are the most significant events and communities in the niche of Drupal technologies that take place all over the world. 
North America
The North American Drupal development market is very saturated with some of the world-leading companies providing their services across the world. The rates in this region may be higher than in several others, but you may expect to get the respective level of service, working with some high-status Drupal providers.
Operating in the United States are such prominent companies as Specbee, CHAPTERTHREE, Lullabot, and Acquia.
As for Canada, we'd like to pay special attention to Imagex, Net Solutions, and Digital Echidna.
The common Drupal development and services rates may go up to $80-$140 per hour corresponding to the anticipated high quality of execution.
Events:
USA
Canada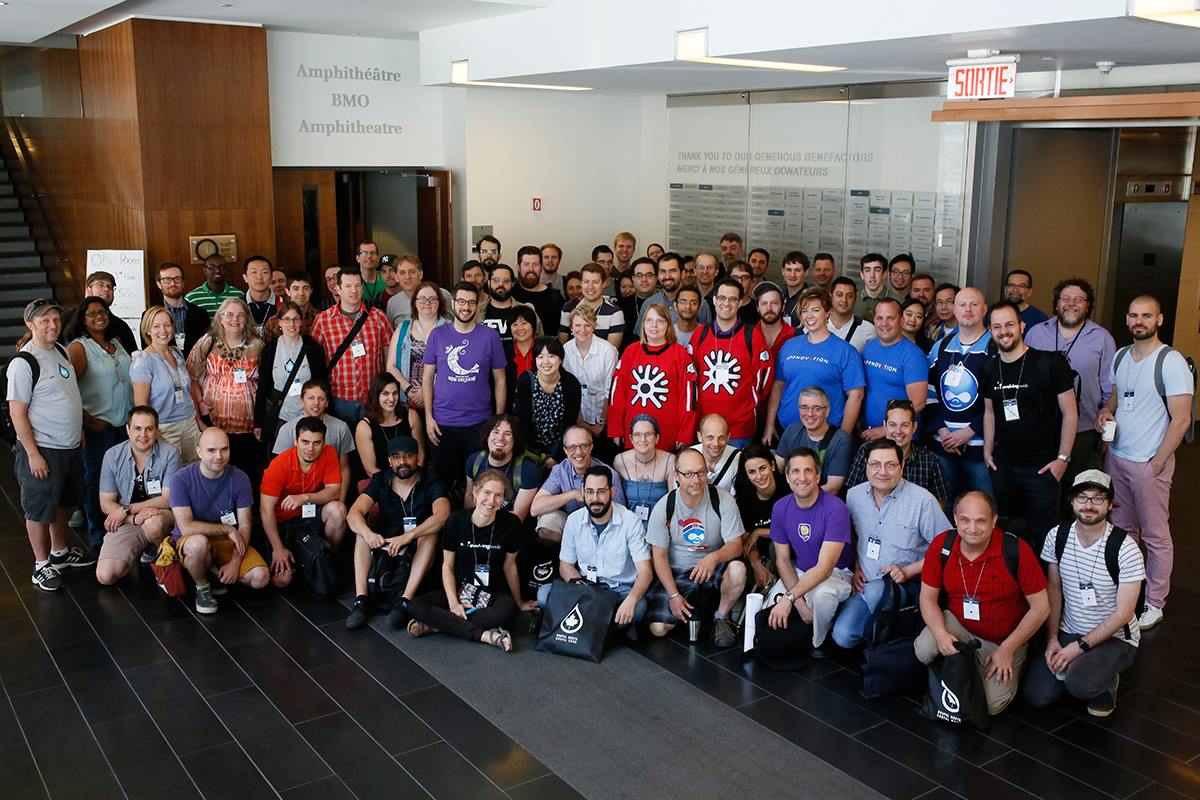 Drupal North Regional Summit
Central & South America
This isn't a leading region in the area of Drupal advances as of yet, but it is still actively involved and shows some significant promise. The go-to Drupal development providers located in the countries of Central and South America include: 
Local Drupal development rates are neither the lowest nor the highest out there with average costs fluctuating somewhere between $40-$65 per hour. 
Events:
Colombia 
Bolivia
Costa Rica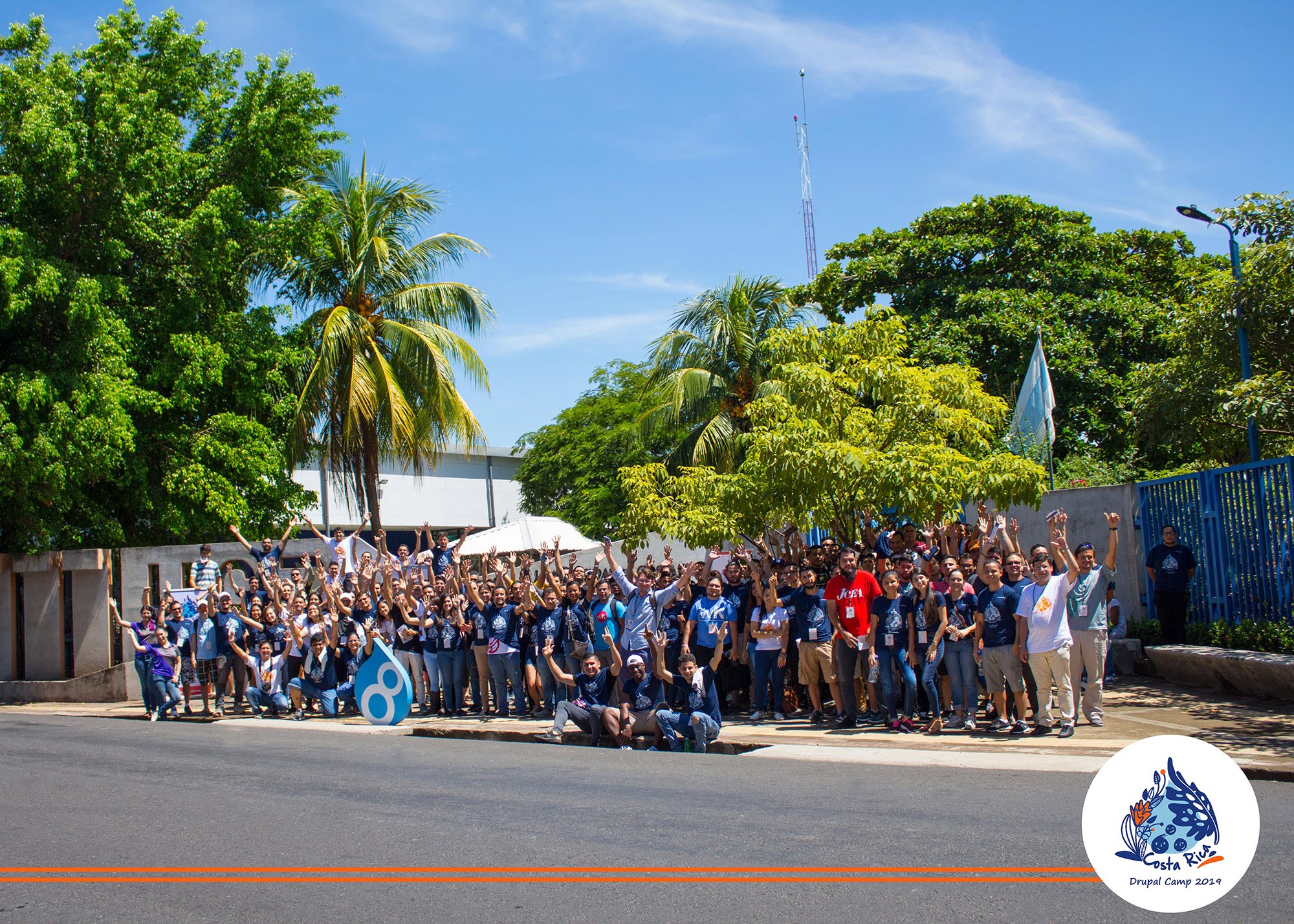 Drupal Camp Costa Rica 2019
Peru
FB community - an official community that includes almost 2,000 people.
Ecuador
FB community - counts over 200 people that discuss and share their experiences with specialists.
Nicaragua
Western Europe
Europe as a whole is deeply involved with Drupal-based development practices as well as common IT. Its Western region doesn't lag behind the top destinations in this aspect with the only seeming downside being not having quite budget prices for labor. There are numerous providers out there.
As for particular Drupal development service providers, we can highlight: 
Expect to pay somewhere around $75-$90 per hour for professional Drupal development in most countries in Western Europe, which is a relatively medium price that is still lower than you'd have to pay for offshoring your project to the USA or Canada. 
Events:
Austria
Belgium
Bosnia & Herzegovina
Pauza d.o.o. - the original community in the Balkan country, organizes meetups and seminars for Drupal developers. 
Croatia
Cyprus
France
Finland
Germany
Greece 
Italy
Netherlands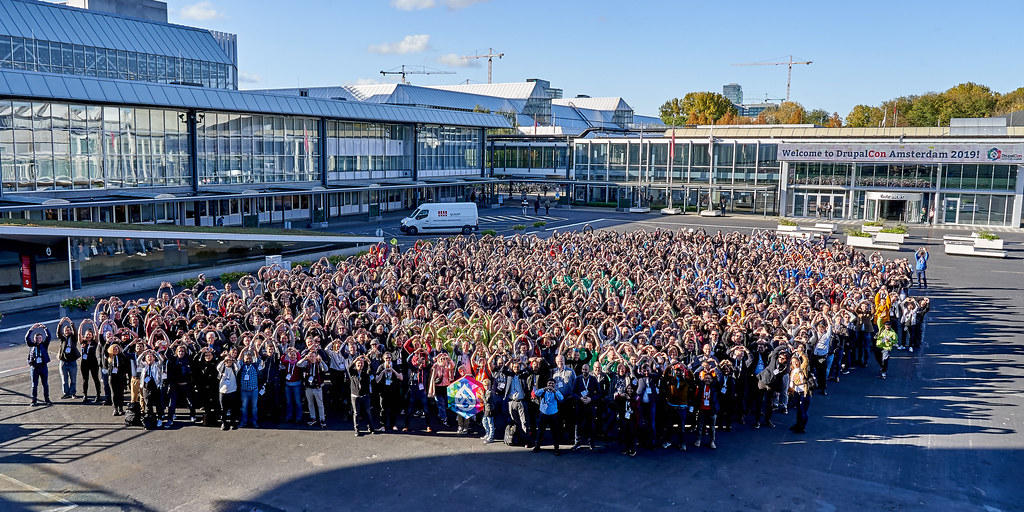 DrupalCon Amsterdam 2019
Norway
Portugal
Poland

DrupalCamp Poland 2019
Eastern Europe
Eastern European countries can be profitable providers for projects with a limited budget that do not wish to sacrifice the end product quality. Cost-efficient, popular companies that provide truly expert Drupal input at affordable rates include:
In cost efficiency, typical Eastern European Drupal development rates vary from $50-$75. Although you can find even cheaper options in some Asian countries, in Ukraine and Belarus you are to cooperate with tried-and-tested, renowned European providers that give all the necessary guarantees to deliver just what you need.
Events:
Bulgaria 
Czech Republic
Latvia
Moldova
Romania
Slovakia
Ukraine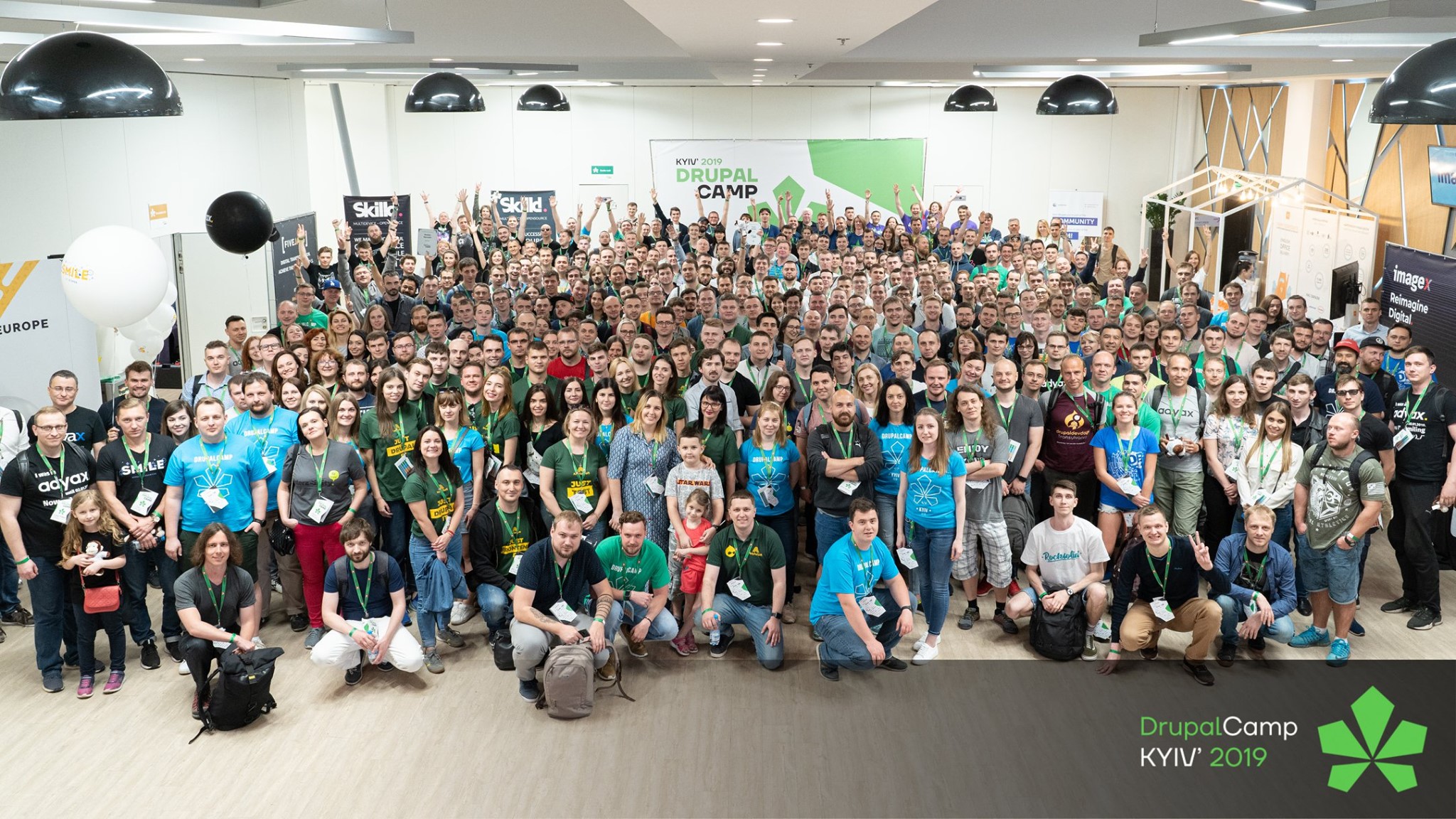 DrupalCamp Kyiv 2019
Asia
The Asian Drupal market is pretty powerful and renowned, with this "digitally-minded," expert-filled area putting a strong focus on the IT industry as always. China alone has five stand-alone operating Drupal providers in Shanghai and three in Beijing, including CI&T, Davyin Internet Solutions, and many others. 
India has a number of prominent Drupal providers as well, most of which are associated with the global Drupal Association, including Hyperlink InfoSystem, SRIJAN, and QED42.
Apart from CI&T and SRIJAN, which also operate in Japan, we can also highlight these Japanese developers: Axelerant, Annai, and Digital Circus. 
The whole Asian Drupal market is pretty saturated overall. We can mention a few:
When offshoring your Drupal project development to Asia, expect to cover an average development rate of $28-$40 per hour depending on the size and status of a particular service provider. This may be quite cost-effective at no expense to the end quality.
Bangladesh
Cambodia
Hong Kong
India
DrupalCamp Delhi 2019
Japan
South Korea
Kuwait
Saudi Arabia
Taiwan 
Thailand 
UAE 
Australia & Oceania
Both Australia and New Zealand are experienced players when it comes to the topic of professional Drupal-based development, offering services of such top software engineering agencies as PreviousNext, Acro Media Inc., and Sparks Interactive.
Average professional Drupal development rates in these countries are between 54$-$80 per hour. 
Events: 
Australia
New Zealand
DrupalSouth - a conference covering New Zealand and Australia that has been taking place since 2008, gathering up to 400 local and international presenters regularly. The event's profits are invested in the support and development of Drupal initiatives and related software. 
Africa
There are many cost-effective offshoring options in the countries of Africa. Providers with high corporate status offer quality work at quite affordable expenses. In particular, there are such top African Drupal players as:
If you are planning to offshore or outsource your Drupal-based development project to a country in Africa, expect developer rates that don't usually go beyond $30-$45 per hour.
Events:
Cameroon
FB Community - about 100 people communicate and share their experiences.
Egypt
South Africa
Advanced countries in terms of IT and Drupal, in particular, tend to organize various events with different scales and participation opportunities. Regions, where the related community isn't that, developed usually have a Facebook community at the most. Such a disbalance clearly indicates that an opportunity to share knowledge and experience is crucial for the successful growth of the IT industry. 
Choosing the Best Drupal Development Companies
A large number of companies in the website development market offer services focused on Drupal technologies. When looking for a reliable contractor, consider the following key factors:
Work rates - Cost efficiency is one of the major reasons to outsource your product development efforts.
Experience in the market - This is what often guarantees more work/time efficiency and higher project quality;
A number of people in a team - an ability to involve specialists from related fields on one project, which facilitates project management and reduces project terms;
Country - the level of education of particular experts may be based on that of their home country, which directly affects the quality of their work. 
Afterword
Drupal-based technologies allow the creation of highly advanced, complex products. The capabilities that this CMS provides enable clients to introduce their products to the market faster and boost overall business efficiency. And the outsourcing opportunities in the modern field of IT make it easy to find the most optimal contractor who has access to advanced tech solutions. 
The main challenge for programmers working with the Drupal CMS is mastering the ins and outs. Numerous communities and events help a lot with that, however. At the same time, there are many opportunities to share experiences and soak in what real experts have to say. 
The scale of the community and market dedicated to CMS technologies as a whole is a good source for potential clients, allowing them to significantly lower expenses while getting some high-level code. Drop us a line if you still have any questions. We are happy to answer questions on Drupal technology.