These days the Drupal community is enormous. More than 1 million software engineers have focused on this development tool, and over 40 professionals contribute to its core development. Nevertheless, it is a great challenge to hire a Drupal developer.
How to hire a Drupal Developer?
First of all, let's make things clear: you either need to follow these steps by yourself or find recruitment professional to do this job for you. The trick is that looking for a professional recruiter isn't a piece of cake. All right, let's dive into the actual process and learn what you need to know to hire a Drupal developer.
The following 4 steps will take you to your expected results:
1. Create a job description
Sounds pretty easy, doesn't it? At the same time, this step is crucial. Right here, you build a ground for a successful hire. Here are several things to keep in mind:
Main responsibilities
First of all, answer the following questions:
How old is your project?
Do you plan to improve it?
Are you looking for a person who can build a Drupal app from scratch?
These questions will help you draw up a list of job responsibilities. Maintenance won't attract rapidly growing middle Drupal developers for hire, and you cannot recruit a junior specialist to develop a brand-new solution. You need also to consider whom do you prefer to see: a Drupal freelancer or a specialist with working experience in a big company. Develop your own clear vision for this position to find a perfect match.
Technology stack
You need to be aware of all the tools and technologies your potential employee must be skilled in. Write down any "must-have" skills and add a "nice to have" section. The applicants need to understand what you want them to work with.
Define precisely whether it is a back-end or a full-stack position for a Drupal website developer. This will help you with shortlisting future candidates.
Budget
The budget is a sensitive question; nevertheless, you will need to face it. Evaluate the job responsibilities, the project's needs, and your company's capabilities, and define the approximate budget for your position. The important thing is to analyze the situation in the market as well, considering the Drupal developer hourly rate. By offering better conditions than the market medium, you can attract many experienced professionals among Drupal developers.
Team opinion
This is an optional component of this guide. If you already have a software engineering team, you need to discuss this position and your plans with its representatives. They can provide valuable advice and define who would be the perfect match for the position of Drupal engineer for your project. The team is your key to a complete understanding of what type of person you are looking for. Would it be better to hire a young energizer or a person who has already settled down with 2 kids and a lovely golden retriever? Would it be right to hire a specialist who isn't interested in new technologies at all if your teammates frequent the most popular IT conferences? You need to build not only a job description but a psychological portrait of your future co-worker as well to make up a list of Drupal interview questions. It's a good practice to include developers into your recruitment team.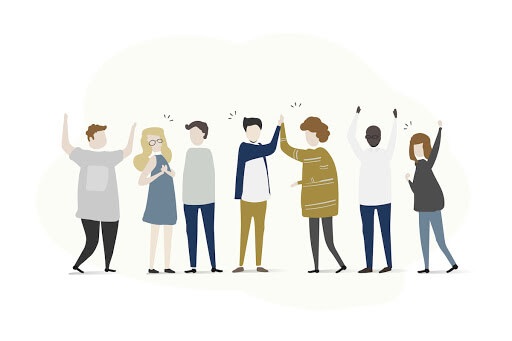 2. Dive into hunting and recruiting
To hire a Drupal programmer, you first need to find one. In the modern market, this is quite a challenge. It turns out that time-to-hire has increased over the last decade. Our experience shows the same: year by year, recruitment takes more and more effort. So, get ready for this challenge and include the following components into your recruitment process to hire Drupal developers:
Passive search
Although it does not work very well for engineering positions, we recommend trying the perks of passive search. What does this mean? You just post the job description on the Internet and wait for skilled candidates to reach out to you. What are the best channels for posting the job?
In different regions, there are different popular job websites. As for us, we preferGlassdooror Indeed. These services help thousands of specialists find their dream jobs annually.
Just post attention-grabbing information about your offer in a local PHP or Drupal community and get another chance to attract a professional. Stay on top of the life of your local IT community to know for sure where to post your offer.
Your website can be a great tool for attracting talent. If it is well optimized and the number of daily visitors reaches at least several thousand, it is very likely that a great specialist will send his or her CV directly through your website.
Active search
Active search is something much more difficult. In this case, you need to look for particular candidates on professional networks, social media, technical websites, etc. This requires full dedication and a great willingness to communicate with dozens of people on a daily basis.
What channels may be useful?
If you are keen on business development, you have definitely heard about LinkedIn and the opportunities it provides for professional communication. Take the list of your requirements and use Linkedin to contact Drupal experts. Pay attention to how the person communicates, check if he or she has specific certificates, and read the recommendations. These simple, although time-consuming, steps will help you reach your goal.
Actively look for Drupal communities and try to contact the users. There you can find a talented freelance Drupal developer as well as Drupal consultants. Each post, comment, or activity informs you about the specialist's expertise and preferences.
There may be a perfect Drupal developer that you see every day on your way to the office. So, just analyze your local community and check if there are any good candidates for your Drupal position.
We do not mean only the local ones here. The more IT events, conferences, or meetups you attend and the more actively you grow your network, the faster you will close this position. So, if there is an opportunity, just go and spend some time talking to IT engineers in person.
Ask your team, friends, and partners for recommendations. You can even develop your own referral program to inspire people to share with you some valuable information and personal contacts! The point is to make a list of these contacts and start acting.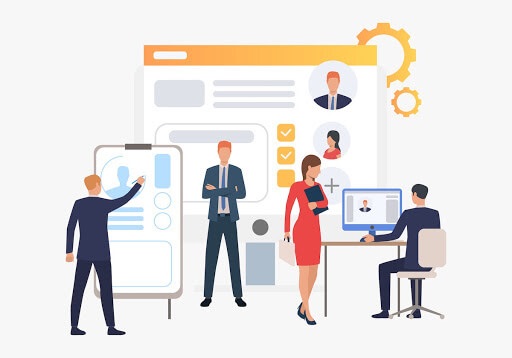 3. Start considering your candidates
How to hire a Drupal developer? First and foremost, narrow down the list of potential employees. You might have found a lot of Drupal developers for hire, but you cannot invite them all to an interview. So, devote some time to shortlisting and prioritize the chosen candidates. Divide them into 3 different categories: super hot, hot, and potentially interesting. Start with the super hot category and include the 2 main sections to the interviewing process:
Soft skills check
This is more like an introduction or small talk than a real interview. Here, you get acquainted with a potential co-worker, tell them more about your business, team, and project, and discuss the candidate's experience and skills.
A competent HR advisor may help you with this task. Optionally, you can include some psychological tests into your first interview in order to make sure this person is the one you are looking for.
It is a common practice to check the candidate's profile on social media to reveal potential issues, aggressions, or specifics of the world perception. Besides, a quick investigation will provide you with more detailed information about the candidate's marital status, education, hobbies, and habits, etc.
Hard skills check
If you are a non-technical person, you need someone to help you with a technical interview. You cannot just Google the top 20 Drupal interview questions and follow the list to check a candidate's expertise. You need an experienced engineer who knows how to check both theoretical knowledge and PHP/ Drupal code.
What will help you to see the picture of the candidate's technical background?
GitHub profile
Here, you can find valuable information about their contributions, time spent on a certain project, written code, etc.
Technical interview
As we have mentioned above, you need someone experienced in both Drupal development and technical interviewing to get a detailed picture of a candidate's background.
Test task
You can offer either live coding or ask the person to develop a small task from scratch for you. It is up to you to choose. It should be mentioned here that experienced Drupal developers are not very fond of test tasks, and those things are more common when hiring a junior developer.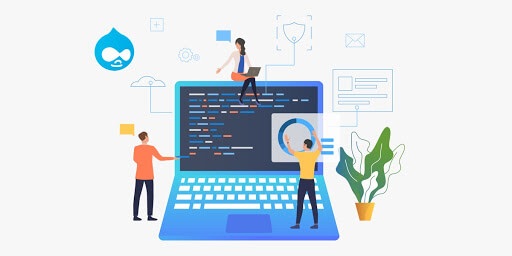 4. Prepare a job offer
We believe that after the introductory and technical interviews, you will have at least a couple of candidates you would like to see in your team shortly. Use the following tips to create a job offer that will appeal to the contractors:
In the text, show your appreciation and excitement about starting to work with a particular Drupal developer
Describe the financial aspect and discuss a Drupal developer hourly rate of this job offer
Define a start date
If possible, provide the information about benefits, professional growth, salary reviews and personal improvement within your company.
Always be ready to receive a rejection. There are a variety of offers for Drupal experts on the market, and there is always a possibility that a strong candidate will choose another company. Don't worry about that: just take a deep breath and start the process all over again.
Read also: Keep This in Mind When Hiring a Drupal Development Team
Build A Spectacular Solution Together
Even the Avengers needed several episodes to build the legendary dream team. So, keep calm and get used to the fact that finding a perfect match for your Drupal developer position may take a lot of time and effort.
Still, there is always an alternative option. If you are not ready to dedicate your attention to this task, you can start working with a remote outsourcing agency. This sort of cooperation has its own specifics but it saves you from recruitment headaches, interviewing issues, painful onboarding procedures, etc. If you care about your time, consider this option as the most profitable one, as well as, check some of the stories of our clients that are already using the outsource model for effective achieving of their business goals.
Do you need any additional consultations about how to hire a great Drupal developer? Just drop us a line so we could share some valuable tips and tricks with you.