The end of Drupal 7 is coming... but not this year, nor even the next one. Normally, in case of a new version released, Drupal website owners could count on official support for versions no older than the previous one. This was the case with Drupal 6 when version 8 became available to customers. But what is happening to Drupal 7 now? The latest Drupal 7 end of life was scheduled for the second half of 2021, but on June 24, 2020 the Drupal Community announced customer support extension for yet another year until the end of November 2022. We also know about the earliest deadline that was set at the end of 2020, which means that the end of the support period has been moved twice, by two years in total.
What Is the Reason Behind Drupal 7 EOL Shift?

If you are one of those 650,000 "lucky ones" who are still using websites built with Drupal 7, you're probably wondering what caused the deadline to be moved. According to the official report, the Drupal Community extends support, including following the Security Team Processes, due to the devastating impact of COVID-19 on companies' budgets. Thus, owners of online businesses powered by Drupal 7 can breathe a sigh of relief and use the extra time for consistent, well-thought-out recovery.
Apparently, the community has received many complaints regarding the end of life Drupal 7 was going to face soon. The collapse of the ever-growing economy, political crisis, shutdowns all over the world have become an insurmountable obstacle to the formation of many businesses' budgets. Just imagine that some large global websites would need up to 3 million US dollars to switch to the newest Drupal version entirely. Terrible to think about what would have happened if customer feedback hadn't been heard. In any case, now Drupal 7-powered businesses have some extra time to put things in order, grow the budget, and migrate to the updated platform the way it's supposed to be done, without fuss and panic.
What Does the End of Drupal 7 Support Mean for Businesses?
Haven't integrated your site to Drupal 8/9 yet? Read more about new features and benefits of Drupal 9. In fact, things are not as scary as they might seem at first glance (Stage Entertainment could confirm this statement for sure). Still, let's take a look at some major consequences that you will undoubtedly face in the near future:
Slowdown. If you have been working with Drupal7 for a long time, you've probably noticed that the development of new modules and the upgrading of existing ones get much slower over time. The reason for this is devoting much effort to the optimization of security issues, as well as comprehensive modular support for Drupal 8 released in 2015 and the latest Drupal9 version;
No more official security updates. Even in case of urgent threats to platform security being discovered, they will not be considered and fixed by the Drupal community specialists. So if you are working mostly with sensitive data, consider switching from Drupal 7 to 9 ASAP;
Support issues. D7 was released quite a long time ago, in 2011. Are you wondering why Drupal 7 is still supported? Actually, it is the most popular and therefore long-supported version in the 2-decade history of the CMS. Even years after Drupal 8 was released, many users have remained loyal to the outdated version. As a result, today you can find an incredible amount of useful practical materials on Drupal 7 on the Internet. Yet, you are unlikely to get fully official D7-related technical support in the future.
What Is the Best Strategy for Drupal7-Powered Websites?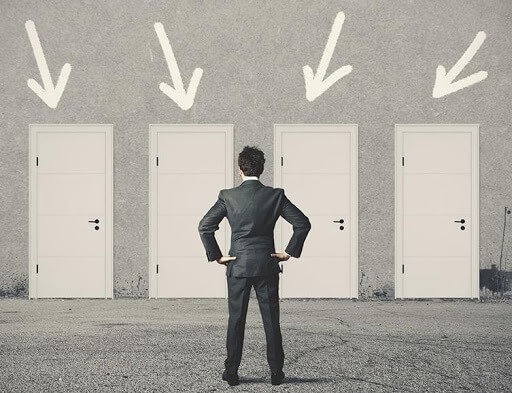 Regardless of which path you choose to follow, you need to understand that you'll still have to update to the latest version sooner or later. As long as you want your business to function and thrive, of course. Also, don't forget that Drupal is an open-source platform entirely dependent on the community developers' work. They will stop writing codes and patches for existing modules one fine day. But while we have a comfortable transition period, we can still choose between several major options. So let's look at the advantages and drawbacks of each one in the context of budgetary opportunities and strategic needs.
Stay where you are with Drupal 7
The good news is that the Drupal community offers D7's extended support by vendors. The community support will be over officially, but some competent developers will work on adapting security fixes from version 9 to version 7, if possible. This vendor expended support program will come to an end in 2025. However, this does not mean at all that you should stay still. Staying on an outdated version, you will not get any new modules and your site will be permanently stuck with the existing functionality. Despite the fact that being good with Drupal 7 end of life extension is a cheaper option, it is also the one most vulnerable to security challenges. Use your time wisely and start preparing for "the Big Shift" right away!
Moving to a different CMS
Switching to another platform is the most extreme measure. Are you ready to bury your current website and build a new one from scratch? One needs to understand that handling this option will be even longer and more expensive than migrating from Drupal 7 to 9, so be careful with making your decision. This path has its own advantages, however. For example, WordPress-powered websites don't suffer from painful system updates. You can also choose any other CMS that would fit your business needs. But keep in mind that your new platform's module and plugin ecosystem should be at least as big as Drupal's one.
Anyforsoft specialists have gone through a lot of similar "shifts" and now encourage users to be especially attentive when picking a new CMS. Reprogramming functions in a new environment often leads to unexpected results. Thus, you may face technical problems that you have never seen before. Just as often, new sites simply do not use those useful functions for the sake of which they were rebuilt on the new CMS. Just make sure that your website really needs a new platform.
Finally, upgrade Drupal 7 to Drupal 9
Of course, updating the old site to the latest Drupal 9 would be the most reasonable solution. But what about Drupal 8? Why don't we consider switching to an intermediate version of the CMS? Oddly enough, D8's end of life will happen even earlier than D7's. This is due to the fact that version 8 is based on Symfony 3, which, in turn, will cease to be supported in November 2021. Accordingly, Drupal 8 will not receive any updates beyond November 2, 2021, while the older Drupal7 does not depend on other platforms.
Now let's get back to the most relevant option. Why should you move from Drupal 7 to 9? What are the pros and cons? First of all, the good news is that starting with version 8, the community has greatly simplified the platform updating process. This means that website owners will be able to save time and money when switching to the next CMS versions. If the transition from Drupal 6 to 7 is nearly as difficult and costly as creating a new website, you will hardly feel a thing moving from Drupal 8/9 to 9/10. Now, how about other benefits?
The Power of Drupal 9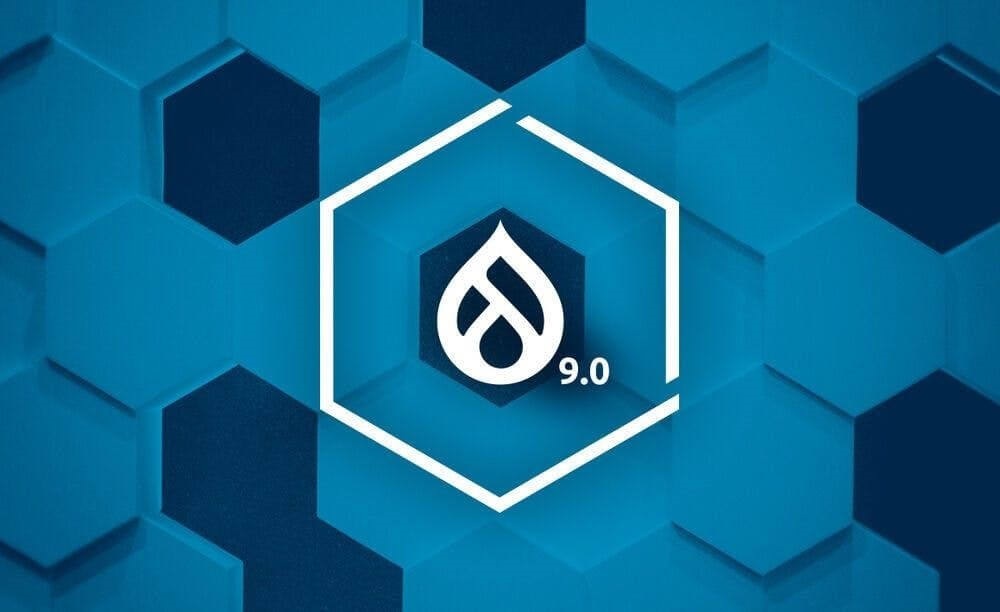 More, more, more new modules! Drupal 9 boasts lots of modules already, while new ones are being developed almost every day. Moreover, the process of migrating modules from Drupal 8 to Drupal 9 is very simple, so the latest version has already had enough modules since the first days of its launch. Today, easily upgradeable Drupal 9 features thousands of modules for your business.
Enhanced migration. Indeed, the shift from Drupal 7 to the latest version is a complex process requiring significant resources, but D9's migration module makes it as easy as possible (at least for simple small websites). All kinds of transition tools will be available to developers.
One-click update to Drupal 10. As mentioned above, it will be extremely easy and cost-efficient to upgrade to newer versions that will be released in the future.
There is always room for perfection! Keep in mind that migration is a great opportunity to update your design and upgrade some additional features. Read our Business Case: Drupal 8 to Drupal 9 Migration. Make the website even more attractive for users and convenient for administration with the platform's updated version.
Get Over the Shift with AnyforSoft!
Drupal 7 end of support was extended so that you could plan your transition and prepare a budget step by step. Our team of experienced Drupal developers is always ready to help you rebuild the website on Drupal 9, as well as carry out a partial or complete redesign for it. If your site features complex structure and custom functionality, moving up to Drupal 9 is the best decision you can take. In any case, we will look closely into your project and come up with a set of working solutions based on our successful experience. Get over the Drupal 7 to Drupal 9 challenge with a pro team!