Drupal Migration Pipeline
The imported file weight and connection speed naturally affect the entire import process. For a single piece of data, it may take from a few seconds to a couple of minutes. However, the whole migration process may take from 10 to 50 hours depending on several factors:
The total amount of files
Internal application structure and dependencies
Complexity and the overall number of niche-specific modules.
The window should be kept open until the import is over. After it has finished the move from WordPress to Drupal, it is considered complete.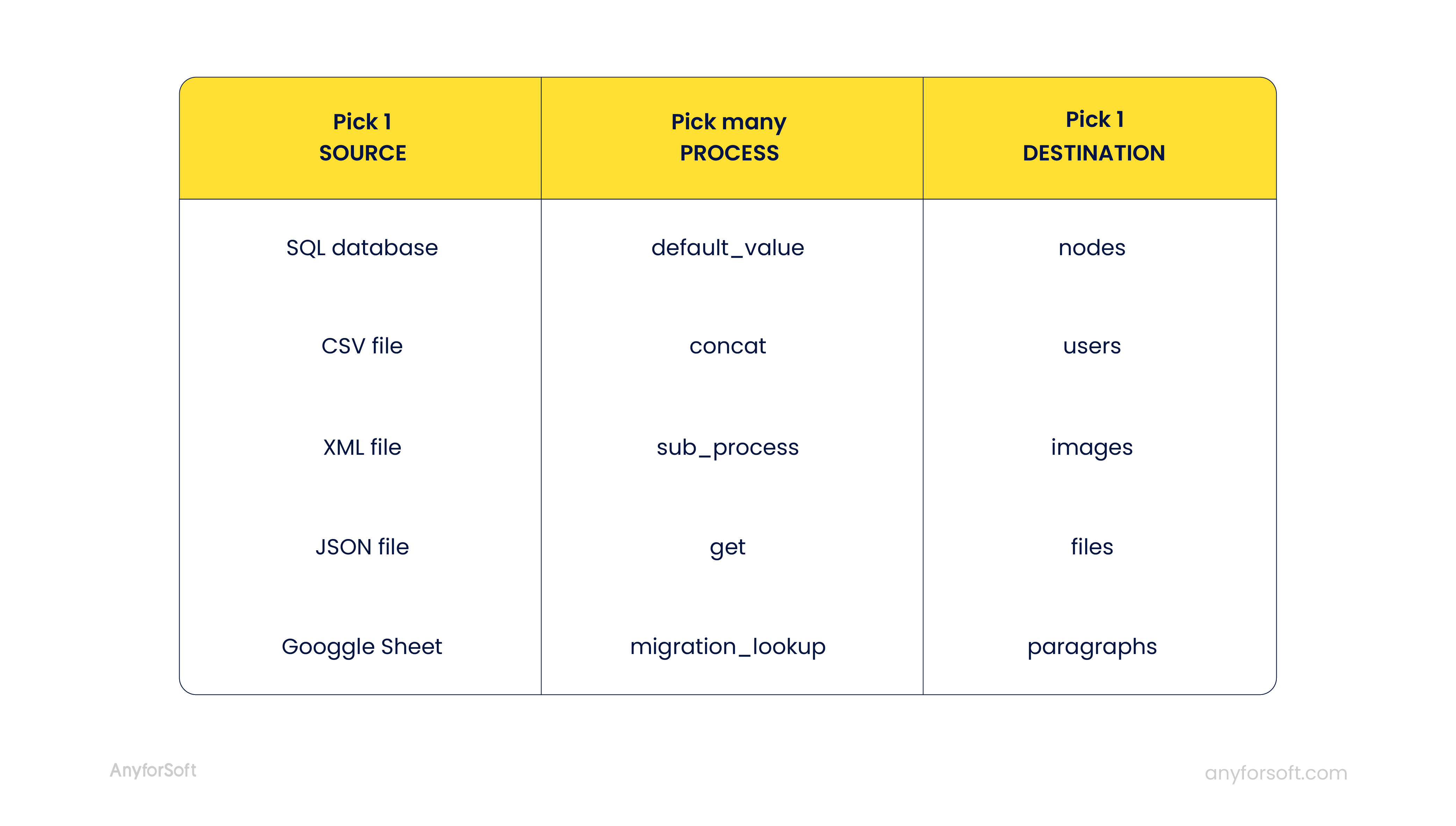 WordPress to Drupal Migration Done with Experts
As is clear from the previous chapter, WordPress to Drupal migration is not a piece of cake. It requires PHP rudiment at the very least. The guidelines mentioned above are not a full treatment of the subject. Various issues can arise during the transition process, and they may be a great challenge for the amateur user.
One customer of AnyforSoft encountered difficulties in the transition of Books & Quizz content. Our experts helped them to create the corresponding posts. They also completed some complementary measures, creating custom connections to express the links through additional fields. Moreover, all question types were customized in the WP Pro Quizz plugin, allowing XML generation for inquiry topics and categories, while 'multichoice' and 'yes or no' answer options were added.
The team at AnyforSoft is eager to give you assistance with any possible issues that can take place during transitions. Another option is to perform the whole process of transition from WordPress to Drupal, customize your website and get it ready for use. We've got highly qualified IT experts ready to deal with tasks of any complexity, provide maximum functioning speed, connect any execution modules, and, as a result, provide the highest functioning, fastest speed, and best appearance to your Drupal-based web page. Contact us with your project description to get a custom quote!