However, mistakes can be avoided by resorting to the help of experienced development partners. You can, of course, create your website and test it yourself. However, we suggest that you assess the risks
When developing your website, you should also monitor and take into consideration e-commerce technology trends. Nevertheless, website QA will help you analyze the effectiveness of your project, find bugs that influence user experience, and fix them before a customer sees them.
Elements of An Insightful QA Website Process
Nothing is safe from human error. When you implement the right quality assurance process, it will save your time and efforts. You'll be sure that your team can check everything before submitting a project. In addition, you'll be able to set a higher standard of performance. As a result, your team won't have to rely on their memory; they will follow a proper protocol instead. Experienced companies know that the website quality depends on the customer-centric approach you should use.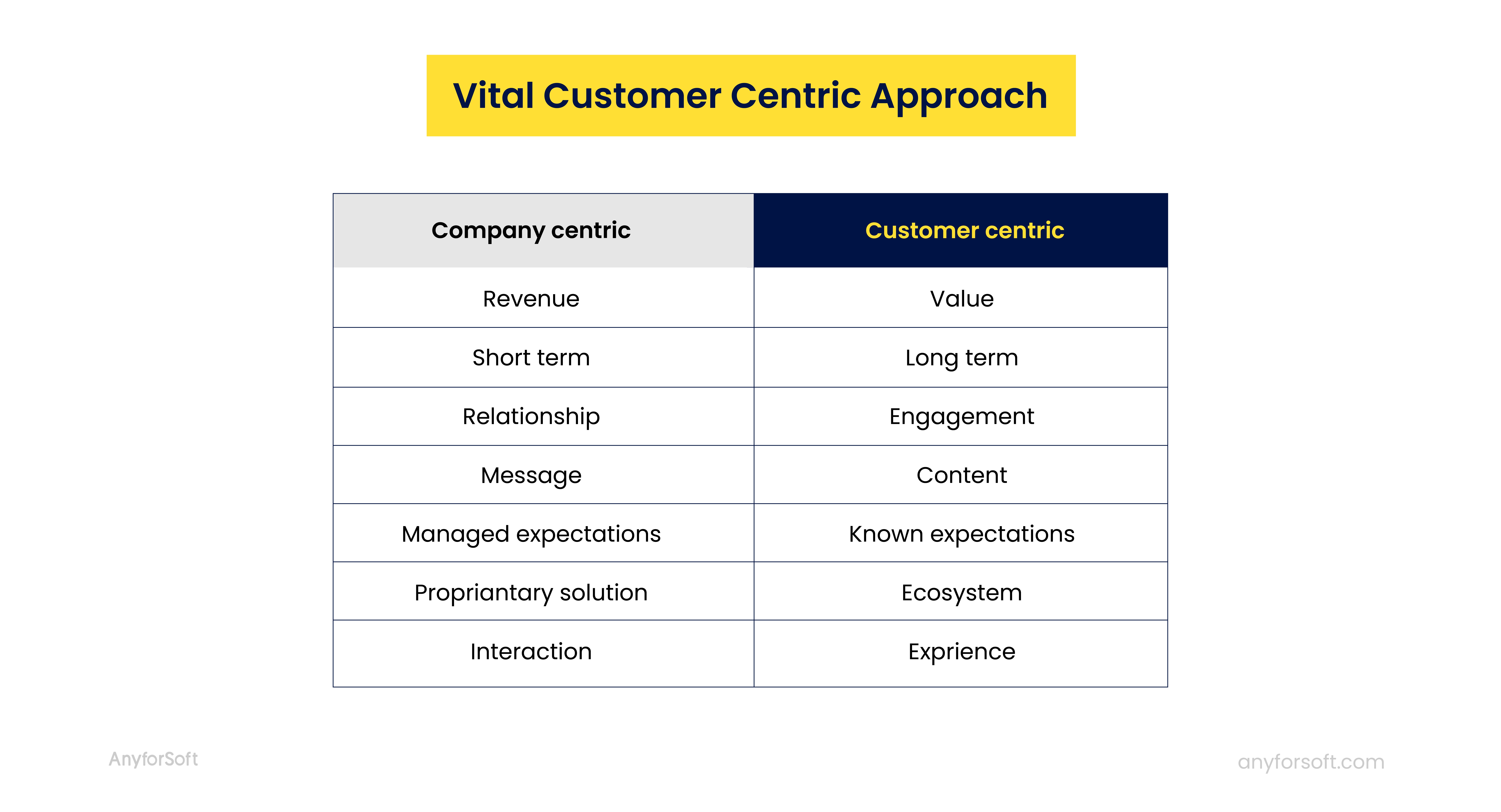 So, get comfortable and have a look at the key aspects that might be included in the QA process of any website development company.
Use Design-Related Approach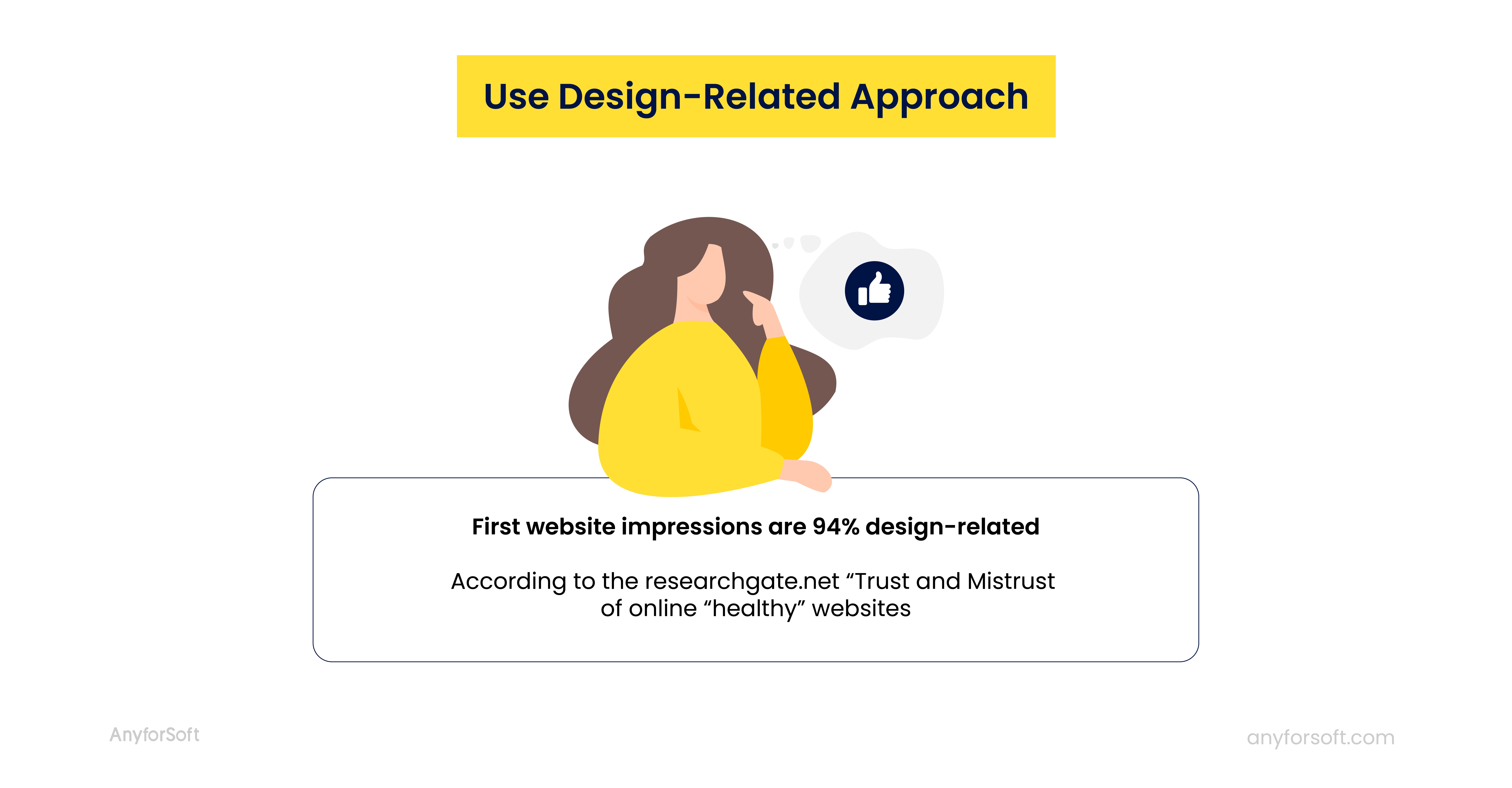 Your website should run on different browsers and mobile devices. So you need to test whether your design works well in every browser. You should also check for consistency in various elements of the layout.
The essential functions of any website are plugins, links, and search. So make sure all these functions work well. You should also check the design of your home and landing pages.
Your next step is to open your website from all operating systems (Windows, Mac OS, Android, Linux, iOS) and mobile devices (smartphones, tablets). By doing so, you'll be able to see whether your site is mobile responsive.
Content quality matters
The goal of every business owner is to create a quality website. To get quality content and attract the visitor you need to your site, follow these guidelines:
Using quality-verified content, you build customer trust

Check all published articles for grammatical, spelling, punctuation, or lexical errors (quickly done with free online platforms)

Content uniqueness is an essential component

Equip your website with audio, video content, and flash elements

Convenient custom navigation should match the architecture of your website
 

Meet the Client's Need
The golden rule of each great product is to meet the clients' needs. How to check your website quality to this crucial point? We advise you to use the validation testing to make sure your website meets the requirements of your client. Simply put, this stage will help answer the question of whether you are developing the right product.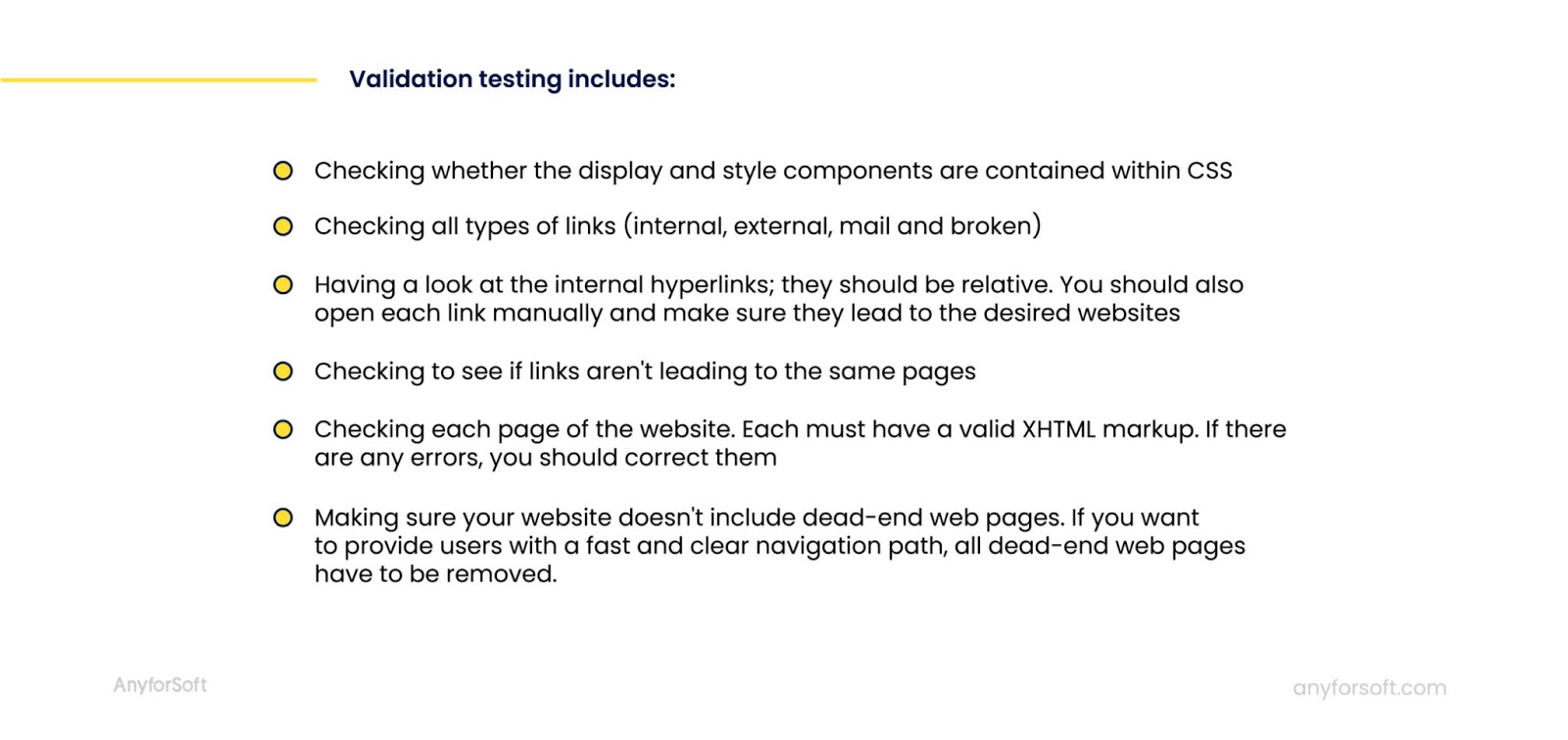 Your website represents your company. Therefore, it has to both look good and function without errors. Today, many websites have an excellent design but don't run well enough across different browsers. Before you submit your project, you should do a validation test. This can be done with the help of powerful online tools that will be able to run all the tests, including cross-browser errors, HTML errors, CSS errors, etc. These tools include:

All these tools will help you perform validation testing before your website goes live.
Cookie Testing
You can't submit your project without cookie testing. Therefore, you need to enable and disable the cookies to make sure they're running correctly. You should also check to see whether they are encrypted. Delete cookies and limit their impact on application security.
Comfortable Contact Form
Every website has a contact form, giving information on how a customer can contact you. If the information is incorrect, your customers won't be able to get your support team. If the contact form has some design or functional limitation, change the situation immediately. You have to double-check the contact information and even send a few test emails to ensure that all forms are working correctly.
SEO Optimization Website Value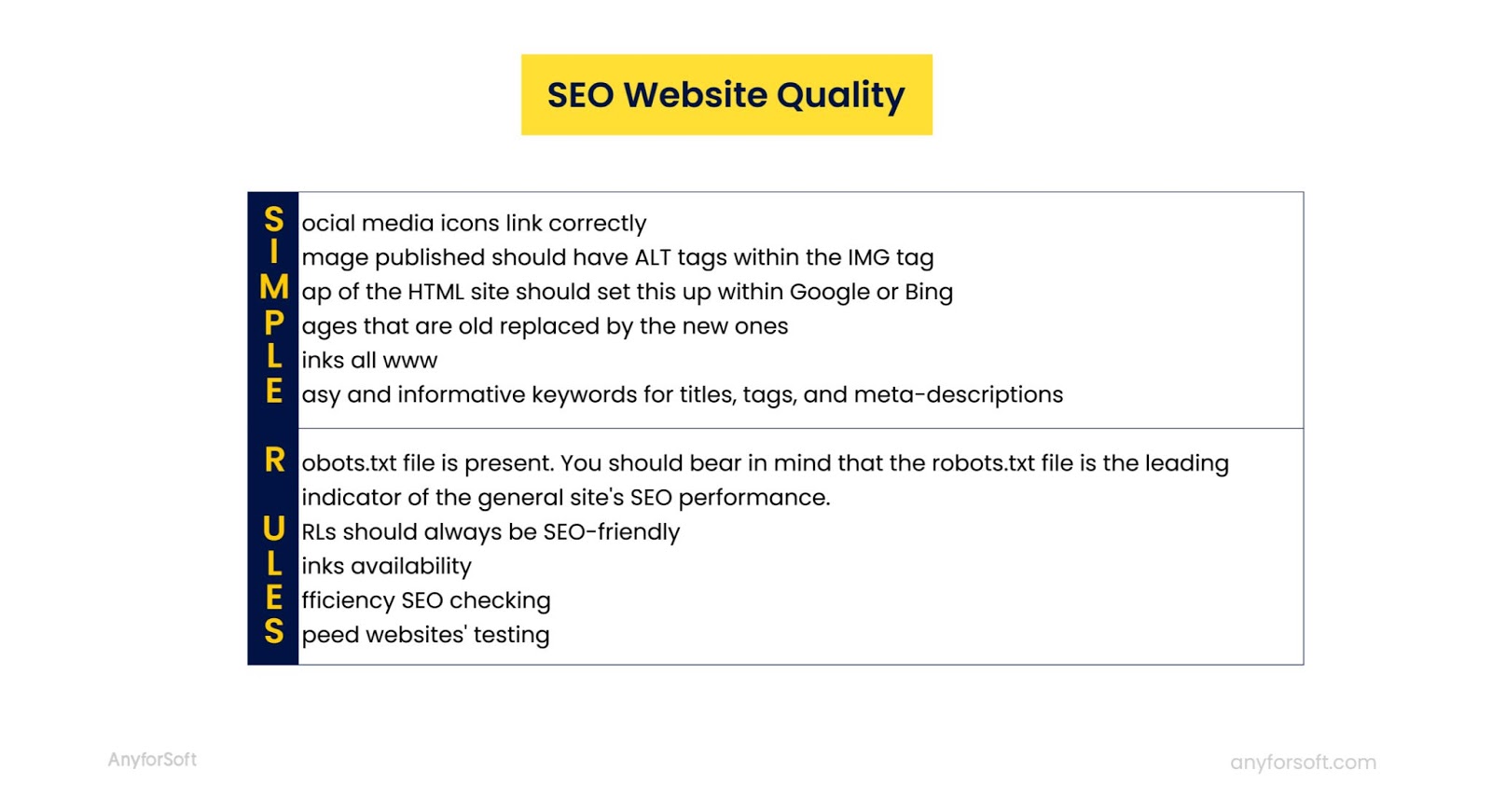 SEO optimization is a critical stage of a website process. The first thing you need to do is to check all titles, tags, and meta descriptions. They should be short, informative, and include a few keywords. It would be best if you kept in mind that an SEO check comprises you need to follow:
All Customers Accessibility
Mind that if WebCMS controls your website, the majority of the below-listed steps will be managed automatically. If not, web developers should verify all these elements. By the way, if we want to observe the best WordPress alternatives, don't skip our article! So when it comes to this stage, you need to check the following:
All images should have the appropriate resolution.

Check whether the audio content works well.

Pay attention to the color choice. If you want to create a visually pleasing design, you have to check whether your color choices harmonize.

Provide all the alternatives to visual and auditory content (all images have meaningful 'alt' tags and comprehensive descriptions).

Check natural language use. Simply put, all abbreviations should constantly be expanded.

Check for captions. You need to make sure every caption is descriptive and available.

Access your website with the help of your keyboard (without the mouse).

Disable the style, and you'll see whether the content is lined up correctly.

Zoom out of the images to see whether they are readable or not.

Take care of customers with special needs and provide the best access to the website for them!
When you complete all these steps, you'll be sure that your users will easily access the website. It is tough to overestimate the importance of accessibility testing. It is a must-have stage, allowing you to improve your audience reach and market share.
Security App Measures
Input testing or validation is the proper testing of any supplied by a user or app. It is difficult to detect a malicious user trying to attack your software; you should check your app. If you don't know,  Drupal is the best way to protect your website. As an essential element of any quality assurance test, input testing encompasses the following:
Watch all fields and check whether they are behaving correctly

Check the alphanumeric fields: they should handle empty data, invalid characters, and negatives correctly

Make sure that inputs that are too long are correctly handled

You should also check whether there are any automated script logins when you enter the CAPTCHA
Google Activities 
It is the final stage of our quality guide for business owners. The first thing you have to do is verify your website domain with Google Search Console. After that, Google will identify you as the website owner.
To monitor website traffic, you need to integrate your site with Google Analytics. Define what domains should be tracked and insert the Google Analytics code on these pages. You have to check all integration codes (Google Conversation, Adroll, Facebook, Chat Boxes, or Retargeter).
Summary
When developing your website, quality control is a critical process and should be done well. Start your website quality checking before your clients may notice flaws that will affect their choices. We are confident that a high-quality QA test is impossible without well-coordinated teamwork and an experienced vendor. Sometimes you may need multiple QA rounds to make your website work. It is challenging to effectively cope with all the flaws and quickly fix them on your own. You should find a professional cooperation partner (Eastern Europe will be the best choice) to upgrade your website.