Drupal is among the best web content management systems with a modular architecture up to date. Even avid critics admit it. The platform's capabilities are enormous. In essence, Drupal Commerce is used to build eCommerce websites and applications of any scale and complexity.
However, it isn't even a regular eCommerce solution with extensive functionality out of the box. It is a basic platform where a developer, like an architect, can design and build a modern and convenient "online temple of commerce" with unlimited functionality.
Drupal eCommerce platform provides a flexible site structure organization scheme based on taxonomy provides developers with the ability to create customized eCommerce solutions at a basic level. And this is precisely where the main advantages and prospects show.
We are talking about the solution for those who are committed to innovation, rather than to hoarding standard features. Since its inception, the platform has shown steady growth. It is used by over 1,500 active sites including the UK Royal Mail, Swiss International English Courses Eurocentre, French McDonald's, and hundreds of other well-known brands.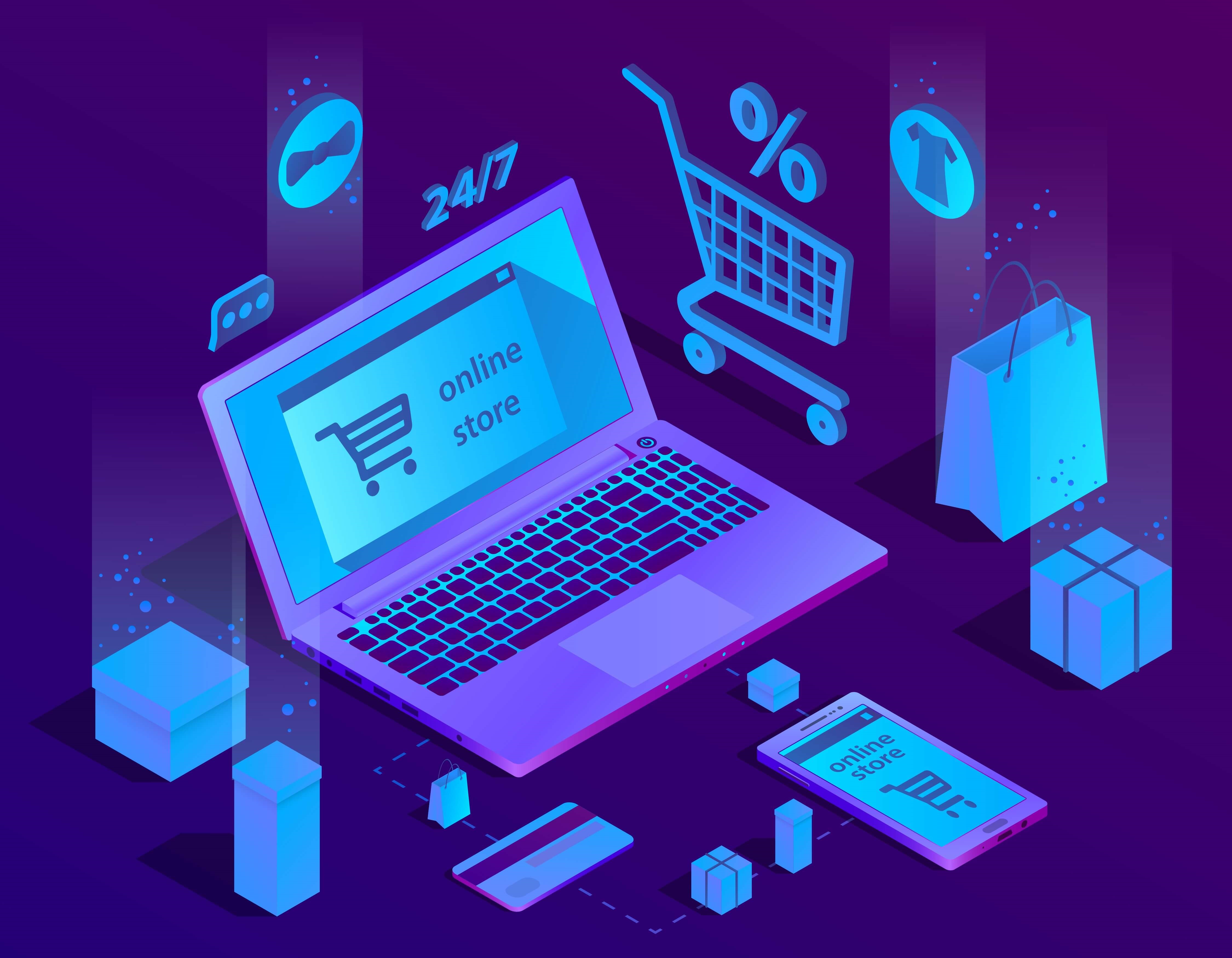 Drupal Commerce Review, Features
At its core, Drupal Commerce is pretty simple, it enforces strict development standards, and leverages the best features of Drupal and core modules like Views and Rules for maximum flexibility. Open-source eCommerce software provides online stores with all the features they need:
retail products publishing;
creation of order processing pages;
tracking of orders, payments, accounts, and checks;
accessible payment and shipping features.
Other handy aspects of Drupal Commerce include:
Creation of product pages with customized attributes;
Dynamic product displays;
Order management;
APIs for most commonly used payment gateways;
Calculation of fees and ADS;
Discount pricing;
Deep integrations with D7's Fields, Views, Rules, Entity API, and other similar systems.
Drupal Commerce 2.x supports over 30 payment systems as well as fast and easy integration with improved APIs. The choice is as wide as the assortment of goods in a good online store! PayPal, Authorize.Net, Payplug, Braintree, Square, Stripe, Ingenico, Alipay, Worldline are just the beginning of the list. You can also add other payment methods such as cash on delivery, card, check, bank transfer, etc.
Convenient interfaces are provided for payment management. And for security, there is support for replacing information on cards with "tokens" that are of no value to hackers.
You can set up different payment processes for different types of orders. You determine the number of steps required and the information that the user must provide, the ability to buy without registration, and much more. Taxes in your country may be automatically included in the price of goods.
You can also set specific settings for each online store (contact information, default currency, and much more). Create and edit products with different attributes (for example, color, size, ornament, etc.). Each variation has a unique machine-readable ID (SKU). Moreover, there are opportunities for quick editing right on the page.
Drupal Commerce provides improved interfaces for working with promotions and coupons, improved currency management, useful Twig templates, and more.
Drupal Commerce Functionality Updates
Drupal Commerce has rich functionality that increases with every release. For instance, here's what's new only in the last few versions:
8.х-2.17: text fields for describing the store type; a service for setting ADS rates by default; separate modes and forms for individual user profiles.
8.х-2.19: the limited use of advertisement for users, an ability to create payment methods beyond the transactions in payment gateways; links to the target Drupal shopping cart for creating orders; storage method that allows users to initialize new payment ways. 
8.x-2.20: new temporary ADS rates for Germany (active since December 31, 2020); auto-filling of product search requests based on the item's article.
Drupal Commerce Module - Your Best Bet
Drupal Commerce can be expanded even farther with modules that add extra functionality and themes that enliven the visual presentation. Hundreds of modules are available for free in categories such as payment gateways, shipping service providers, and administration and development tools. The following modules are recognized as the best in the community:
Looking for product ratings? Not a big deal. Need a section for favorites? No question. Need to sign in without registration? You are welcome. Drupal eCommerce modules are at your service for every need possible. The thing is that the creators of this product (CommerceGuys) specialize in creating online stores. Of course, they know what the developers need first-hand.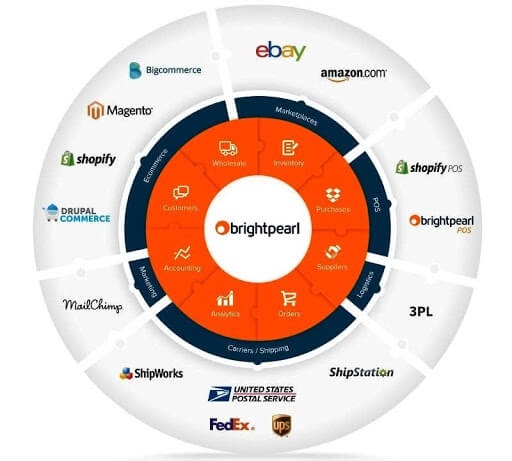 Headless Commerce and Other Reasons to Use Drupal Commerce
Drupal Commerce will be your best choice for the following reasons as well:
A decoupled or headless commerce solution allows the creating of software architecture that pushes the limits of eCommerce platforms to deliver better customer experience. Being extremely agile Drupal comes up here with its out-of-the-box software solutions. 
As a whole, Drupal is a very powerful content management system and an online marketing platform. Drupal Commerce is fully integrated with the whole ecosystem, which means it benefits from all the benefits of Drupal.
You get a real opportunity to decrease development investments (because you don't need to use separate systems jointly).
You only need one general design for your website and eCommerce platform, there is only one configuration to consider, and you can very easily highlight certain articles yourself in one place.
No need to pay for an expensive license because the platform is open-source.
Drupal conducts weekly security updates that are closely monitored at all times.
SEO, CRO, and Google Analytics are much easier to manage as they only work with one system and it's easier to optimize the only way to buy.
Drupal Commerce offers a variety of options for storing and tracking orders, so managing orders, as well as updating your website is easy.
On top of all that, Drupal Commerce offers modules to track the number of website visitors and their quick conversion into customers through Impulsive buy.
Open source code allows you to use features provided by millions of developers. Many of them are aimed at making it easier to understand customer needs and thereby increase sales.
For order tracking or customer management, Drupal can be easily integrated with external applications thanks to its powerful built-in API. This allows all data from your website to be shared with other systems. If you want to fetch data from external systems, you can use the Feeds module.
Unlike Magento and WordPress, Drupal Commerce is completely free. You never have to pay extra for installed modules. With this platform, you'll be able to deliver the best user experience using the power of headless commerce.
Drupal Commerce Website Examples
The real cases of successful use of this platform are numerous. The most standing-out projects include:
The last project in the list was implemented by the developers of AnyforSoft. For a well-known beauty eCommerce company from California, our specialists have created an integration of an adaptable control panel with a large number of payment services. The system provides all the related information to partners, from statistics to data on their next steps in the development of the company.
The platform helps you calculate remuneration and compensation in less than a minute. All in all, we've achieved incredible efficiency gains with a flexible, fast, and scalable system.
Bottom Line
Drupal Commerce 2.x can do a lot, and we can only imagine what an online store based on Drupal 9 will be capable of! By the way, it will get the same features as Drupal 8.9 (except for those that will be radically updated). As before, compatible features will be added every six months.
The key benefit of the updated platform will be support for security patches after November 2021. According to the developer, a distinctive feature of Drupal 9 is the ability to provide the easiest migration/upgrade from Drupal 8.