Running your business means dealing with a variety of challenges. You have to build new strategies, be focused on sales, communicate with your team members, etc. There are lots of aspects to take care of. But one of the most significant factors to consider is making sure you are working with experts in digital marketing or software development. If you ensure that you have a robust marketing approach and deal with professional developers, you'll definitely achieve success. But which one is better when it comes to developers? Digital agency vs freelancer?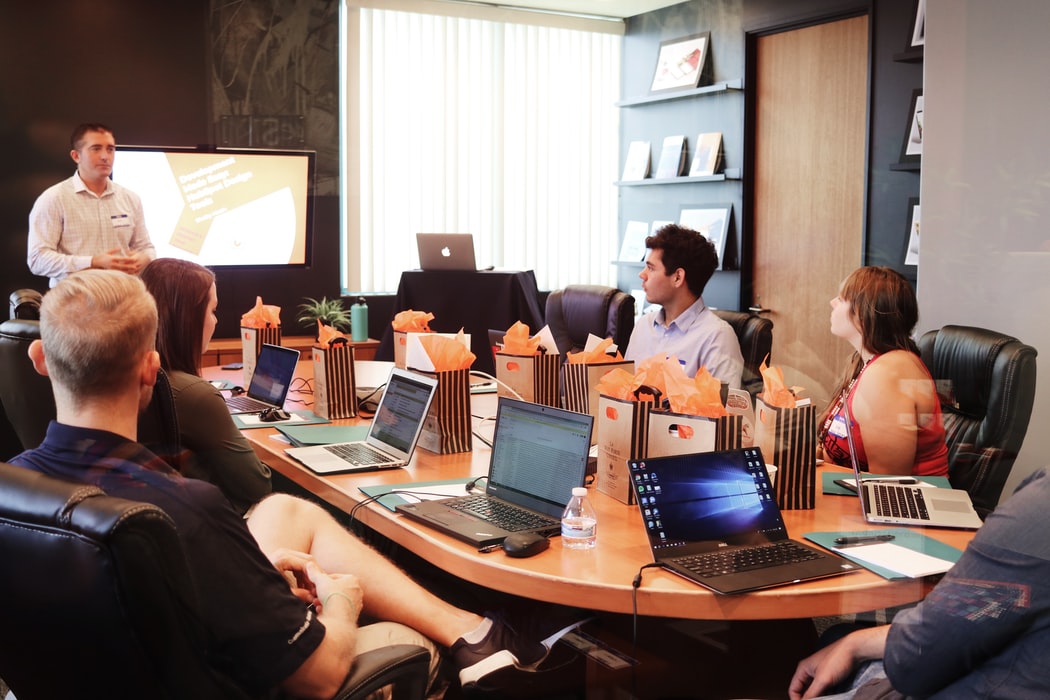 The way you run your business and what experts you choose is a decisive factor. You can either deal with an experienced digital agency or save your budget for other purposes and choose a freelancer to fulfill the same task. Let's have a look at this in detail and try to figure out which solution works better.
Importance of Making the Right Choice
No matter what business goals you are trying to pursue, you always have a choice. Use Google to find experts in your area, and you'll see how many people are ready to assist you. If you want to achieve success, you have to plan your digital marketing strategies at the beginning stage of your startup. You can definitely control everything on your own at the beginning stage, but as your business grows, you will need to search for a digital agency or a freelancer. Remember: the prosperity of your business depends on the right choice!
When choosing a freelancer or agency, remember that a freelancer is an independent developer or marketing consultant who provides the services on their own. In all likelihood, such experts have experience working for other marketing or software development companies. Statistics show that 57 million people were doing freelance work in the USA alone in 2019.
A digital agency, on the other hand, is a team of professional experts, software developers or marketing professionals and large projects, such as Bellame, will definitely require that level of assistance for execution. However, the truth is that not all startups have the same needs, and sometimes, small businesses choose freelancers only because they can't splurge on working with a team of experts. Or it is possible that they just need a dedicated individual who has a belief in their business. Which option to choose in your case? Should you hire freelancer or agency? Let's look deeper into this.
Freelancers vs Agencies: A Detailed Comparison
It is really hard to find one correct answer to this question. Sometimes, a freelance developer or marketing specialist is exactly what you need. But let's try to go over the most important factors that can influence your choice.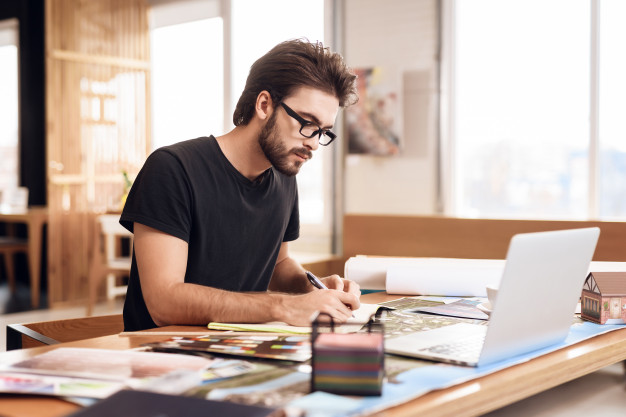 Skills and expertise
First, let's analyze freelancers. As a rule, they are experienced professionals in their niche. Some of them have decent experience and have already worked for various companies. When searching for a freelancer, you'll definitely find someone for your particular needs, whether it's running ads on Facebook, website building, SEO services, or software development. However, it's really hard to find an expert with a wide array of focused skills. In the majority of cases, you will need a few specialists.
When choosing a professional agency, you'll be dealing with a group of qualified specialists that possess a wide array of skills. You'll sign a contract and work with a team of experienced professionals. The main difference between agency and freelancer is that you'll get an official guarantee that your work will be fulfilled.
Range of services
It would not be right to say that freelancers don't care about their reputation, but not all of them are responsible workers. In some instances, they may disappear without notifying you. You don't sign contracts with freelancers, and you can't punish them if they don't finish their work on time.
Digital agencies provide exceptional services because they always care about their reputation. They have regular meetings with team members and monitor business progress.
Price
In terms of price, an individual freelancer vs agency is cheaper. It goes without saying that you pay less to one person compared to a whole team of experts. Digital agencies usually charge about 30% higher. Freelancers typically don't share their salaries with anyone else and don't pay taxes.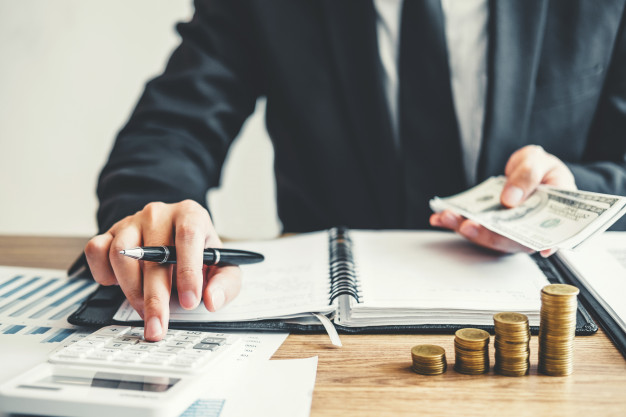 Coordinated work
When hiring a professional team of experts, you'll have fewer worries. All you need to do is provide them with comprehensive guidelines and the result you want to achieve. All the rest depends on the team. You only pay for the services and get a result. If you don't like dealing with the managing process, hiring a digital agency is the best solution. You won't have to solve every small issue that occurs: there will be people who will take care of that for you.
Flexibility
Freelancers don't work 9 to 5. This means that they are more flexible. However, a lot depends on the person: not all freelancers are online round-the-clock. Some of them still have defined working hours and follow a schedule that is more comfortable for them. Besides, they may charge you for working extra hours.
A digital agency has its own working hours. If your business keeps nontraditional hours, it may not be convenient. However, it's all up to you. The majority of marketing agencies follow the needs of their customers and are always ready to meet your business goals.
Consultation
If you hire a team of experienced developers, website builders, or digital marketers, you can rest assured that they will provide you with lots of tips. It goes without saying that these people know everything about your business. They know all the aspects of work inside out and know what technologies will work better for your project.
Every agency understands that to get high income, they need to be competitive in the market. Therefore, they always keep track of the latest tendencies and learn new technologies. When choosing a professional team, you can be sure that they'll provide you with information about the latest technologies that will help achieve the needs of your business.
Overall, the main benefits of digital agencies are as follows:
Professional consultation;
High level of skills;
Coordinated work;
Legality and transparency;
Excellent reputation;
Professional tech support;
Credibility.
Read also: What is a Discovery Phase? Starting Projects Better
Upwork Agency vs Freelancer
Though Upwork is a well-known platform for freelancers, this website also allows agencies to create agency profiles that would enable them to work as a team on customer projects. First, a company creates an agency profile that demonstrates the company's experience. Each member of the team should also have their separate profile that highlights their expertise in a chosen  niche. This enables customers to see how each team member can contribute to a project. A freelancer profile is usually linked to a company's profile.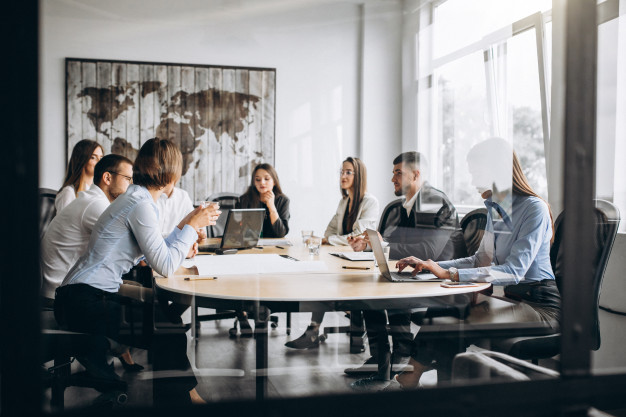 Overall, when deciding whether to use an agency or freelancer, you should know your goals. It goes without saying that freelancers are cheaper, but you won't have any guarantee that you'll get the desirable results. When dealing with a professional agency, you'll sign a contract. Moreover, you'll get a group of experts that have a huge range of skills.
Remember that such things as quick bug fixing, quality, and good technical support are crucially important for any startup. If you want to achieve success, don't hesitate: choose an experienced and professional team!
Our company has years of experience in the area of website development. We continuously monitor the latest trends and know how to help you get the best possible results. Contact us if you have any questions left, and we will readily answer them.