The yearly boost in sales in the global beauty goods market has comprised at least 4% during the past three years. The all-consuming digitalization of commerce is an obvious influencing factor. Products become more accessible to potential buyers and the tendency to make impulsive purchases only grows. Let's further discuss prospects and the main technology trends that go hand in hand with the high-standard development of beauty brand websites.
Common Types of Beauty Resources
There are two basic types of online resources available that provide makeup and other beauty products commercially: Monobrand and multi-brand ones.
There is no way to tell which can bring more profit in the long run. A single-brand website is usually implemented by a certain brand wishing to reduce its offline servicing expenses or expand the target audience for business purposes. In turn, multi-brand websites can gather many wholesale suppliers willing to regularly distribute their products in one dedicated place.  
It is no secret that, despite their high prices, cosmetics from Christian Louboutin enjoy enormous popularity and success among women. It's only reasonable for the owners of this website to showcase and sell their authentic products via authentic resources - the brand is world-renowned. The same, basically, go for any kind of first-class product (Chanel, Dior, Givenchy, etc.) and middle market (Benefit, theBalm, Stila, Korres, Clinique, etc.) categories.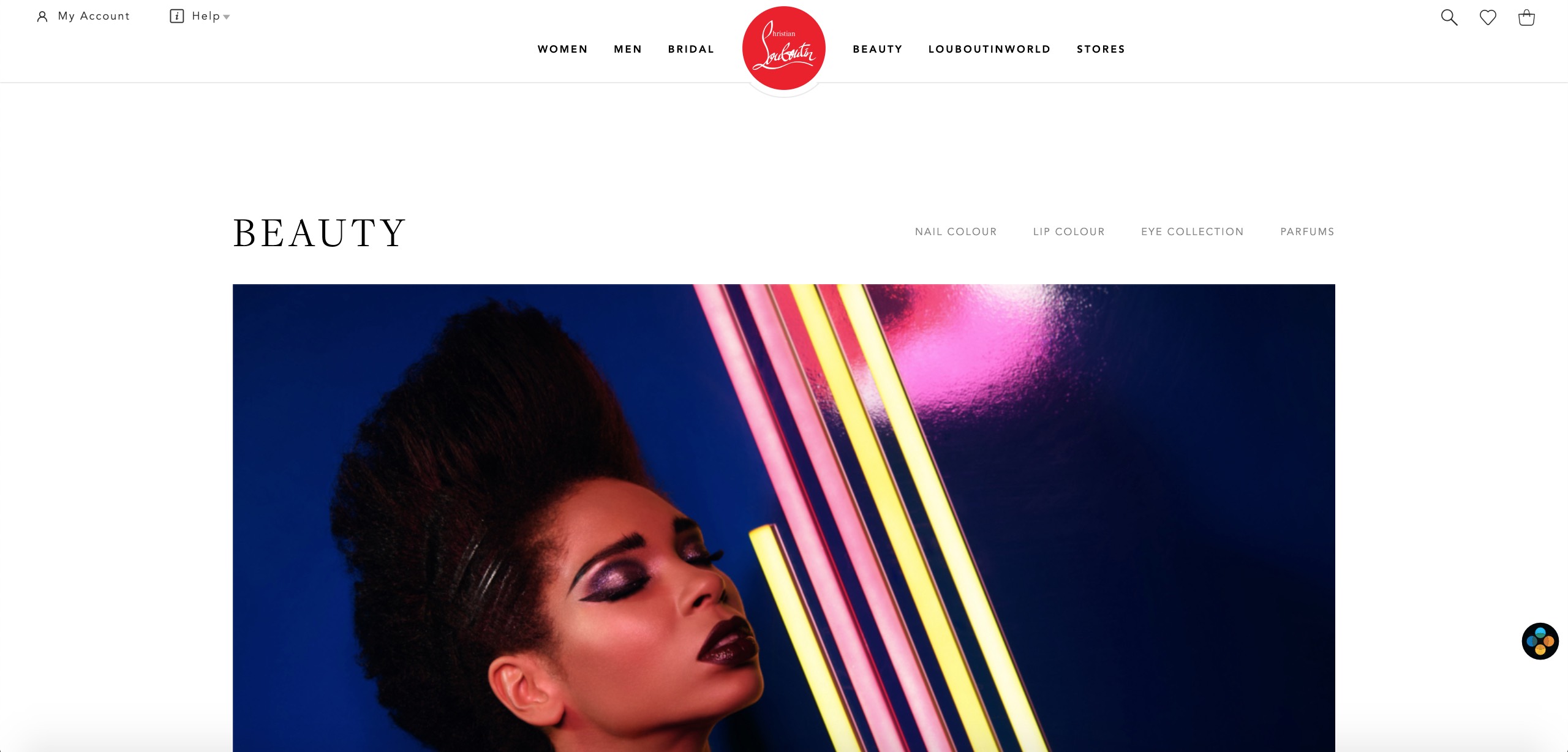 If we are talking about numerous products for the global market - a multi-brand marketplace is an ultimate option where filters (by discounts, date of product release, price, etc.) and other useful UX capabilities help customers choose what they really need. This is a great option for up-and-coming brands - customers often pay attention to products solely because they are new or sold with a good discount. The essential multi-brand beauty marketplaces are Feelunique, Lookfantastic, Sephora, Beauty Bay, Debenhams, etc.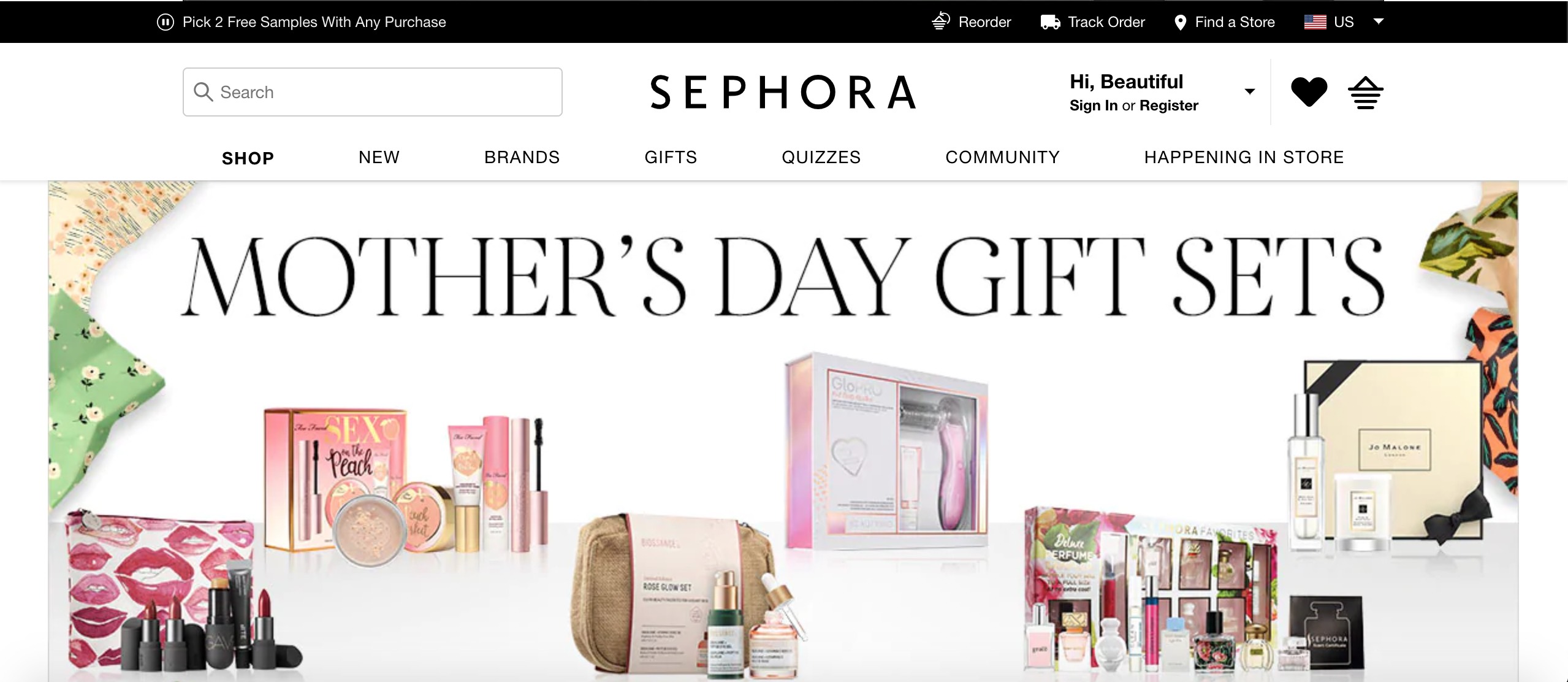 Features of the Most Popular Beauty Websites
Having thoroughly analyzed major world-famous online resources selling beauty products, we can define the following features that help those brands attract hundreds and thousands of customers all over the world.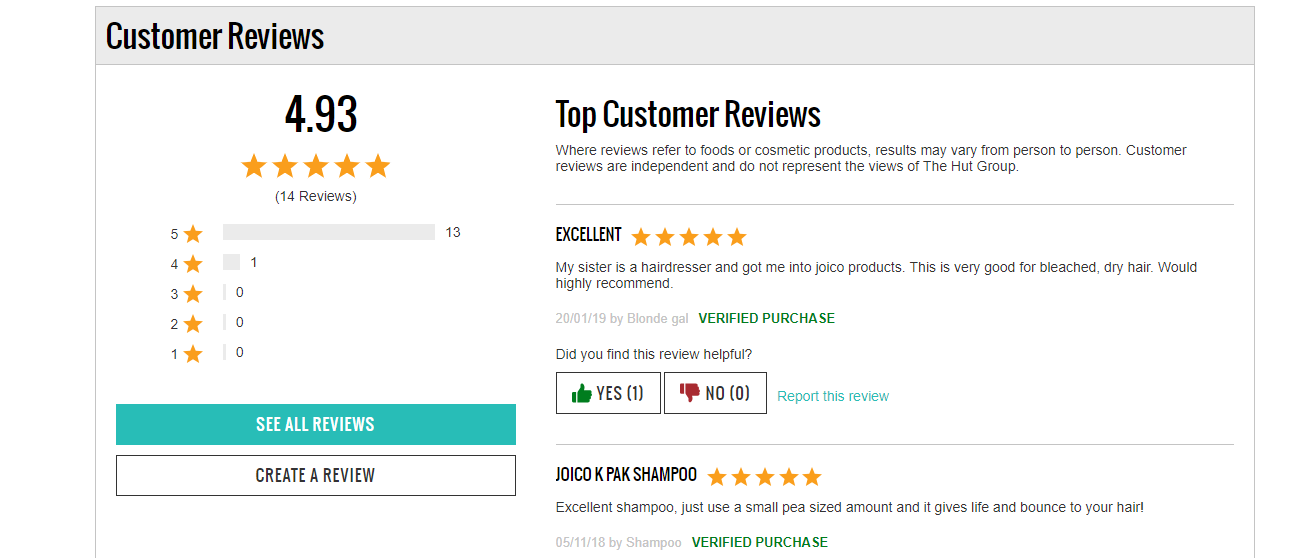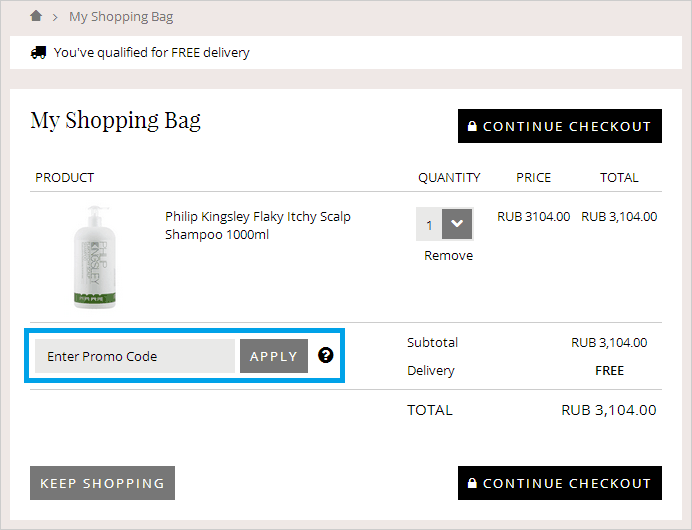 Vivid, up-to-date design. The recognizable, vivid, modern standard design often serves as a major factor in attracting the attention of potential buyers. Take a look at each website described in the previous paragraph - despite prevalently minimalist color schemes, the focus is shifted towards the titles of brands presented on the site, making customers choose products from the get-go. It isn't difficult to find a well-structured resource nowadays - any good CMS features hundreds of customizable templates to choose from, many of which are initially adapted to the cosmetics products niche.  
A rating system, user feedback, and informative product descriptions. Beauty products are considered to be the perfect type of goods to be sold online: They are lightweight and easy to select, as compared to clothes. On the other hand, for some women, the process of purchasing shampoo can turn out to be quite time-consuming. All reviews must be read thoroughly, all the options must be compared to each other, the contents must be analyzed, etc. Make your customers' life simpler: Gather as much info as possible in one place (cover the major product content and provide links to reviews by popular beauty influencers for further in-depth info). We also recommend working through the feedback section and rating system by which your website users will be able to sort products (with the most popular products placed at the top).  
Security. Notice that with frequent online scamming activities taking place, the user rating for online stores can depend heavily on their reliability from the regular buyer's perspective. So, the first thing you should do is take care of choosing the well-tried-and-tested payment gateway (which corresponds with the PCI policies) in order to minimize the risks of private user data theft. For that purpose, we always insist on choosing the readymade API instead of developing a new solution. Notice that the majority of successful commercial resources implement Know-Your-Customer systems, the main responsibility of which is checking the criteria of one's customer's integrity. If your system works efficiently, nobody will be able to pay for something with a stolen credit card.
Online chat. In the current, highly-versatile, and functional market conditions, online store customers want to have access to a wide range of products at low prices. They crave top-notch services that can provide better conditions than offline alternatives. Chatbots will help you keep your customers utterly satisfied when it comes to service support, as they get a 24/7 virtual assistant to help them with any question they may have immediately.
Loyalty programs and coupons. The vast majority of popular commercial sites employ bonus systems that cover every particular customer (which is quite efficient way to boost sales) and special promo codes sent automatically to registered users' emails or placed on third-party websites like RetailMeNot. Shopaholics are most likely to buy something when they get an opportunity to activate a free coupon for a 10-15% discount during a limited period of time.
Proper recommendations to go alongside made purchases. One of the features most often used will also help you increase the sum of an average check in your online store. Nevertheless, it is still efficient and shouldn't be an opportunity missed. Mostly, it is due to the practical use it brings. For an advanced optimization of such after-purchase recommendations, one can involve artificial intelligence that would build these recommendations based on the history of previous purchases a certain customer has made. This is the way this feature works on Amazon, for instance.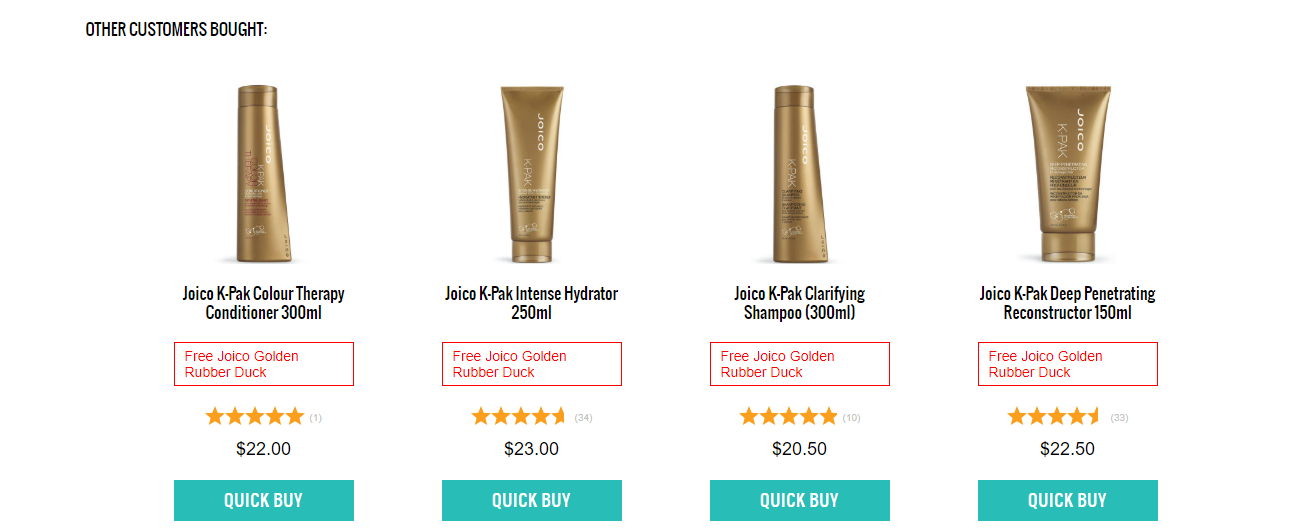 Read also: Beauty Commerce Website Development
Trendy Technologies Your eCommerce Beauty Platform Can and Should Use
Taking a broad look at technological aspects you can use in the implementation of your website and getting an additional push to boost sales, there are:
Blockchain. Some modern stores (like the retail chain of Walmart) use blockchain to confirm the fact that their products are being shipped in proper conditions. You can go a similar way, letting your customers know how much you care for the safety, authenticity, and proper transportation requirements of your products. In particular, modern customers cannot trust every other shop that sells high-class items - there must be guarantees. Instead of empty statements, you can provide your users with blockchain access that they could use to personally ensure that certain items are delivered straight from the official brand storage.
Artificial intelligence. As we have already mentioned, AI capabilities can help your customers find and select interesting products based on their history of search and purchase. Fortunately, the technology becomes cheaper to implement. So much, so that it's only a matter of a short while before even new eCommerce owners are able to use it for their benefit.
Chatbots. This is a type of software that supports automated, yet reasonable dialogues with customers. This is an especially relevant solution for resources visited by thousands of users regularly. The most advanced iterations of chatbots are based on AI and are able to replace live support workers in 9 out of 10 cases.
Summary
Summarizing our take on the beauty eCommerce market, the smart use of the latest trends in the web development industry will get you higher user involvement rates and subsequently increased levels of sales. We will help you implement ideas of any type and complexity - both in terms of technical aspects and marketing efforts. Contact us right now using the form below to discuss the details of potential cooperation and find out the ultimate cost of the project you have in mind.