Please note that the information on development costs is provided for 2020 and may be no longer relevant.
In the midst of the current economic turbulence, no one can possibly deny the importance of a website for any business. Now more than ever, people need to be connected through the web. It's also a prime time to launch your online presence for almost any business activity or non-profit organization. So what type of website will perfectly fit your business needs? How much does it cost to hire someone to build a website? How much does a landing page cost? And, finally, how much does it cost to own a website? In the article, you can find out everything about the cost to develop a website, its type, and much more.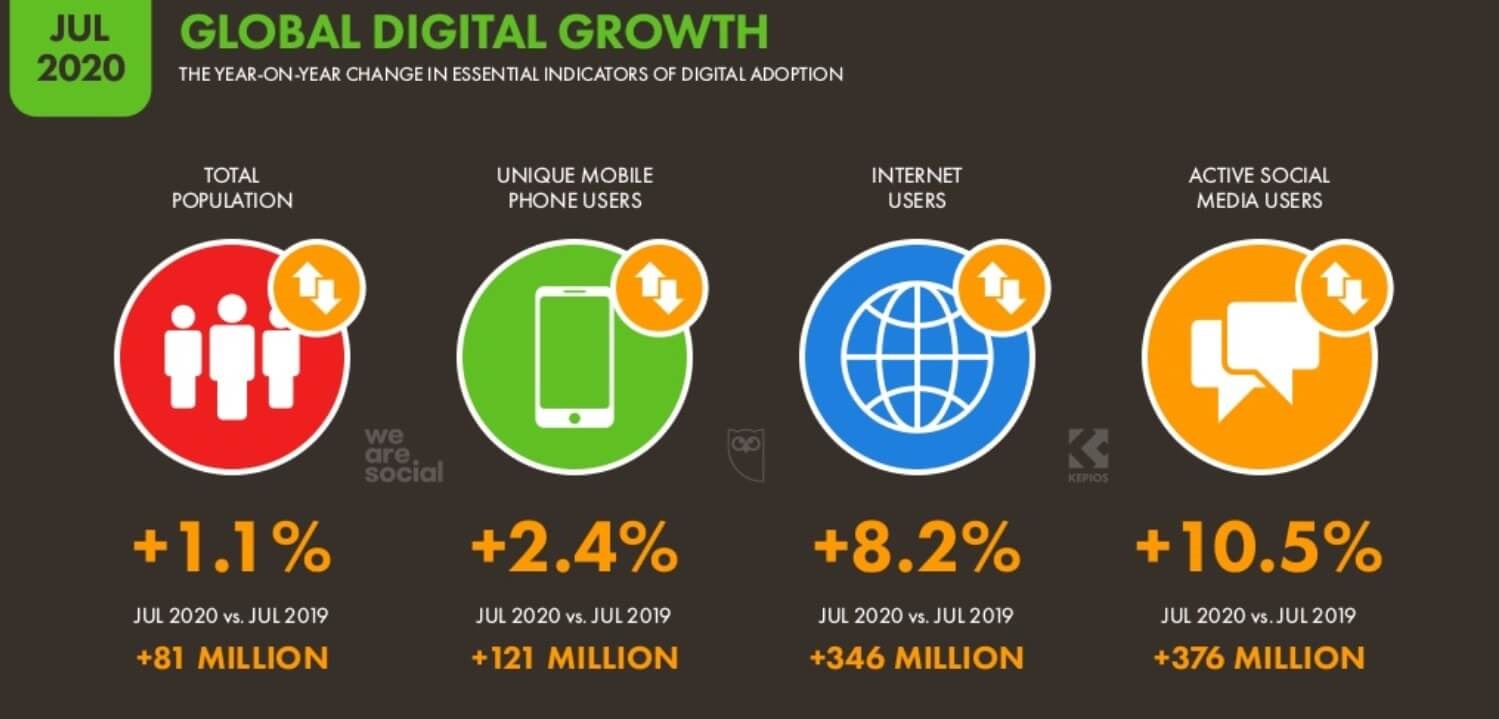 Website Types
Figuring out how much will be the average cost to develop a website you need to account for the type of site and its goals. There are various solutions for numerous business purposes and some of them look nearly identical at first sight. So it's not that simple to suss out their differences for a layman. That's why we start with a question of site types.
Landing Page Cost
A landing page is likely to be the most demanded business for a good reason: that is rather cheap but still effective. Basically, that is a one-page website that provides all detailed information about the service or a product on the web. Clients go to a landing page through context, target, banner ads, or email newsletters. How much does it cost to create a landing page? Expect to pay anywhere $2,000 - $10,000. Though ready-made templates for this kind of website will cost less, these solutions have several weak points. Typical and ordinary websites look tiresome and unique and custom-made design is always better.;
Portfolio site
This is a small presentation of an individual or a team detailing their talents in a certain field. The project is designed to reflect the entire experience of the specialist (designer, photographer, artist, webmaster, etc.) and show their skill. These days quality and catchy portfolios are able to promote themselves globally with different variants of gallery showcases. This type of website will run you about $2,000 - $7,000.
Corporate Website
The whole point is that a corporate site is a web interface for your staff to access corporate data and applications. On the other hand, a corporate website is a full presentation of your company on the web and an efficient way to communicate with your clients and transmit the values of your brand. The functionality of these websites depends on your company, goals, and other factors. The cost can run from $5,500 to $10,000, depending on the complexity, tech stack, and the company you opt for the development.
It usually contains pages with specific content (articles, images, videos, and audio files) dedicated to one or several topics. Articles on such a site usually answer questions of interest to users. Such sites don't require an intricate interface but need a lot of content creation work, which is why the overall cost can vary from $2,000 to $30,000+.
A promotional site is the right choice when you want to advertise something on the Internet. It is a website in the form of an online brochure or booklet, which serves as the basis of an advertising campaign and attracts the attention of customers. Video clips, audio messages, animated ads, news feeds, or reviews are available for your advertising campaign. The cost varies from $2,000 to 25,000 and more.
Showcase Site
It is an online version of your product catalog, logically organized and structured. Its main purpose is to attract customers. By posting detailed information about a product, or a group of products, you get an excellent tool for advertising your company. Expect to spend $1,000 to $8,000.
Online Store
An online store is a site where a customer can view products from the catalog and buy them directly, using a checkout gateway. The main quality of this site is its functionality. Still, it's crucial to make the finest UX. Users should be able to easily find the necessary product and make a purchase in a few clicks. Otherwise, they will go to your competitors. The cost of these sites starts at around $10,000.
Portal
This type of site is designed so that visitors can receive as much information as possible. The portal site always has news feeds and events, as well as forums where you can discuss interesting topics and express your opinion. They often have the functionality of all the above types of sites. The cost of these web resources will be around $3000 - $8000.
Website Redesign Cost
By setting up your personal website, you need to consider many crucial aspects to avoid risks and technical issues in the future. In that way, your website will be a powerful marketing tool that can bring you clients for years.
Still, not always things are going well. Through our experience, there are a lot of clients who come with requests to rebuild their websites. The reasons vary: from the limited functionality to the technical shortfalls. Careful thought should be given to the choice of a reliable developer in order not to pay a fortune on your website redesign in the future. Read the article Agency vs Freelancers to choose the best option.
On the other hand, any website requires regular updates to be competitive in the current digital environment and streamline business growth. Run your web resource with this checklist to find out if it's time to redesign it.
As you see the scope of work varies and a website rebuild cost will depend on different factors. Overall, website redesign costs start from $2000 for a simple website and >$ 10,000 for more complex solutions.
Website Maintenance Cost
Any website needs maintenance after the launch. Well, how much does it cost to own a website? Firstly, let's try to break down what the cost of maintaining a website is composed of. Whatever website you run: a landing page, e-Commerce site, or a media platform it requires constant technical, informational, and marketing support.
Maintenance of a website is a reliable way to protect your website from unexpected errors and defects. And, on top of that, continuous services for increasing the conversion. The list of website maintenance costs includes:
Domain Registration
Hosting
SSL certification
Content
General updates
Marketing
Proceeding from your business goals, your website features, and various other factors your website maintenance cost will range from $400 - $50,000 per year. Keep in mind that you always have an option to hire an outsource team of professionals for these services.
Website Development Costs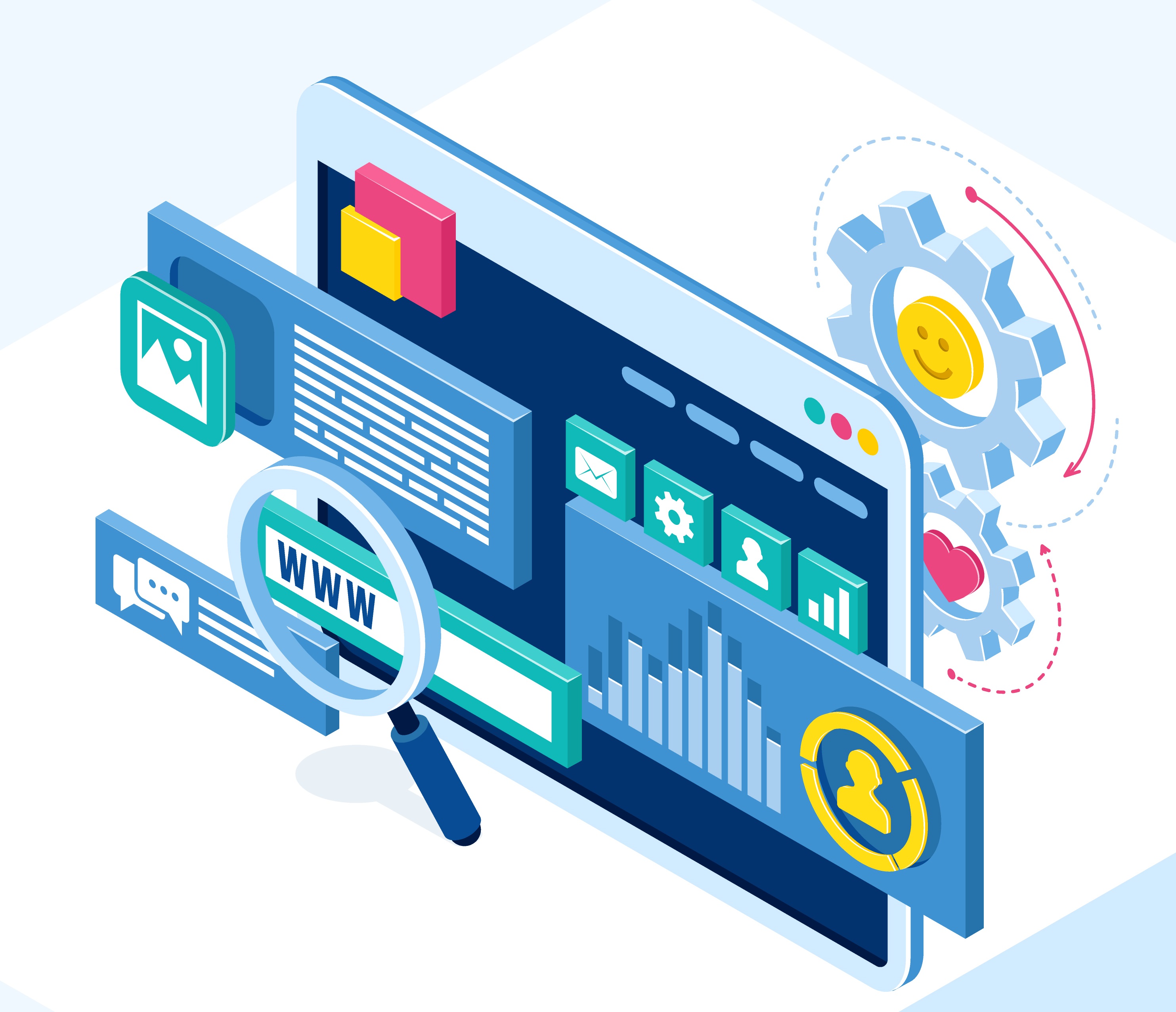 If your job is not related to this field, the website development pricing system may seem a bit tricky. Yet, the difference of cost formation between 2 sites that are almost identical in appearance and have a comparable number of pages can sometimes be dramatic. Let's dive into
What determines the cost of a website?
Each site is unique in its structure, complexity, and functionality. These factors will influence not the cost only but also time estimates for creating a website. Will it be a business site (a template can take 2-3 weeks longer for a unique design), a corporate website (approximately 7 days), or an online store (around 45 days to create a fully functional online store)?
The cost of creating a website is calculated according to a simple formula, is based on:
The number of specialists involved and their qualifications;
The number of hours required for development;
The cost of an hour of work for each member of the team;
Cost of sales - domain, hosting, management system licenses.
The key points that determine the cost to build a website are:
Implementation complexity and purpose. How large the project needs to be, what functionality it should include, what tasks should be solved, and the role it should play (present the company, sell products or act as a useful service).
Basic technology. All websites work on some kind of software in the background. This can be pure HTML or PHP files, a content management system, or something else.
The tech stack of the project. The richer the functionality, the higher cost you need to pay since the quantity of working hours increases. The second method is more flexible: the dev team submits a certain score of works of a new stage of the project every week or two, then you give them the requirements for the next period and make adjustments to the design. In this case, the terms of work are stretched, and the price increases.
Texts and Images. Basically, you need a thoroughly developed content strategy for your brand to start with. It's not only about the quantity of content, it's about its quality and how it can help you to achieve your goals. Currently, users become more discerning than ever before. There's already the whole generation that has grown up in the digital epoch who are very demanding for website design and content. The cost will depend on the qualification of marketers, designers, and copywriters.
Adaptation for mobile. An adaptive layout of the site allows it to be used on all devices, regardless of screen size. The importance of the technology is already clear: based on the size of the device (monitor or smartphone), content blocks are rebuilt to provide better usage (around $3000- $25,000).
Creative component. The development of website design is perceived by many as true magic. But in fact, it is painstaking work. If you set clear tasks for the designer, trust their experience, knowledge, and professionalism, don't push the deadlines, do not randomly change your design decisions, and set expectations so that the finished project will meet your standards. The more complicated the requirements are and the more effects and functionality it has, the more the website design costs.
SEO optimization. Some business owners hope that customers will find their sites on their own as soon as they are created. Unfortunately, there are tons of sites on the web. On top of that, most have existed for a long time and are successfully using the whole range of Internet marketing tools to advance to the top. So you need take into account the current requirements of SERPs in terms of SEO. The budget for Search Engine Optimization will depend on your marketing strategy and varies from $200 to $2,000 per month.
Experience of a team and size of a company. Major companies often have high-quality projects and offer higher prices. The services of young and small teams or freelancers will be cheaper. Though web design development is a sphere where talent and creativity matter, rich experience and well-coordinated teamwork is crucial for the result. 
Read also: Cost to Build a Drupal Website
Website Developer's Rates
The cost of an hour of work for a developer in the USA is $50 at the lowest. More qualified specialists estimate their work at $100-150 and even $200/hour. In Europe and the USA, website development costs are much higher than in Ukraine, Russia, and other CIS countries (the same amount of work that costs $200 to $600 in Europe will cost about $50-55 here). As more jobs shifted to remote work during the Covid lockdown, software developers turned out to be the most effective outsourcing format.
More broadly, a large number of developers consider the option of working remotely even after the pandemic. It's clear that we have to rethink completely the way work is done and this tendency will be further strengthened. 
The estimated cost to build a website
The average cost of creating a website may range from $2,000 to more than $100,000 regarding the above factors and hours of work. It's hard to estimate the average cost of building a website because different types will always be priced differently, but a small and not too complicated one can cost you around $2,000.
Outsourced website development is a common practice these days, especially during the lockdown. Fortunately, now you can choose from a worldwide selection of numerous experienced agencies on the basis of their international rating, results of the work, and feedback from happy clients.
We here at AnyforSoft create websites for a variety of business verticals and before starting any project we make a detailed estimation since all sites are unique in terms of complexity and scope of development.
To wrap up
Your website is a long-term investment in the ever-growing digital environment. We are used to receiving more and more information through the Internet, so imagine how many customers your site can bring you from all around the world. This is a solution that is beneficial to both your business and the company's reputation in the market.
A good website with a modern design and great functionality is able to bring you clients for free. Yet throughout its life, it will need support and care. The goal of technical support is to maintain the operation of the resource and the prompt elimination of any problems.
Feel like you need to estimate a web development project, let AnyforSoft professionals handle everything! Leave your doubts and contact us for any help.