AnyforSoft was named among the Top 1000 companies on Clutch as one of the leading service providers in 2022. 
It is a great honor for us to receive the recognition and support of our customers who have stayed with us throughout the year. We highly value fruitful cooperation and make every effort to remain a reliable and effective partner. Our main goal and mission are to guide the client through product development, modernization, or renewal challenges to success and new heights.
We really appreciate our clients for this year of exciting projects, interesting issues, and constant communication. Every day, our work consists of finding and developing comprehensive, innovative solutions to provide best-in-class services for you.
It is also worth mentioning, Clutch evaluates all companies on the platform on four crucial criteria (reviews, portfolio, company profile, brand awareness & industry recognition) to determine the ability to deliver within their service line.
 
The top 1000 list contains only 1% of service providers across the globe. This year, AnyforSoft made it on #113.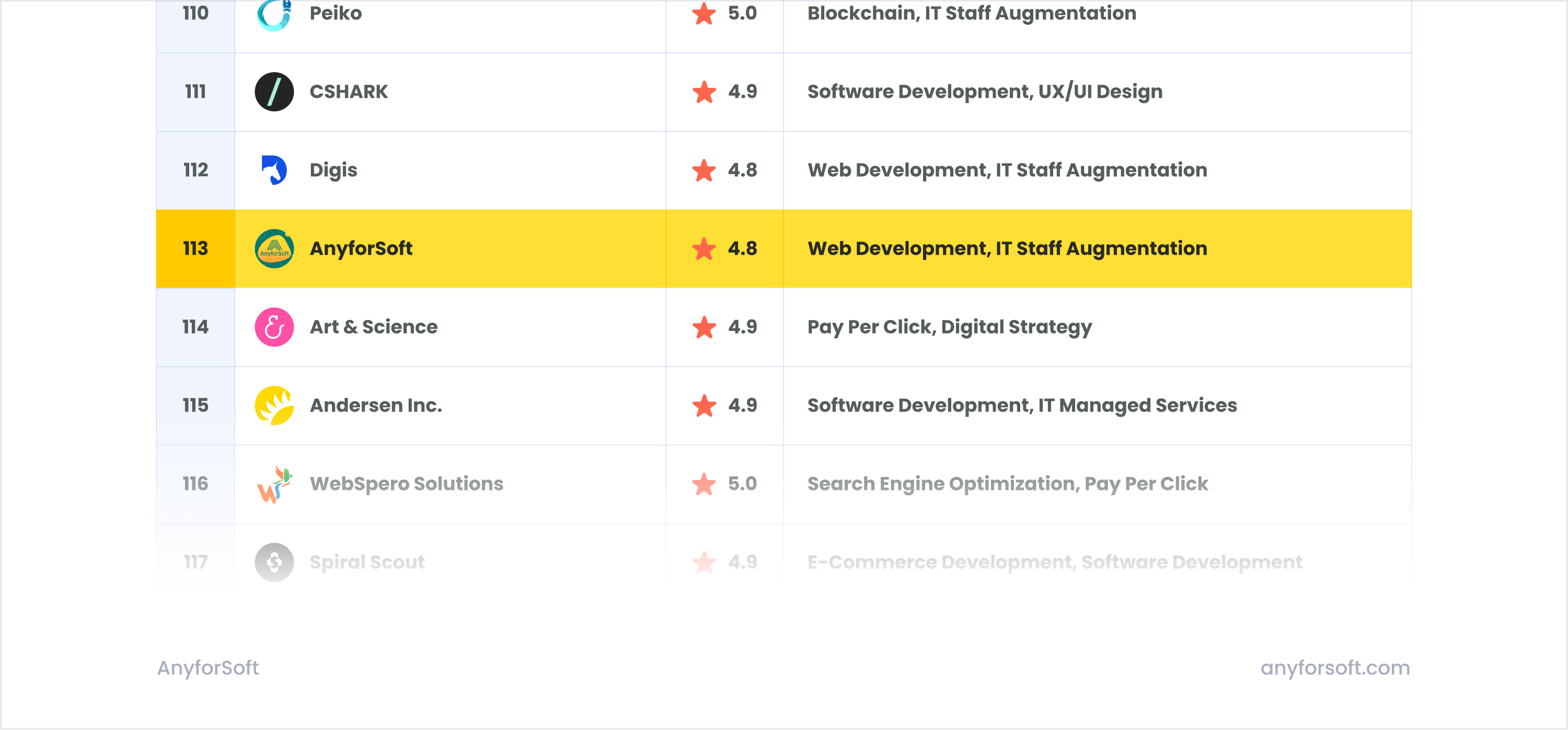 The best is yet to come ❤️