Most recently, AnyforSoft was featured in the Leaders Matrix on the Clutch.Co. This is an important indicator that confirms the high performance of a company in a specific niche, industry, or market.
The main purpose of the Leaders Matrix is ​​to help potential clients find and hire a Drupal development company that best suits their needs. The graph is divided into four main quadrants: Market Leaders, Proven Leaders, Niche Leaders, and Emerging Leaders.
AnyforSoft was ranked in the Market Leaders category and took first place in the Top Ukraine Drupal Development Firms and second in the Top Drupal Development Firms.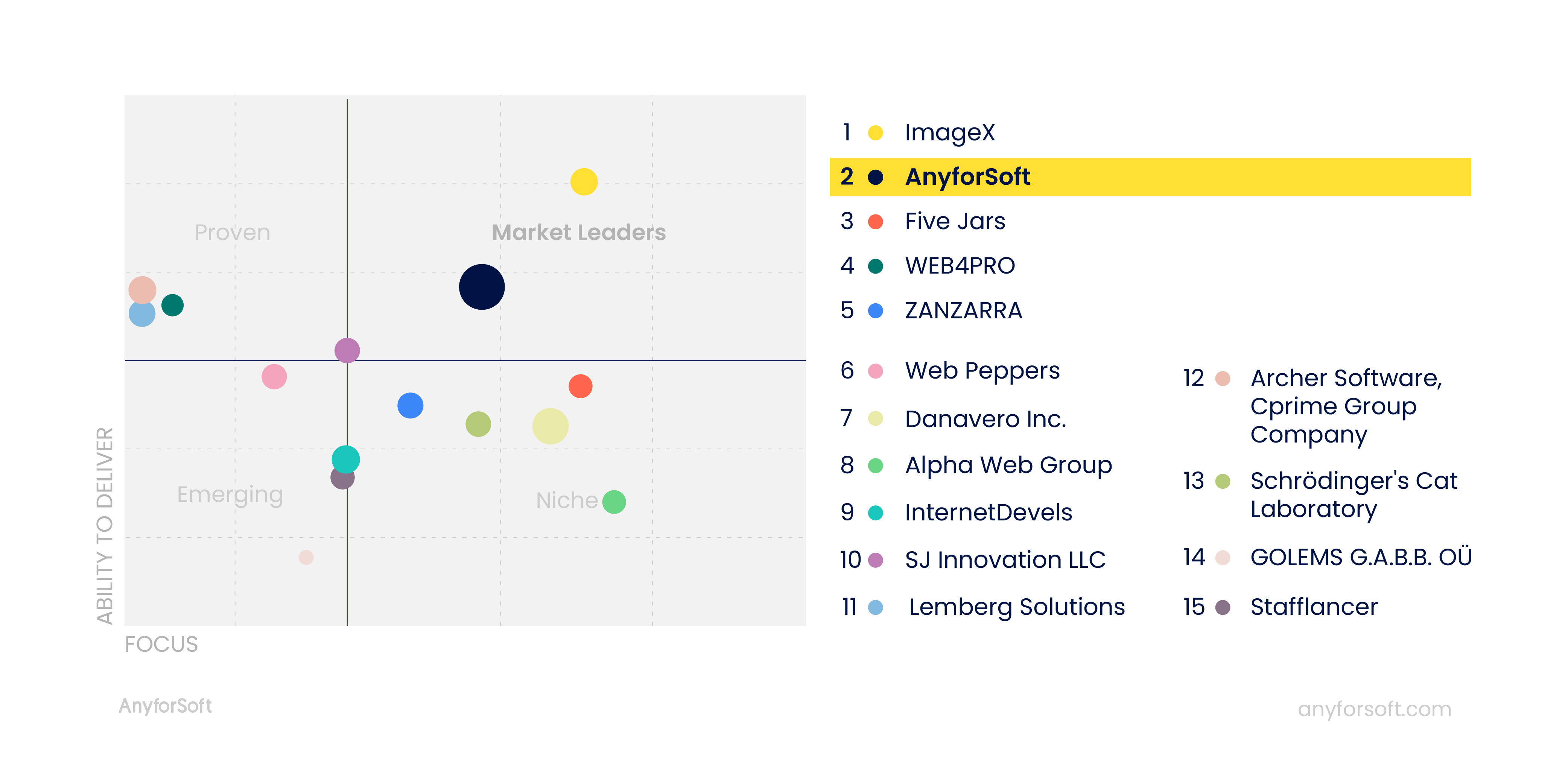 Before being mapped in the Leaders Matrix, a company is evaluated based on customer reviews, market presence, previous work, and specialization (if we are talking about a narrow-profile service).
As an official Drupal partner, we are constantly improving our knowledge and skills, offering our clients relevant, cost-effective and reliable solutions. We are keen on industry trends and strive to stay ahead of the curve: we already know which options will be most useful and in demand tomorrow.
For almost ten years of fruitful work, we have successfully completed more than a hundred projects, helping clients achieve their goals. We pay special attention to platforms' UX, stability, and security, this allows clients to increase conversions and customer loyalty.
Such a high assessment was made possible thanks to the highly professional and well-coordinated teamwork, deep expertise, and the commitment to provide best-in-class services. We appreciate our customers' feedback and gratitude, which played an important role in the ranking.