Today, the Internet of Things (IoT) is a fast-growing, advanced digital area that attracts both established enterprises and startups. According to Gartner, the total number of devices interconnected within a single network is set to reach 20 billion by 2020. Practical fields where they can be used are almost limitless: from home automation and wearables to smart factories and cities.
Inspired by opportunities for innovations and the vast market niche, companies often forget about the basics that determine their products' success. In fact, according to Cisco's report, 76% of respondent companies considered their IoT projects as failures.
Reasons for that are plentiful. Let's start with the fact that in the Gartner's 2018 Magic Quadrant for Industrial IoT no company crossed the execution bar. This means that the products offered just did not meet the expectations.
Well, no one said it would be easy. Among the issues that IoT startups face, especially in the industrial sector, are:
The complexity of the field. Engineering requires a high level of subject field knowledge and skills.
Fragmented ecosystem. The time of common standards and widely accepted best practices is yet to come.
Big boys' game. Unlike other modern technologies, the IoT market has been able to catch the interest of the well-established players like Microsoft, IBM, GE, and Amazon since its conception. Beating such competition could be very challenging.
Long sales cycles in the enterprise sector. Enterprise solutions tend to be very complex and, for the clients, it implies the need for substantial funding and gradual adoption.
Still, the number and variety of startups in the field is impressive. And it's no wonder, considering common predictions and current statistics on the subject.
You can see why businesses, having all these concerns to care about, often pay little attention to some other issues that are not so pressing before the product launch. But what exactly do they miss?
The Importance of Software
To understand the role of end-user software, we need to have a glance at the four tiers comprising any IoT system:
Connected things. These are devices and sensors that interchange data and can be controlled by the end user.
Ingestion framework. A cloud where the data is collected and stored.
Analytics capabilities. The data is processed to generate meaningful insights and recognize patterns.
End-user apps. Any system needs an interface to show insights and interact with the user.
It is the last tier that the user interacts with most of the time. Thus, the apps define the overall user experience.
Dwell on this thought.
You can put a lot of time, money, and effort into a project, create a useful solution, and still fail to attract users. Or you can get them, but lose them before the onboarding is finished. Presenting your solution in the right way is just as important as developing it.
If you want to see a great example, take Nest. Its comprehensive approach to user experience, which can be felt in every device design and UI screen, is worth following.
Now let's explore what makes a good IoT app a little bit further.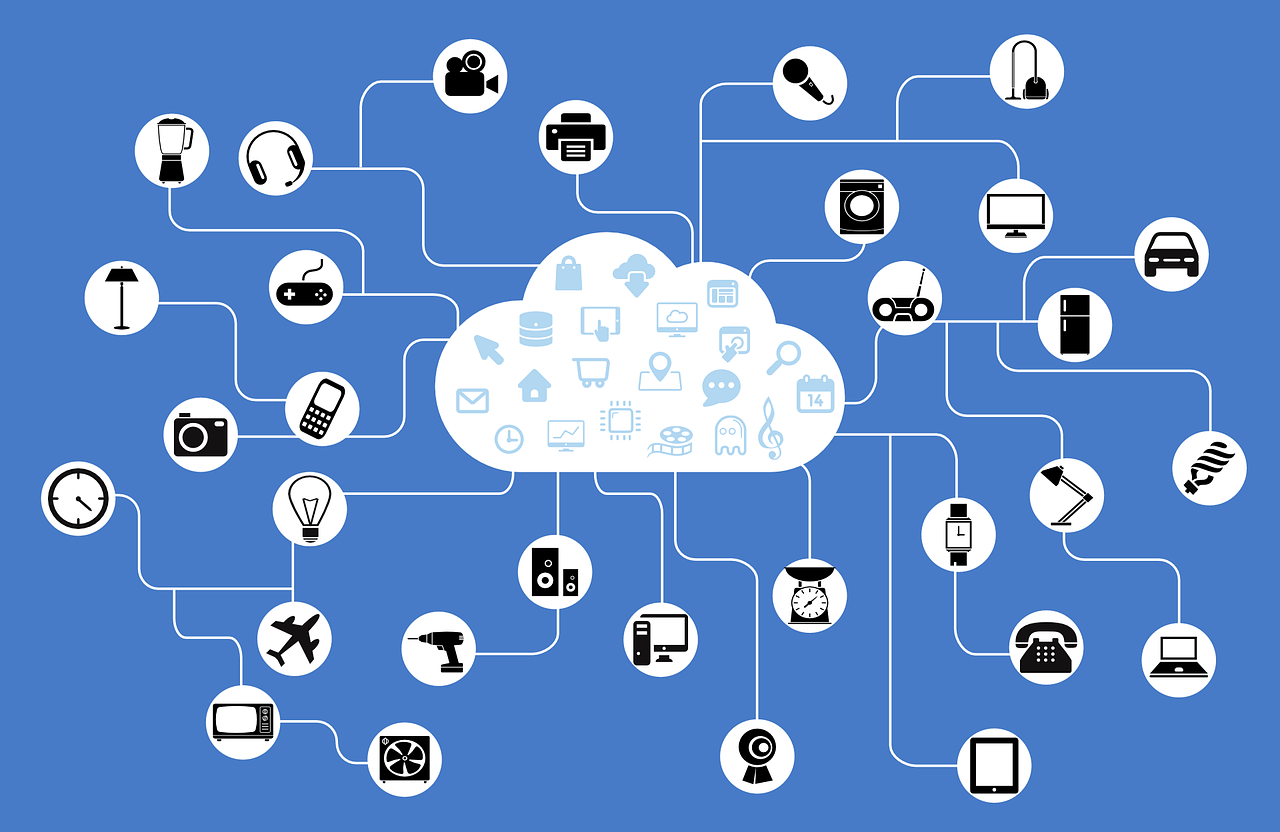 Show the Value
According to Accenture's study, just five years ago, 87% of consumers didn't know what the IoT actually was. Despite the modern hype, a lot of people still have rather a vague notion of the IoT. Moreover, those who know what it is often don't see the whole scope of value it can bring.
The way to the user's heart is not through talking about fine tech points or educating them about the IoT as a high-tech concept. It is through granting them superpowers with your product.
Every user wants to be better, more functional at something. Help them. Embed features that empower users to stand out and make better decisions. A network-connected fridge is good not because of its connectivity, but because it makes you more conscious about your eating habits.
Another essential point is making the results and progress visible. The fridge can track the time it takes to prepare a meal, show the energy saved, or give insights on nutrition.
People today are very interested in themselves. Track and analyze behaviors to feed this interest. A wellness app can present comprehensive statistics with health indicators and activity patterns, but even a thermostat can show how the user's sleep is affected by the temperature.
If you build your app based on the research of users' needs and emotions during certain interactions, it will integrate seamlessly into their routine and make them feel empowered.
Seamless Onboarding
When you have to think about multiple devices and the software to be shared by them, the onboarding can become much more difficult.
To start with, you should provide a simple link to download your app. The landing page must automatically detect the type of device by default. You have to consider the account creation fatigue as well. People are tired of creating endless usernames and passwords. To make things smoother for everybody, you can offer to register with an email address or log in via a social media account.
You need to show the key benefits of your app right from the start. Create a slideshow tutorial emphasizing the essential features. Alternatively, you can highlight functional and navigational elements with arrows and symbols after the first launch.
Consider including video tutorials on setting up your devices and interacting with them. It can spare users from spending too much time on the search.
Don't forget about offering help and support. Include necessary documentation (or the link to a resource where it can be found) or provide users with a chat that connects them with the customer support. An ability to receive assistance can offset some technical inconvenience your customers may experience.
Try gamification. Reward users' achievements with badges, stars or even credits for real purchases. It will help you retain their interest.
Finally, use progressive profiling. Personal data awareness and account creation fatigue can turn users away if you ask them for too much in one go.
Firmware and Special Modes
The operation of the app directly depends on its interaction with the connected device's firmware. This means that the app development team should have all the necessary specifications of the firmware in hand.
Sometimes, the final working version of the firmware is not ready when the app code has already been created. In this case, you should be extremely careful to keep the app team informed about every update. Otherwise, the whole system may not work in the end.
Another common issue is the absence of proper documentation on the firmware or the detailed changelog. In these info-lacking circumstances, it could be impossible to determine the expected behavior of devices.
You should also think through the firmware update controls in your app. While restricting the use of old versions is a common practice, it could lead to quite negative consequences. Imagine your customer is unable to open your smart lock, let alone use mission-critical equipment in a factory or hospital.
Want to take care of tech-savvy users? Include a recovery mode that will allow them to bring a bricked device back to life.
Another good idea is to provide a debug mode hidden from regular users. It will facilitate testing and quality assurance stages.
By the way, testing an IoT app requires special attention. It is very difficult to emulate the interconnected devices, so a lot of work has to be carried out manually in real-world conditions.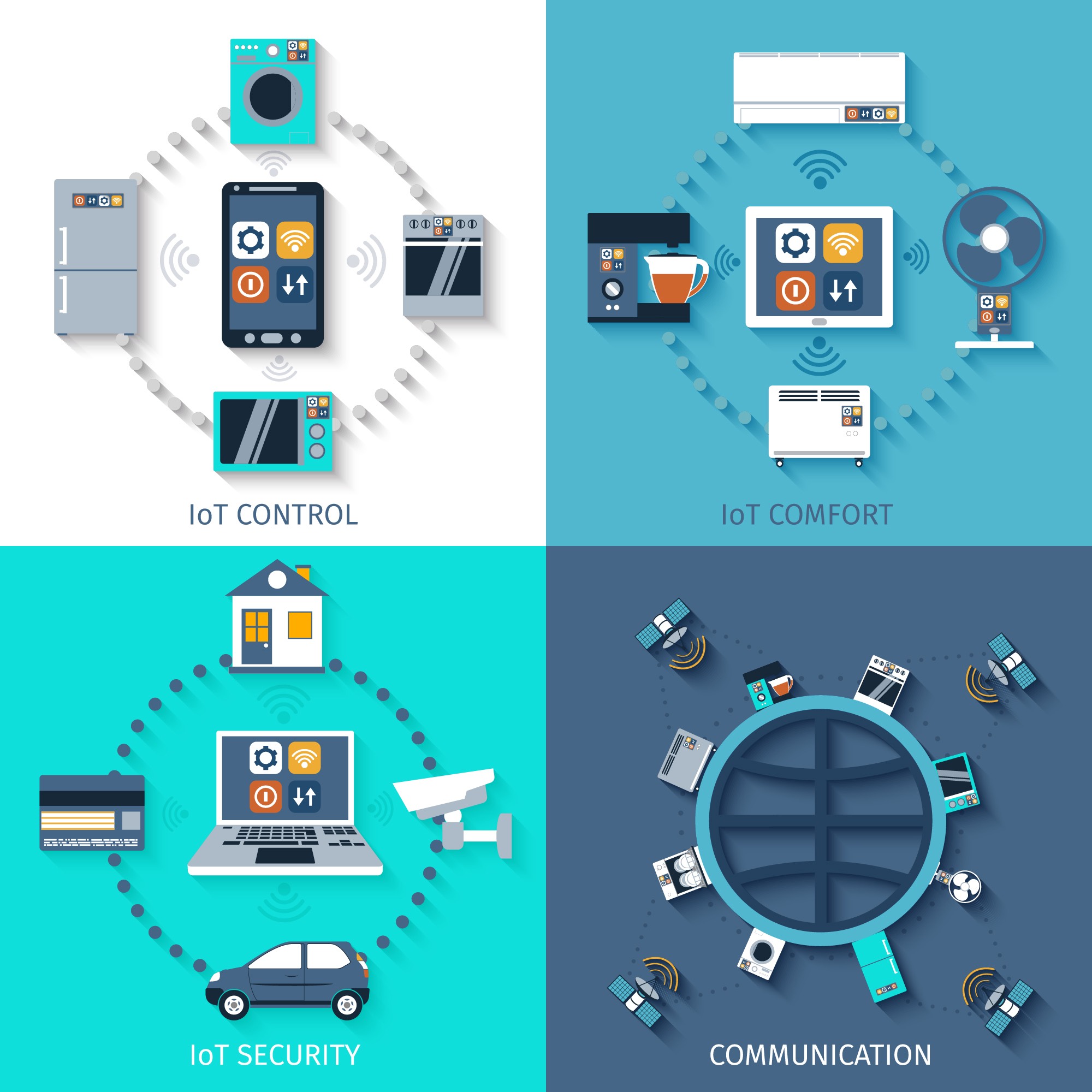 Keep it Simple and Consistent
Most IoT apps are used regularly, but for short periods. So the user experience should be as simple and streamlined as possible. Don't cram too many features in where one is enough. Try to minimize user actions. Otherwise, people will just feel that, instead of making their lives easier, your product is actually complicating them.
If your app is to control different types of device, try to make each experience involved consistent. Users should feel that their smart ecosystem is unified. Don't make them learn too many rules or different patterns.
Stick to the main principle: always think about how a user feels. Imagine an industrial IoT app for field engineers. They often work in poor light conditions and have to keep an eye on a lot of things at the same time. So the UI colors should be bright and a user must have the ability to dim all unnecessary information and highlight the data that is most important at the current moment.
Security Matters
As Cisco's Australian CTO Kevin Bloch says, 'If you don't secure it, don't connect it.' You should take into account both cybersecurity issues and the protection of personal data.
An ability to collect user information is both a blessing and a curse. To avoid leaks and disclosures, you should be proactive and take all reasonable measures.
Fending off possible attacks is also important. Providing for proper authentication procedures and secure protocol usage is a must in the modern IoT world.
Conclusion
As the end-user software is the core surface of interaction between the customer and your product, you should take all the necessary efforts to make the experience seamless and pleasing. Your product should give a user superpowers they covet and render their life free of routine trouble.
Contact us using the form below to explore your vast opportunities in IoT apps. We will help you keep your product experience-centered to ensure fast adaptation and amazing reviews.