Drupal Ukraine community is never idle, and is filled with a variety of events and activities all year round. Just recently on January 25, AnyforSoft team visited and sponsored Drupal Contribution Weekend. As you can see, the brightest minds from all over Ukraine gather regularly to share their experiences, highlight their latest and most exciting ideas. We at AnyforSoft are proud to take part in and sponsor some of the exciting events and see how the Drupal community grows by the day. Additionally, this is a great opportunity to gather our people from different locations and spend some quality time together.
Trivia Nights Tradition 
All Drupal lovers have heard of the well-known Trivia Nights, the pub puzzles for developers usually organized at DrupalCons. This year, Drupal Ukraine Community continues the grand tradition with Trivia Night Lutsk that took place on 14 September 2019 for the second consecutive year. The event was free and was put on by Drupal enthusiasts from 9 cities of Ukraine: Kyiv, Kharkiv, Lviv, Odesa, Rivne, Bila Tserkva, Kovel, Chernihiv, and Lutsk. 
The Ukrainian community is so strong, that Trivia Night managed to gather a huge audience even as a separate event. It was attended by 200+ Drupal aces from all over Ukraine which makes Trivia Night Lutsk the most attended Drupal Trivia Night in Europe! Yay!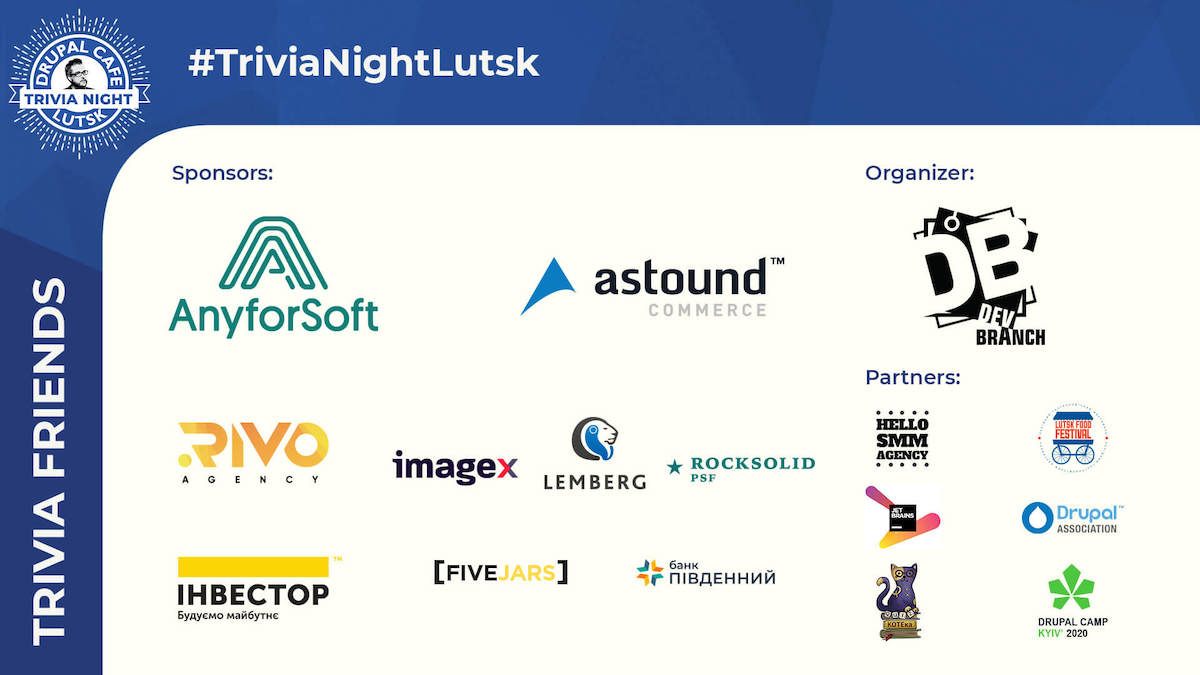 What exactly went on that night? 
First, all participants formed small groups of 4-5 people, which meant 39 teams took part in the themed trivia. There were 9 rounds, with 10 questions in each. Trivia topics were dedicated to different areas of IT and required some good logical thinking and common knowledge. There were enough head-scratchers to make even the brightest minds itch. 
During the breaks in between rounds, the organizers offered participants the chance to take part in mini-competitions for extra points. At the end of all the trivia rounds, the scores were calculated and the winners were awarded. 
Apart from the trivia game itself, the organizers provided companies with an opportunity to celebrate the Programmer's Day together with their employees.
According to the "fun statistics" shared by the organizers, in total, during Trivia Night Lutsk:
The game took 7 hours.
Over 700 glasses of beer were consumed.
39 teams took part in the trivia.
16 companies took part as sponsors / partners.
Our feedback
AnyforSoft team just couldn't miss such fun. We had 30 participants from our team who were particularly excited to meet old and new friends, and happy to enjoy yet another opportunity to test and reinforce their knowledge and expertise in all things Drupal.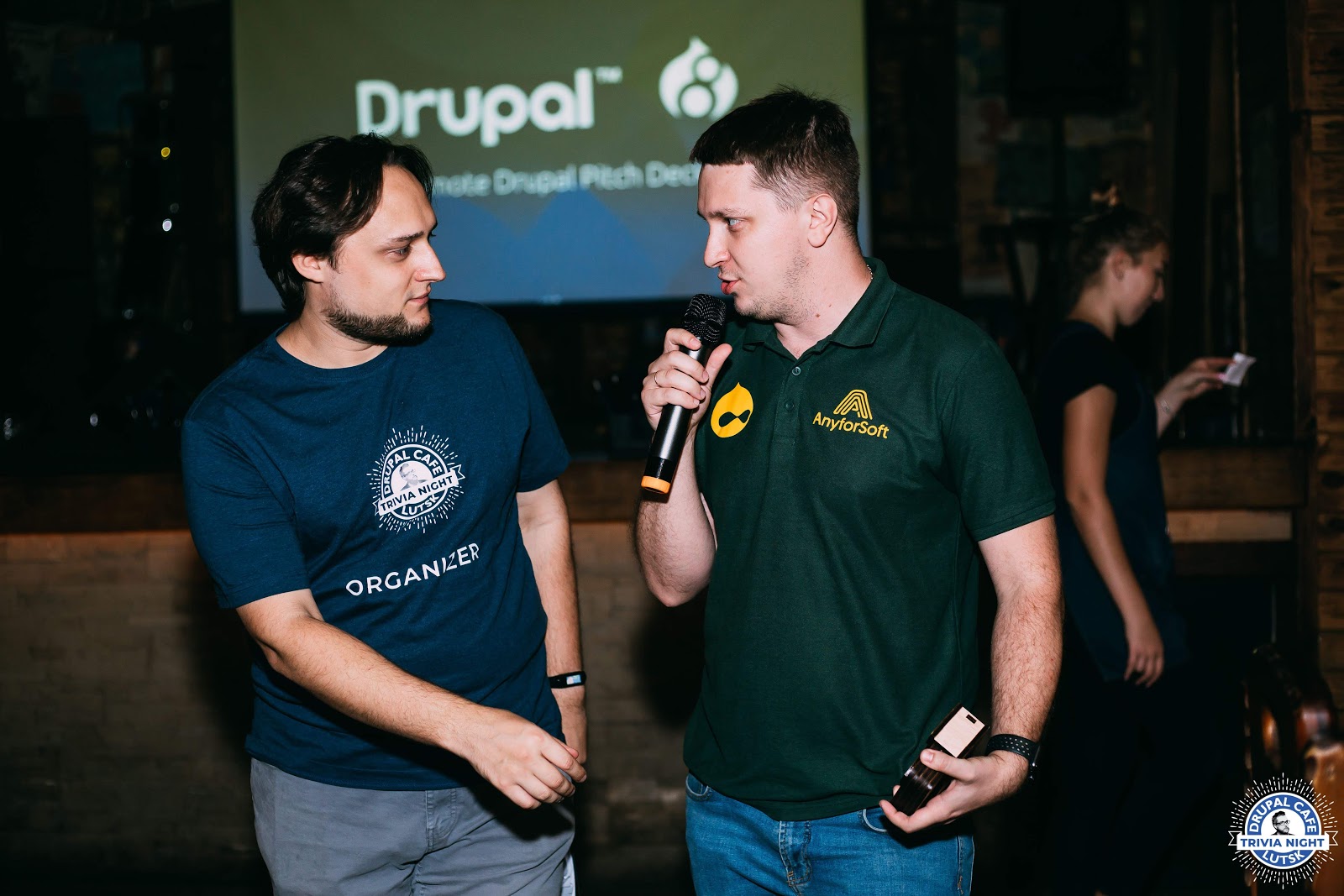 We are eagerly looking forward to next year's Trivia Night Lutsk. Let's surpass the 2019's event next year!