The European Union adopts the new personal data processing regulations established by the General Data Protection Regulation on May 25, 2018. "What bad could come out of this?", it might seem – the advantages prevail! A really good thing about this event is that Internet users are to get a highly-enhanced privacy protection. On the flipside, however, many organizations processing personal information online are overwhelmingly affected by the GDPR regulations and will have to strictly adhere to all the updated rules.
In the given feature, we will discuss the impact GDPR will have on business, analyze the outcomes such innovations can cause and offer a universal way to solve this upcoming potential issue.   
Issues with using personal information
It doesn't just mean bank card data or something that requires strict confidentiality; in fact, 'personal information' includes any data that can be used to establish a person's identity. For instance, it could be an ordinary email address, phone number, name, location data, online identifier, and many other factors by which a private entity can be identified. With the help of even such 'unprotected' information, scammers can establish an individual's identity and employ it for further criminal activities.
Currently, every website and web-application with a registration form can become an unprotected source of personal information. That's exactly why adherence to GDPR will become a crucially important attribute for the further existence of web-based business. You will have to pay huge fees if your web-resource doesn't comply with the regulations! Especially considering increasingly-enhancing hacker software, development of social engineering, and simply dishonest politics of some web-resources owners.
What consequences can the GDPR update cause?
Does the GDPR update mean that very few companies will be able to provide their service online? Because the employment of personal information will be covered by completely new regulations and rules of protection and authorization, any interaction of programmers with the project databases will mean a potential threat to the privacy of the data stored.
Speaking objectively, these changes are a serious threat to the ability to run a business on European Union territory in the future. Once the updated GDPR enters into force, the requirements for European companies employing personal information of private entities will become much stricter; therefore the companies will have to be able to demonstrate to legislative authorities that their decisions closely comply with all the necessary security and privacy standards.
It is quite difficult to reorganize the existing and successfully operating software single-handedly if you don't have the required experience and sufficient skills in providing personal data protection. In order for such a procedure of implementing politics of GDPR for web developers to be as painless as possible, it's best to turn to someone who has already implemented all the necessary GDPR compliance practices in their workflow and has a thorough understanding of how to work with them.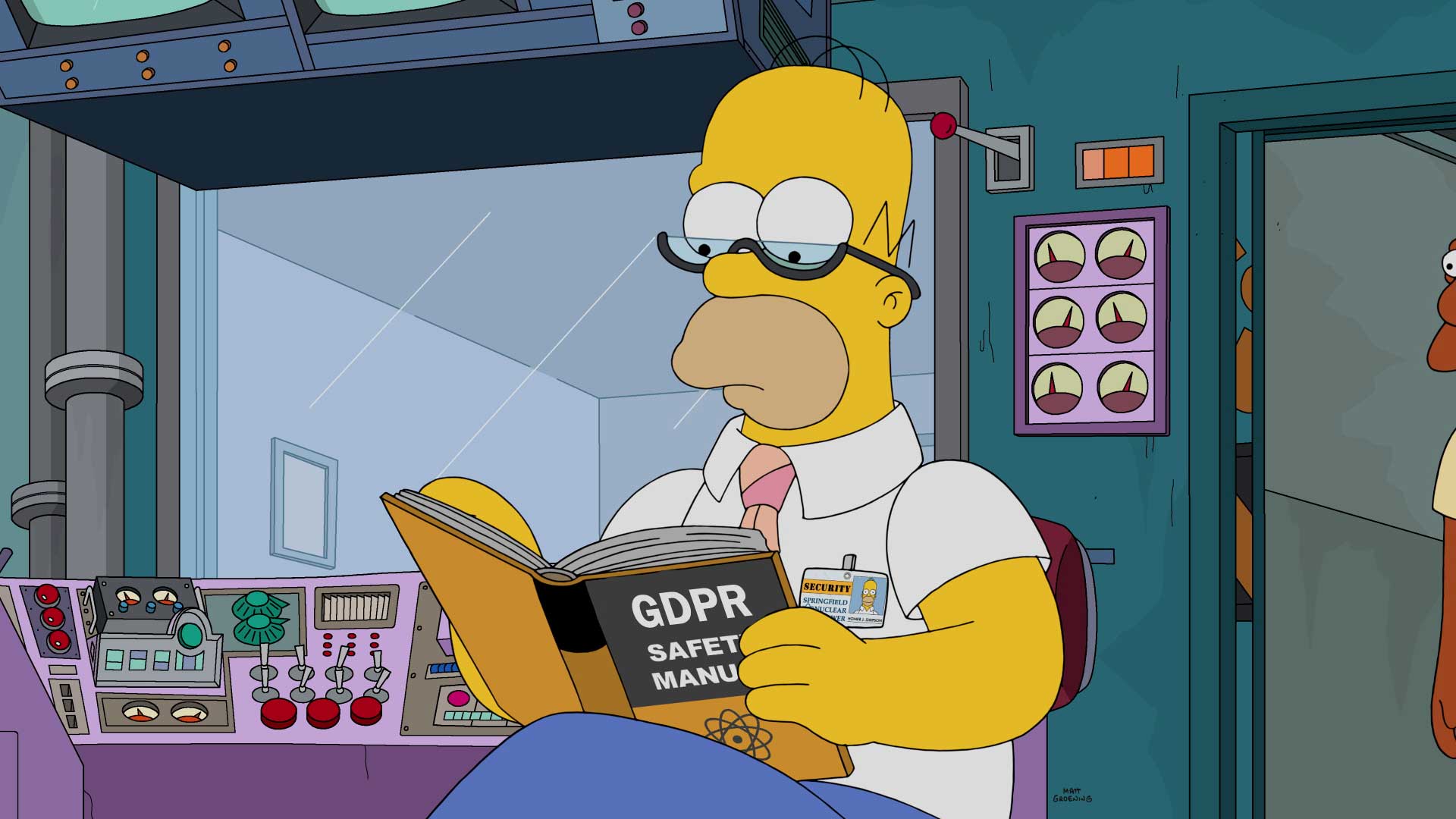 How should companies behave to comply with GDPR?
On the one hand, you can focus on your most experienced team members and try to teach them all the principles of the updated GDPR regulations. On the other hand, why waste time and effort and not direct it towards more important things? Here, the question is: 'who will do all that for us?'.
As a matter of fact, you won't have to look for long. There's an AnyforSoft team at your disposal, which has a colossal experience in system protection of personal information in the field of IT development and focuses on e-privacy in all project aspects. What does it mean from a global perspective?
Firstly, we don't gather and don't request user information without absolutely needing to, by default. Meaning that if we have a task to create a contact form, for instance, we shall request only the crucial info.
Secondly, we'll transfer your current software (or, if necessary, create new software) to another hosting with enhanced data protection mechanisms (SSL certificates for secure transfer of data packages; in separate cases where the highest level of security possible is required, we'll also setup completely configured firewalls in addition).
But that's not all. We don't ask for access to info on the real users of your database management system in order to initiate the process of adapting to new rules. Instead, we ask our clients to encrypt everything that must remain private and simply work with a database that doesn't hold anything confidential further on. Thus, we work in accordance with the GDPR rules.
Cases of implementing GDPR for business
Now, let's see what features our developers implement to achieve full accordance with GDPR in detail.
Consent
Consent is a very important thing, without which any legal activity of any web-resource operating in European Union territory is impossible. In particular, on each website, users must give consent to store and process the info they input inside the registration form. In this aspect, we:
compose simple, comprehensible text describing the data protection essentials based on the general GDPR regulations and situate it in the forms;
create checkboxes, with the help of which a client can factually confirm that they familiarized themselves with all the info and agree with it;
develop a script of client disconfirmation (unfilled checkbox) – in such a case, the web solution wouldn't have any rights to accept their personal information.
Right of Access
A user must have a simple and accessible ability to receive a summary of the Right of Access, which your web solution features in relation to their personal data. The most humble option is 1 page, which highlights everything a user inputs about themselves in an app or website (notice also, that we are working with different platforms, including Drupal). Such GDPR compliance requirements must concern both the currently active projects and the closed ones. This is explained by the fact that, in perspective, every person must have a right to turn to the employees of any web-resource with a request to get any data related to them and receive it without any obstacles.
Right to Rectification
Every user of your web-resource must be able to customize information about them at any time. They must be able to change not only the standard 'login & password' combination, which is an automated process in most modern projects, but also the data which can be corrected only via turning to a dispatcher.
Right to Transfer
The Right to Transfer implies that every user of your web-resource can transfer all their information from one resource to another, i.e. requests like 'I need to transfer my hospital chart data from medical center A to medical center B' must be satisfied completely.
Right to Erasure
The Right to Erasure guarantees that if a respective user request is in place, all their personal data will be erased completely from a certain web-resource. Additionally, if a user deletes their account, their data must be erased automatically (i.e. they don't need to make a special request for that). Ignoring this right leads to a significant fee (dishonest online stores ignore it, as a rule, by continuing to send email newsletters to a user even after they have unsubscribed from the service).
How to comply with GDPR: conclusion
We highlighted only a few of the things you'll have to transform in your operating web-solution. As a matter of fact, the GDPR includes plenty of nuances, which will take too much time to realize if you do it all single-handedly. To painlessly and effectively provide compliance with the new rules for your business, let us help you!