The global pandemic that is raging in the world has affected almost all domains and activities forcing us to reconsider and change our working and learning practices, entertainment approaches, shopping preferences, and more. People have to minimize their personal contacts to find a viable alternative in online communication.
While the almighty Skype or Zoom easily makes up for the lack of one-on-one interaction, group activities are more difficult to imitate. However, modern digital technologies have come up with a solution in this aspect as well, making virtual events a part of our COVID-afflicted business routine.
Benefits of Virtual Events
Today, more and more organizations opt for virtual meetings when the same collaborative activities happen online. The reason for the growing popularity of virtual events is two-fold. First, how to host a virtual event has become an irrelevant problem even for the most backward sections of internet users. Thanks to the IT advancements, such happenings are made highly interactive where the atmosphere of physical presence is recreated almost life-like. Second, the onset of the virus that hardly displays any signs of abating leaves us no option but to go virtual if we don't want to put all our life on standby mode. 
Online "come-togethers" have a number of advantages over the traditional ways of sharing experiences.
Convenience. Virtual events can be attended by participants from any location.
Cost. Hosting a virtual conference, seminar, job fair, or any other venture is much cheaper than renting a venue, buying refreshments, paying the personnel engaged in the preparation and execution of the event.
The number of attendees. Not constrained by the area of the venue, virtual event hosts can invite a limitless number of attendees being sure that there will be room for everyone. 
Seeing the undeniable benefits virtual events have, entrepreneurs readily invest in them.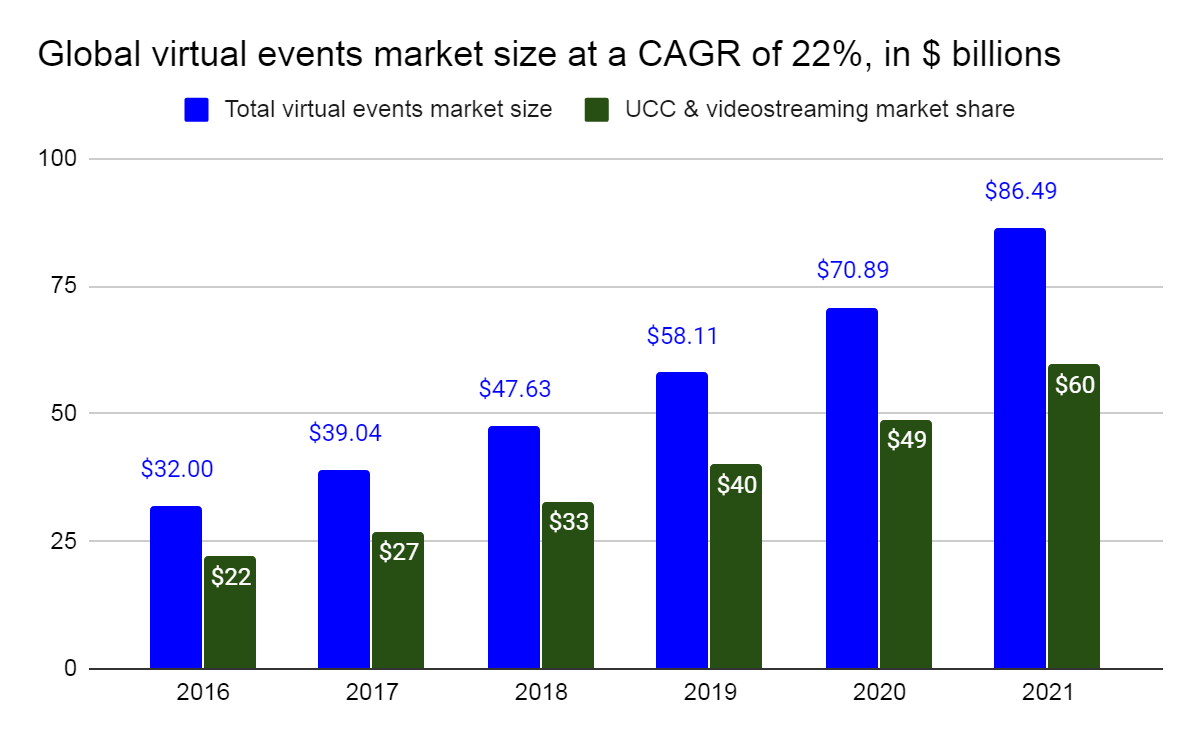 Before you decide to create a live event online, you should choose what it is going to be.
Types of Virtual Events
Virtual events fall into several broad categories. 
Conferences
As it is the way with in-person conferences, their virtual counterparts involve complex agendas consisting of panels, sessions (some conferences even feature multi-sessions), breakouts, etc. Naturally, this event architecture requires videoconferencing and community engagement tools.
Webinars
Typically under an hour and a half in duration, these events consist of one (sometimes more) speakers representing content to the listening audience. Depending on the different purposes and manners of content presentation, webinars are classified into courses, tutorials, how-to's, workshops, etc. Webinars require software that can not only provide a live or recorded presentation but also enable Q&A sessions.
Behind-the-Scene Tours
Conventionally practiced by show places and tourist destinations (museums, galleries, national parks, and even airports), such events give viewers and prospective visitors a chance to have some backstage glimpses. Today, this approach is adopted on a large scale by businesses as well, so that job applicants or clients can tour an office, factory, or restaurant kitchen.
Hybrid Events
These include various multiple-setting and multi-day events like fairs, festivals, expos, sales launches, etc. Since they include a range of various activities, they require a combination of techniques utilized for other types of virtual events.
Any of the enumerated event types can be internal, external, or extended.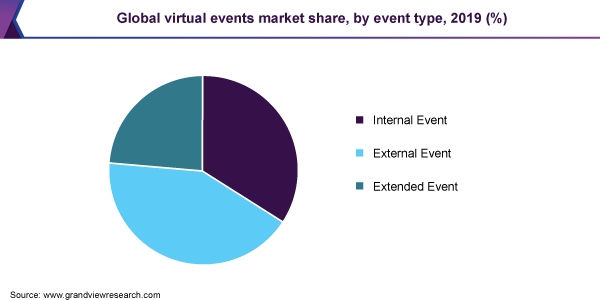 Internal events are meant for employees of an organization with a geographically dispersed team. External events gather people who aren't on your company's payroll. Extended events are attended by both categories of participants enabling maximum engagement of stakeholders.
While planning how to host a virtual conference, webinar, or any other event, you should take into account their type before coming up with a detailed roadmap. However, having been a part of some virtual event projects, AnyforSoft experts are sure that, whatever is the type, preparation of any virtual event moves essentially along the same guidelines.
Turning Your Virtual Event into a Success Story
What are the steps to be taken to implement your virtual event idea?
1. Choose a Business Model for the Event
Despite being significantly cheaper than physical meetings, virtual events are still big-ticket items that require budget on technology, design, and speaker fees. So aiming to host a virtual event, make sure you know the sources of financing it.
 There are three basic models used for such occasions. Expos, festivals, and other big commercial events require attendance payment from participants. Publishers, media companies, and similar businesses include events into their subscription or membership fee. The third option is finding sponsors who would finance the whole venture (in this case, you can afford free attendance).
2. Come up with an Event Plan
The basic components of any virtual event are the three Cs – content, connection, and coverage. 
Content is about topics and formats of presentations. While topics are determined long beforehand, formats are to be selected to provide the best presentation of the topic. The most popular formats include speaker presentations, panel discussions, chats, polls, quizzes, etc.
Connection presupposes IT platforms and tools to provide uninterrupted interaction during the event. 
Coverage ensures keeping stakeholders in the know of everything that is going to happen or has already taken place, so this aspect is to be sustained before, during, and after the event. 
Besides, there are other points to pay attention to, such as the duration of the event and its elements, the guide for attendees that will secure the smooth process of joining and holding discussions, connectivity issues backup plan, nature of delivering content (live, on-demand, mixed), deadlines for registration, etc.
3. Keep Participants Informed
If you want to have a broad audience attend your event, you must grow the awareness. To do that, you should employ different media channels (specialized advertising, social networks, emails, personal invitations) to keep them informed of the upcoming event. Reminders and follow-ups about on-demand content shouldn't be neglected either. 
Don't forget to update attendees on employing the technologies, i.e. how to use digital tools, where and when they should register, where they can find recorded sessions, how they can interact with their colleagues, and so on. Since people are likely to have different levels of IT proficiency, it is necessary to ensure they are on the same page technology-wise.
4. Select Event Technology Wisely
Since participation in such events is impossible without digital tools, they are pivotal for the ultimate success of the venture.
Read also: What is a Digital Experience Platform
Technologies for Virtual Events: Focusing on Connection and Engagement
The market involves intense competition of technologies for holding virtual events.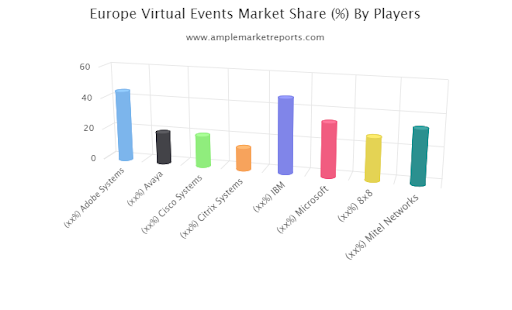 The specialists of our company believe that the following technologies are necessary for any type of virtual events.
Event website. It is the crucial promotion tool that is called to attract attendees and get them interested in the event. It should include information on the event pricing and schedule, FAQs, prominent speakers, and registration procedure. As an option, the latter can be performed through specialized registration platforms, such as Accelevents, Eventbrite, or Cvent.
Mobile event app. It is necessary for conveying content, delivering messages to participants, providing breakouts, scheduling appointments, picking sessions, and facilitating any kind of activities your event is going to feature. 
Live streaming tool. It is the foundation of every virtual event, enabling the core event activity – attendance. Typically, streaming is exercised via such tools as Zoom, Google Meet, Skype, YouTube, etc. They not only provide live coverage of the activities but allow event recording, screen sharing, chatting – in a word, any means to keep attendees highly engaged.
Integrations. Modern people are quite digital-savvy and make use of a lot of technologies including other frameworks and social media. Employing integration tools, you can enable the data sharing between various platforms which will streamline activities and provide a comfortable event experience.
 Being used independently, these technologies greatly facilitate any virtual event. Yet, if you want to enhance their performance, it makes sense to unite all standalone technologies into one virtual event platform responsible for every aspect. It can be implemented only by developers experienced in the field.
Conclusion
With digital technologies reaching new levels of sophistication, virtual events in the foreseeable future are sure to become ever more widespread and popular in various industries – from sales and marketing to communication and education.
By meticulously planning all the details and using relevant tools, you will be able to create a virtual event that will thrill attendees with the high standards of organization and engaging activities.
Need experts help with technology issues? Contact us to get a free consultation.