The days when doing a regular offline business was enough to survive on the market are long gone. According to Forbes, 87% of all companies expect that digital transformation will disrupt their industries, but at the same time, 89% have already adopted a digital strategy. The reasons are various: some of them are circumstantial, the others reflect the immediate needs of today.
Consumers are continuously changing and becoming more technically savvy. They demand more dynamic interactions from brands, they expect entertaining approaches. 86% of consumers are ready to pay more for a great experience. This is where digital media trends find their roots. 74% of marketers emphasize that online omnichannel experience is crucial nowadays. Media publishing technologies await global adoption. So, how deep is this rabbit hole?
Focus on Customer Experience
The above statistics only confirm the trend of recent years, which does not lose its relevance: the customer-oriented approach is still a driving force for the digital media industry. However, with the growth and development of technology, it is no longer enough to just be where the clients are, i.e., follow them to their phone, tablet, and other digital gadgets. The high competition encourages the creation of a unique and exciting customer experience that would keep users as long as possible.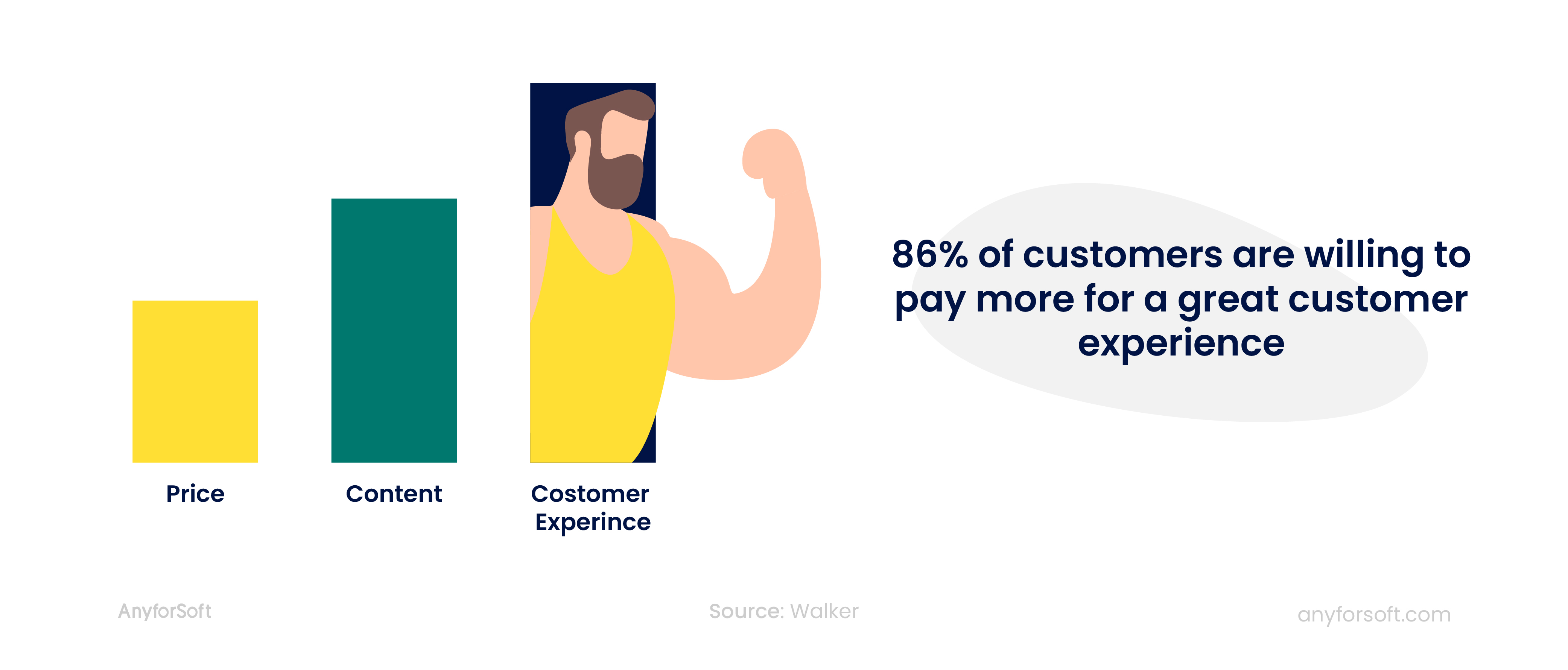 This approach includes not only new marketing strategies, perks, and bonuses to subscribers of streaming services and channels, but also the use of new technologies. Quite frankly, users expect innovation. According to Salesforce, 69% of customers believe companies should offer new ways to get existing products and services, and 54% believe they should offer entirely new products and services.
Focusing on the younger generation of consumers, many companies have already begun to implement VR and AR technologies and thus completely transform the customer experience. However, a wider audience reach strategy allows for greater profits and is more promising in the long term. Interactivity to User Journey can be also added with special website or application options. For example, animation of processes, adding gamification (with integrated advertising) and similar functions are still very popular and sometimes more relevant for certain digital media businesses.
Adopt Analytical Tools
In digital media, feedback and data analysis are of great importance. It's not just a way to get better - it's practically a guiding star. The opinion of the customers influences the creation of content, the placement of advertisements, the choice of promotion methods. Therefore, it is so important to adopt the required set of analytical tools. These can be: 
Built-in plugins, 

Third-party applications, 

Software tools (paid and free), 

Custom-developed tracking systems to meet the needs of a digital media company.
Analytical tools collect, sort, and classify information according to a given algorithm, which greatly simplifies the work with large amounts of data. As a result, the company gets capabilities to change conversion rates and customer satisfaction. It also allows delivering relevant and interesting content.
Consumers know that the more information you collect about them, the more customized the experience they will get, and this applies not only to recommendations but also to advertising. However, everyone is concerned about the safety of personal data, so you should choose only reliable solutions for collecting and analyzing data. And, of course, take care of the security of your platform.